The Rolex Daytona celebrates its 60th anniversary this year, and in true Rolex style that means that not much seems to have changed on the surface. It would be fair to say that this is a 60th-anniversary update rather than a limited-edition celebration model, which is quite impressive given the amount of anniversary watches we see today. Look closer and you'll see that Rolex has been hard at work changing one of its most popular models around. Sure, the biggest draw is the platinum Daytona, often called by its nickname Platona. I did get to try that very briefly this morning along with the steel, but these won't be the main focus of this article.
What's new?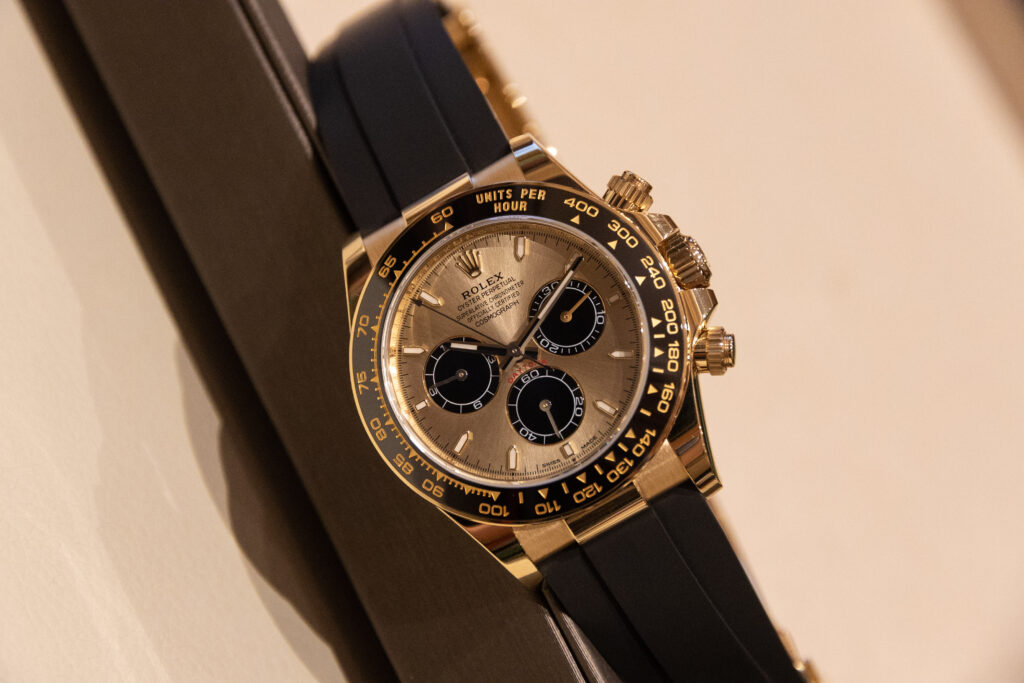 As ever with Rolex, it's all about evolution rather than revolution as far as the Daytona collection is concerned. Essentially, if you aren't looking closely, or if you don't have an eidetic memory for these details, there is a chance you may miss them entirely. The main difference is the size of the subdial rings, which have been made slightly narrower compared to the previous generation.
Also, the hour markers have been re-styled slightly, although on that one I couldn't tell you what's changed. The central part of the case has been re-styled, but as before, the difference seems negligible on its own. On watches with a ceramic bezel, which is nearly all except the two-tone version, a band of metal encompasses the ceramic bezel, providing a new visual highlight and also more protection from impact for the ceramic bezel.
That doesn't seem like much, is there anything else new?
As ever with Rolex, equal care has been put into the movement of its watches as to the outside, it's the same with the Daytona. It's now equipped with the calibre 4131, which is brand new for this year. You may have noticed over the past few years that Rolex has been equipping more and more of its calibres with a Chronergy escapement, which is a special design of lever escapement that is more efficient than a standard lever escapement while being just as reliable.
It has a 72-hour power reserve, and a 4Hz beat rate. It also has Paraflex shock absorbers and a new ball-bearing winding system which is said to be more efficient. Rolex has also gone to lengths to decorate the movement with better Côtes de Genève and a newly redesigned rotor, although this is only visible through the caseback of the platinum version.
So, why should I care?
If you're not interested in the Daytona and you absolutely don't like Rolex, then there's really no reason to. With that said, there's a lot on offer with this new watch, and with the different combinations of metals and straps there's bound to be something for everyone, even the most crown-ambivalent watch aficionado. While it's tempting to go full-on bling and go with the solid Everose gold version, my pick would have to be the Rolesor model in yellow gold with a white dial, that looks very classy in my opinion, although it would be nice if it were a little larger. Still, 40mm makes the Daytona a comfortable size for all.