It's finally here! There has been a little-hushed talk in the watch community about this one, if you knew where to go to listen. But now it has been unveiled in the metal, the new Lange 1 Moonphase. The Lange 1 watch was first introduced in 1994 as a marker for the return of this fantastic company to the industry. It was clearly a success as otherwise, we wouldn't be here today now, would we? In 2002 the Lange 1 Moonphase watch was launched, a subtle take on the traditional Lange 1 model only with the addition of a beautifully finished moonphase display to it as well. Now, the moonphase is being redesigned, as well as the rest of the watch, to fit in with Lange's very subtle new style.
Now, the Lange 1 is a tremendous watch, we all know that. But if they are going to try and make it even more tremendourser (?) then the Germans will need to get pretty clever, luckily that's exactly what they've done. The movement is based on the original from 1994, with a twin mainspring barrel providing a total of 72 hours of running time. It is, of course, a manually wound calibre as well meaning you'll need to sit there and go through the motions of winding the watch. That's not a bad thing, it's often quite soothing to sit down and wind a wristwatch. You'll also enjoy only having to do that once every couple of days, so if this is your only manually wound watch in the collection you won't get tired of winding it daily.

The beautifully hand crafted Calibre L121.3 is made with Lange's special manufacturing process. Because their output numbers are so low (this is due to the amount of workshop floorspace available), Lange has to ensure each watch is perfect as a faulty product would wreak havoc for them. To combat this, after all the parts are brought together they are assembled, measured and adjusted as necessary. The whole watch is then disassembled, decorated by hand to an immaculate finish, then reassembled.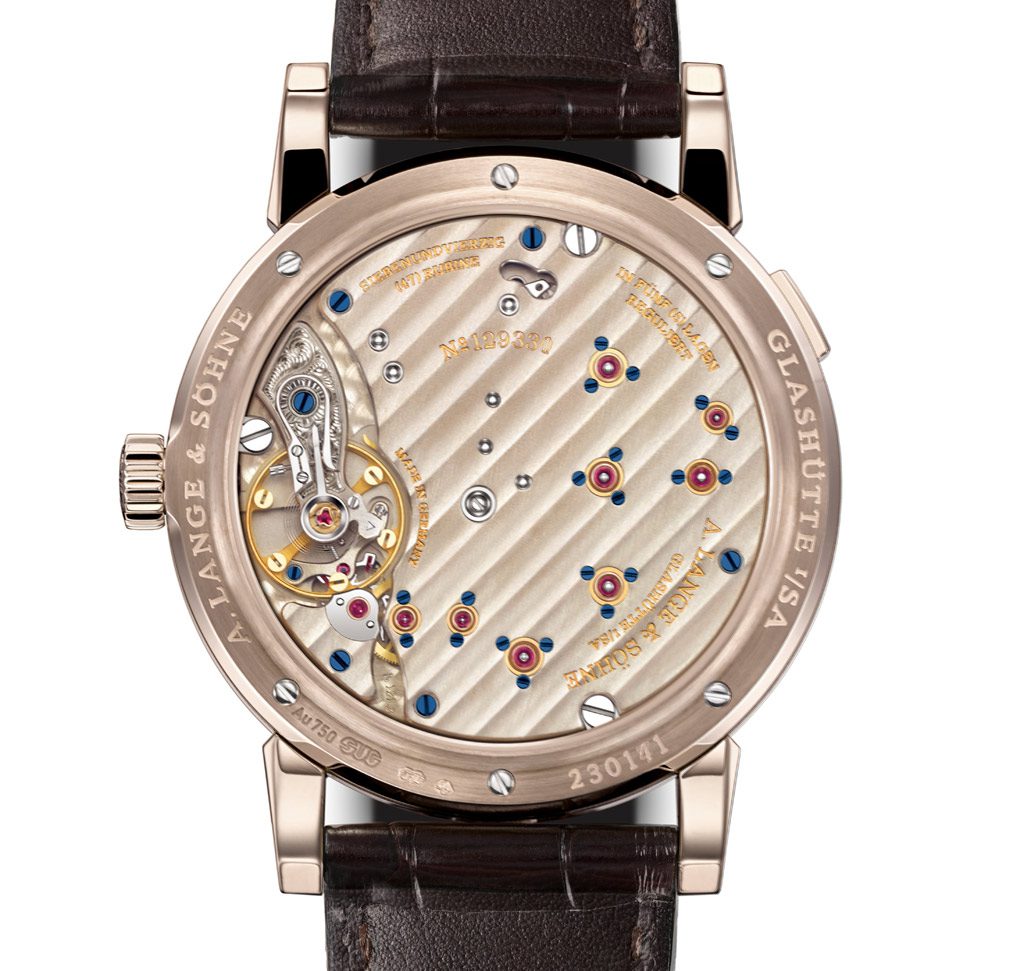 Attached to the movement come the power reserve indicator and the Lange Outsize Date we all have come to fall in love with. Also, the new complication of focus, as this Lange changes the design of the moonphase we all know well. You see, the moonphase has almost always been a flat disk that spins in a cycle matching the phases of our moon. We've come a long way and made watches with moon phases that are accurate to thousands and even hundreds of thousands of years. But we've never really added anything else into the mix, until now.
The moonphase has been split into two tiers. The bottom, a disk made of solid gold with laser cut stars and two shades of blue on it, this rotates once every 24 hours. The second tier is represented by two solid gold moons which have been placed to create a seamless effect. These moons move at the traditional pace of around 29 days, 12 hours, 44 minutes and 3 seconds. So, what Lange have done in essence is presented us with a moonphase day/night watch and in their traditional style, they've done it beautifully.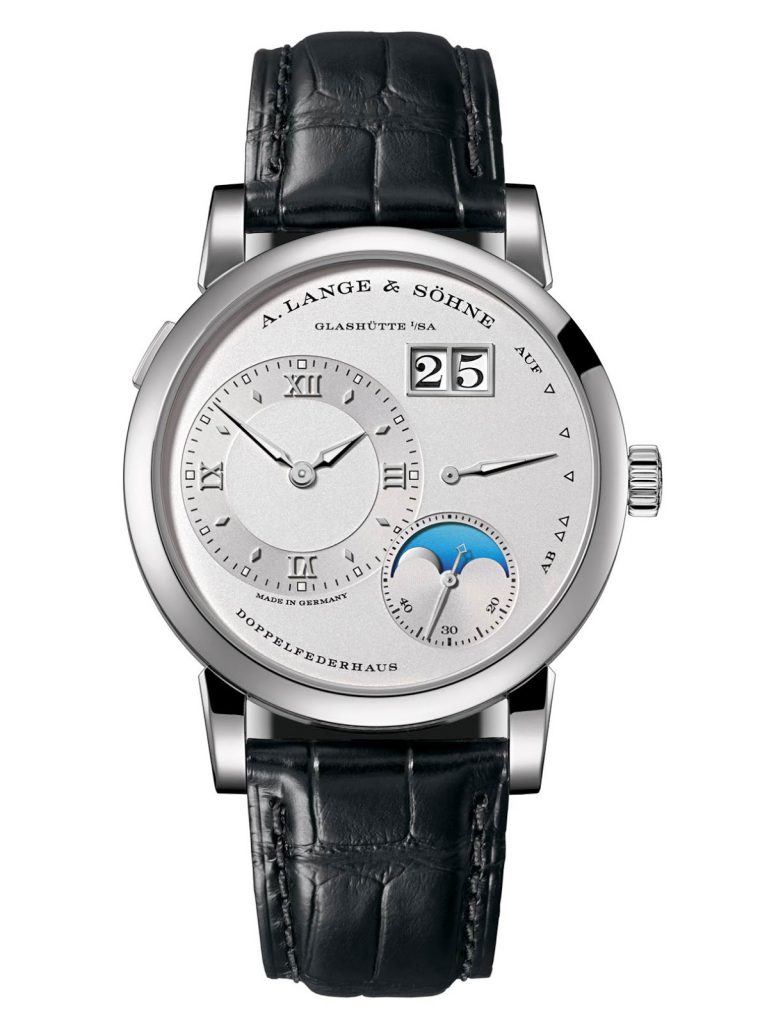 In the traditional 38.5mm case, the new Lange 1 Moonphase (Day/Night) will set you back a grand €38,500 for white or rose gold. If you want that platinum one then expect that to jump up to €52,000, but then again, it is an heirloom piece. One with a moonphase so accurate that whoever you bequeath it to will likely never need to have the moonphase looked at, because it's so accurate, accurate to 122.6 years to be precise. For more info, please visit alange-soehne.com