Published by Pierre-Paul Godts
Oculus V.02 Grand Dateur
A new way to read the time
This year, with the five new models of the Oculus V.02 collection, Valbray presents a new way to read the time and reveals watches with a design related to the world of travel, escape and contemporary lifestyle.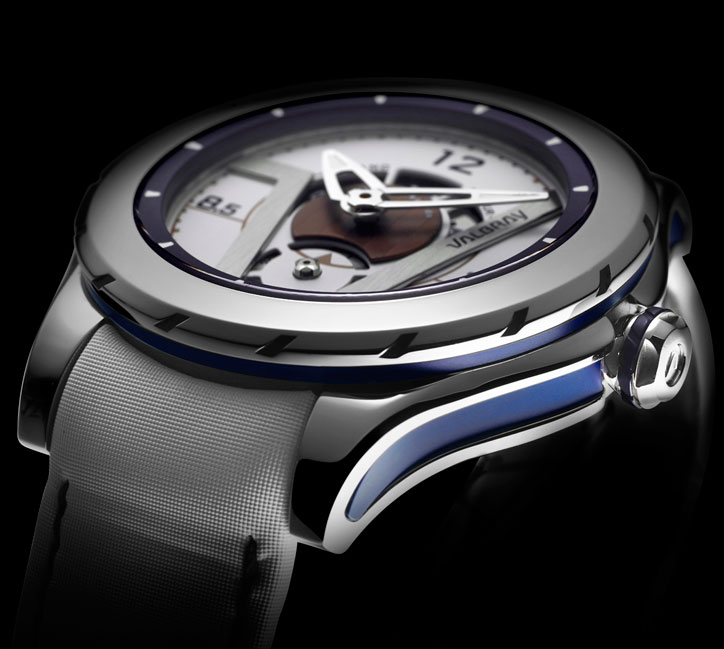 The circular unveiling of time
Unveiled at Baselworld 2013, the Oculus collection V.02 Grand Dateur has five models. Gold Tie, Cool Blue, Nautic, Safari and Road 66 are the names chosen for these contemporary timepieces. After long months of research, Valbray further enhances the interactivity of its watches through a circular unveiling function of the dial. The diaphragm system, further developed, is even smaller (with a diameter of 43mm) and allows intermediate openings on its course, thus permitting a step-by-step reading of time. Thereby, the timepieces pass from elegant Two-Hands watches to Grand Dateurs ready for adventure. This collection is equipped by a Swiss automatic movement displaying the hours and minutes, a big date and a little seconds wheel.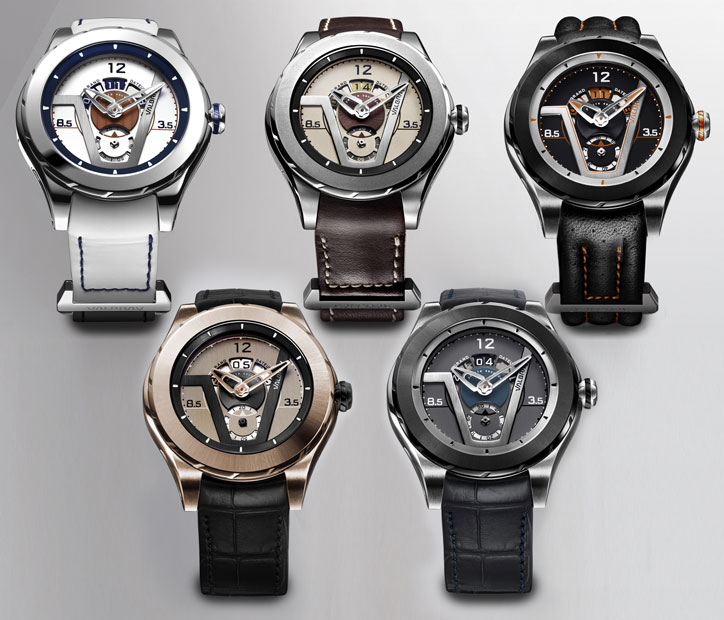 A nod to the symbolism of the circle and contemporary excursions
The Oculus V.02 Grand Dateur collection is a tribute to the symbolism and balance of the circle, a shape constantly present on the watch. This circularity imbues the timepieces with their appearance. The engravings on the bezel that follow the shape and the position of the shutter's blades accentuate the "turning" effect. On these elements mingle the watch universe, closely related to the theme of travel and the spirit that emanates from it. It is conveyed through the color codes and materials used. Put it on your wrist and enjoy the travel.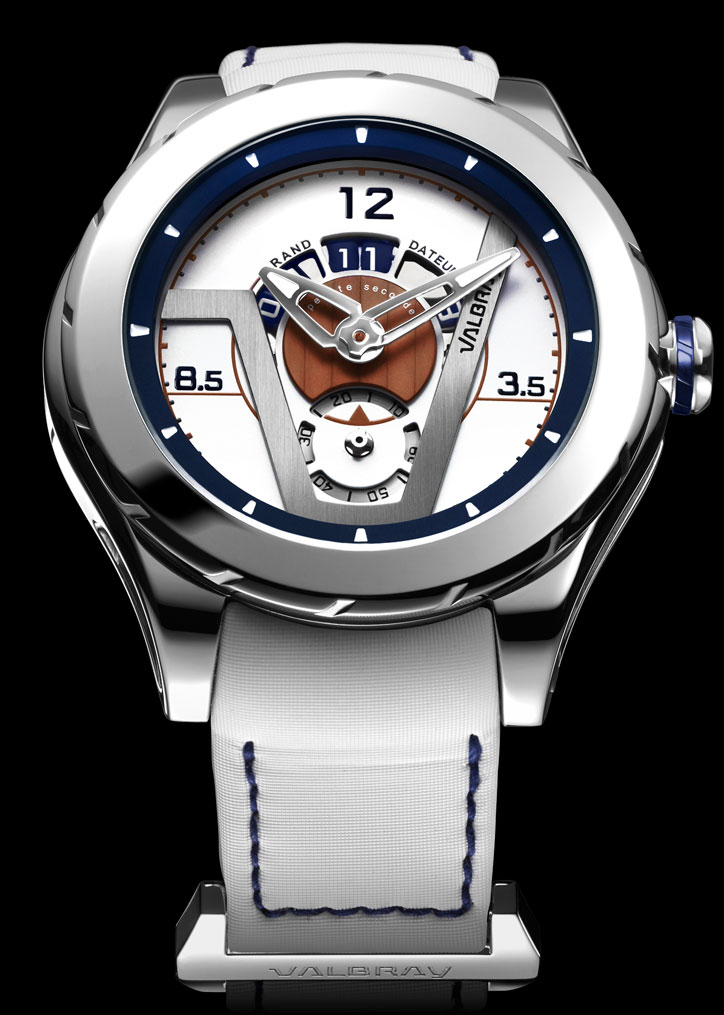 Focus on the Oculus V.02 Nautic : Ready for the summer
In these first days of summer, synonym of warmth, holidays and joviality, Valbray wants to reveal to the public one of its new timepiece: the Oculus V.02 Nautic. Inspired by sea voyages, this timepiece, entirely made of polished stainless steel, is at the same time elegant and sporty. Its design is characterized by a research of components and colors symbolizing a sailboat. The bottom of the dial in white gel recalls the surface of a boat. The center of the dial plate realized in côte de Genève represents the teak deck. The original strap, created in technical white canvas with blue stitching and presents a pass buckle in polished steel, where the strap falls to hang with the button. Original and lightweight, this closure reinforces the sporty side of the timepiece.

Oculus V.02 Grand Dateur – Nautic
Progressive display: hours, minutes / big date / little seconds
Case and bezel 43 mm on polished stainless steel; Multi layered Dial; Mechanical auto winding swiss movement; 44 hours of power reserve. Water resistance 5 ATM; Technical white cloth strap with blue stitching; Limited and numbered edition of 500 pieces.
Published by Pierre-Paul Godts