The watchmaking brand Aventi has recently been sweeping across Instagram and the watchmaking world alike with their unique and distinct timepieces. The kind of watches they have introduced to the world has had an effect similar to the introduction of Richard Mille with skeletonized focused design and highly complex visual aesthetic. Aventi stated themselves that the inspiration behind their watches are supercars and that their timepieces are produced like supercars. This is indeed very true considering that their watches are just as hard to get as a supercar, as Aventi have made clear that they won't just sell their watches as watch brands traditionally do, but rather each watch will be allocated to a specific buyer based on strict criteria. This is not something watchmaking brands usually do and it clearly indicates what Aventi's vision for the future of their brand is; i.e creating value by limiting their client base to a very specific standard. This certainly is a very bold vision for an upstart brand but it clearly speaks volumes of their confidence in themselves and their skill in watchmaking.
Their new release, the Aventi A13-01 Ghost is an embodiment of why they have such profound confidence in themselves. For starters, it is a skull watch with a Swiss-made openwork tourbillon. The tourbillon is a complication that is usually found in the most high-end watches and the inclusion of a tourbillon reflects in the price of that watch, but that is not the case here with the Aventi A13-01 Ghost. Make no mistake, it IS a very high-end watch, even more so than the usual affair of skeletonized watches. As Aventi themselves boldly stated that they have no offices, boutiques, or workshops and so instead of building each component themselves, each component of the watch is crafted to the highest possible standards and by the best talent and the masters in watchmaking from around the world.
The actual skull on the dial is made from pure Sapphire. It is enclosed inside a matte black DLC coated frame and according to Aventi, it's as thick as just a grain of rice, with more edges and facets than a brilliant-cut diamond. Considered to be one of the most complex diamonds to cut, the brilliant-cut diamond has 58 facets, while the sapphire skull of this watch dial has a staggering 160 facets and 200 edges, it's a slow, painstaking process that takes 500 hours to produce due to the material's hardness and brittleness as well as the complexity of the shape. Pure Sapphire is one of the most challenging materials to work with, this in itself is truly a remarkable achievement for a small brand. Further upping the ante are the 7 layers of blue anti-reflective coating on the sapphire skull. The outline of the skull is treated with the highest grade Swiss-made BGW9 Super- LumiNova and along with the blue anti-reflective coating, it causes the skull to have that unique blue glow when the light catches the facets of the skull.
The dial, not the one to stay behind, has hands crafted from actual gems to complement the aesthetics of the skull and it almost goes without saying that traditional hand makers are simply not capable of producing these kinds of hands, except only the masters of sapphire.
The case which harbors the skull dial is made from lightweight, highly corrosion and scratch-resistant grade 5 titanium which is mirror polished. The case reflects the light at mesmerizing variations thanks to the brilliant polishing done on the case. This is achieved by a process in which a skilled craftsman uses fine sandpaper to wax and lambswool to polish each facet of the case individually. Having dimensions of 49mmx44mm and height of 14.8mm, the titanium used in the case is a biocompatible titanium alloy used in aircraft turbines, aerospace and supercars.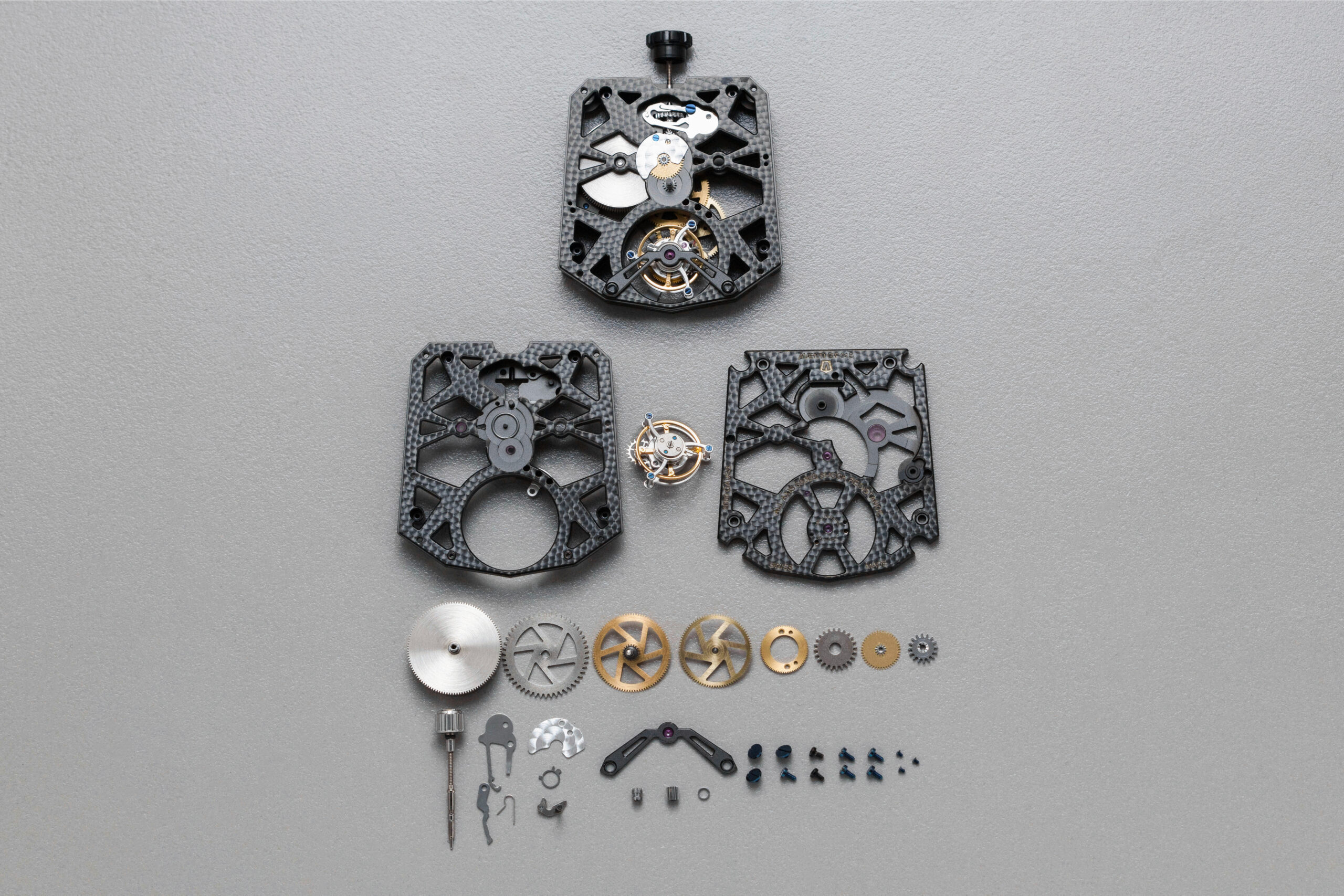 The sapphire skull isn't exactly soulless, as at the heart of the watch is the Aventi GT-01S movement. The movement is built in partnership with pillars of accuracy and centuries of watchmaking experience. Masters in the heart of Switzerland, companies like Atokolpa, TEC Ebauches and Generale Ressorts, the same companies who have worked with Audemars Piguet, Richard Mille and now Aventi. in particular Oliver Mory, a master watchmaker who worked with AP concept and on the Richard Mille RM001, resulting in a movement which is more accurate than a chronometer with +/-4 secs a day accuracy. Also thanks to a large part to the Swiss-made tourbillon. Made entirely of Grade 5 titanium and a power reserve of over 4 days, the movement is shock resistant to 5000 g and magnetic resistant to 2000 gauss, and is protected by a medical-grade carbon coating.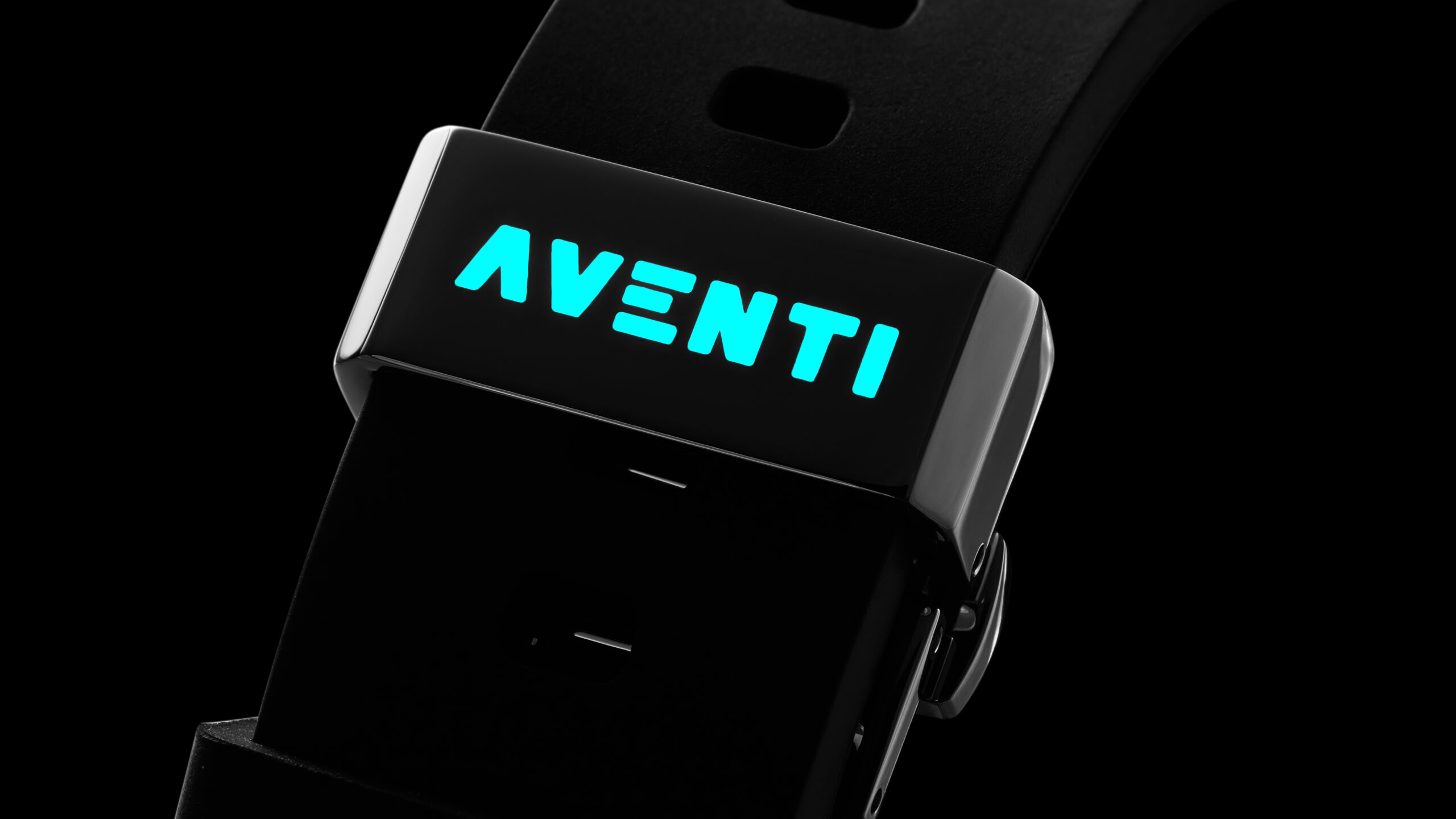 Aventi A13-01 Ghost is offered in a fluorocarbon-based synthetic rubber called "FKM Rubber". It's a midnight black 20mm band, designed to have chemical resistance and durability in mind and it's the softest and yet strongest strap ever created by Aventi.
Now here's perhaps the most interesting part, all these impressive specifications and a tourbillon to boot, one might expect the price to be in straight 6 digits… but Aventi A13-01 Ghost only costs CHF 11,500. This is mind-boggling considering the materials, craftsmanship and specifications of the offering by Aventi. To put it simply, a watch that's built to last generations, in contrast with other watches with a similar level of craftsmanship, it's not shocking that the resale value of Aventi watches is going up at a remarkable pace.