Retro wrist pieces are always fun, exciting, and overall great memorabilia to bring back into the market. The retro racer Chronoris Date is no exception. The watch company Oris has had quite a coming out party over the past five years. The popularity of each released piece has become strong, the general public has grown in appreciation for the company's style, and in a world of the latest and greatest products, Oris has made their name strong with current and up to date products. The Chronoris Date is no exception to the brand's latest watches.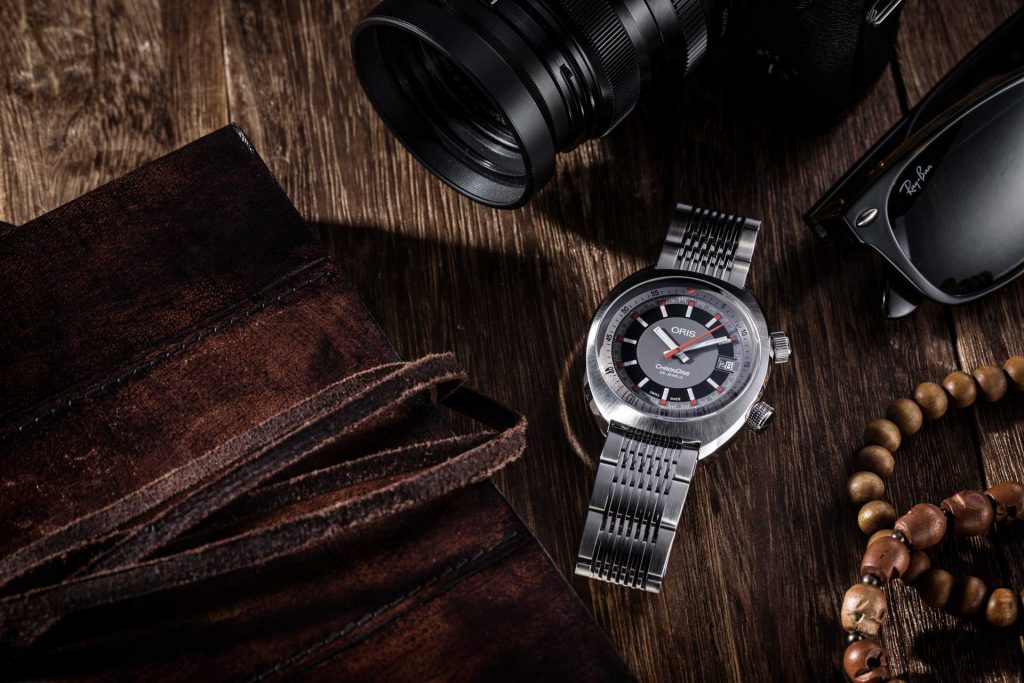 This watch marks the company's 47th year since their first endeavor into motor sports in 1970. The Chronoris was originally realeased in. 1970, setting the tone for the company's first stop seconds chronograph, meaning the piece was essentially a wrist stopwatch. The orange on the seconds hand and the orange marking each number on the face of the watch stands out compared to the silver, black, and grey color of the rest of the piece. The color is race orange to be exact and really pops in the backdrop of the rest of the watch. Obviously, in order to keep up with the strong demands of time keeping in the race world, the watch has a Oris automatic caliber 733, which is based on the Selita SW 200-1.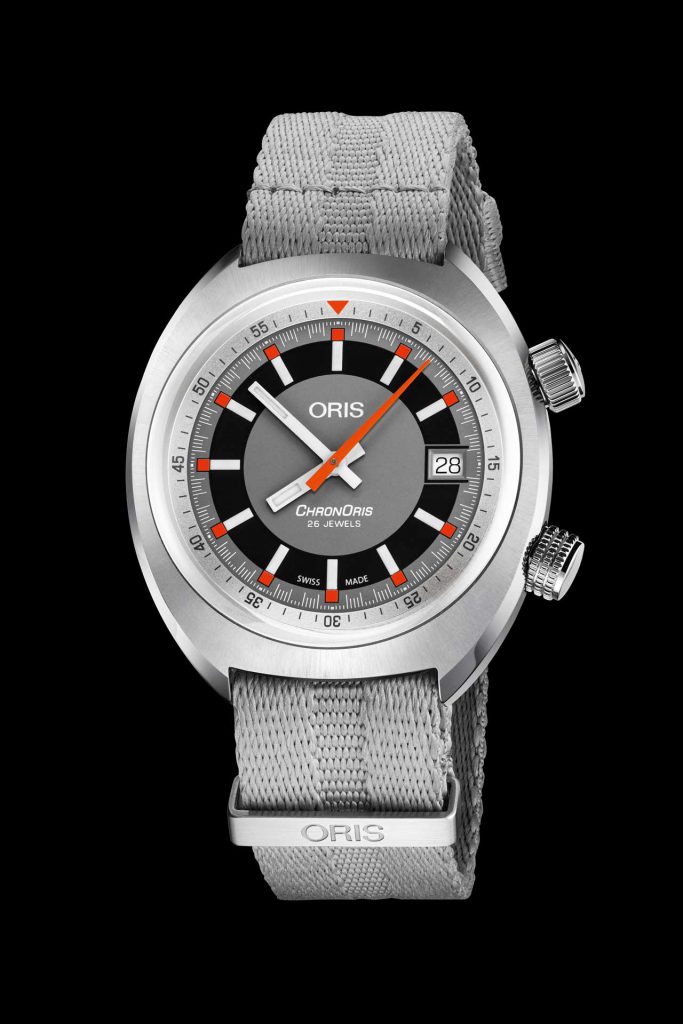 Today's modern interpretation of the piece captures the essence of the original piece, yet provides the piece with an awesome technological upgrade. This model has a minute counter at 12 o'clock and a tachometer scale on the inner ring of the chronograph. The Oris logo is printed on the face of the piece in big, bold white letter just under 12 o'clock and the date is displayed at three o'clock. One of the main features of the new edition is the separate screw in crown at four o'clock which allows the user to time the seconds, minutes, or hours by hand. Another great feature of this new piece is the different strap option that are available with this piece. The user has the choice between the brown or black leather strap, a black rubber strap, a grey NATO textile strap, or a stainless steel bracelet option. These options allow for the piece to be kept up to date and allowing the watch to keep its standards higher.
This timepiece is also a great deal. The metal strapped piece is CHF 1800 and the other variations are CHF 1600. This is a piece that most watch collectors don't want to miss out on. For more info, please visit oris.ch