Founded in 1918 Japanese watch brand Citizen recently completed 100 years of its existence. So, in order to commemorate their centenary, the brand is releasing three new watches equipped with their latest high-performance quartz movement the Caliber 0100. Based on Citizen's eco-drive technology these new watches promise an astonishing accuracy of up to +-1 second per year.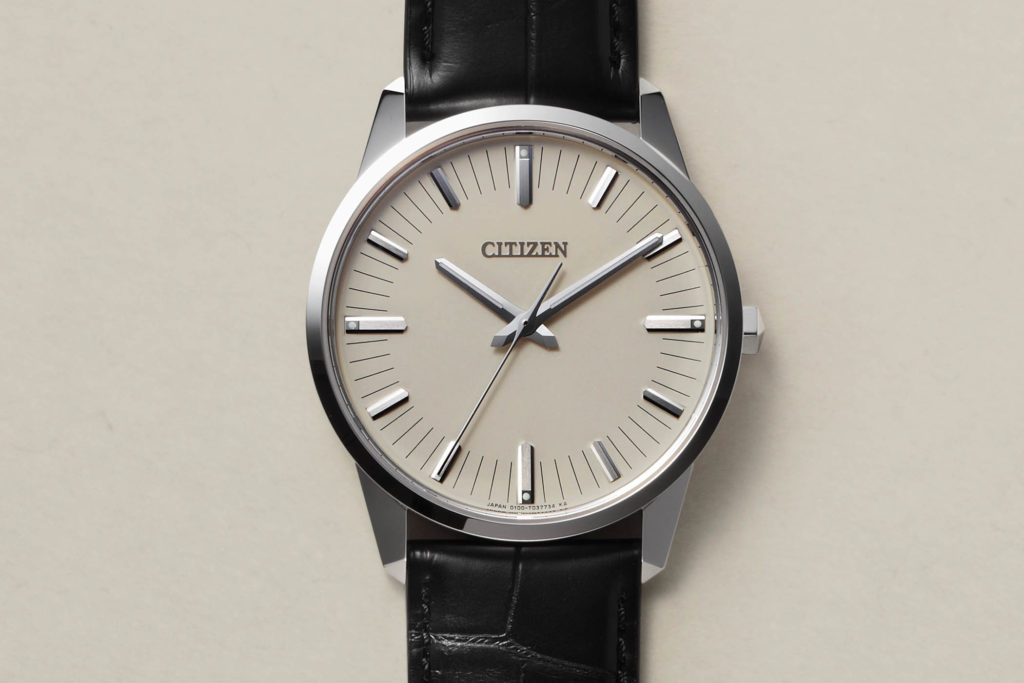 Eco-drive movements utilize artificial/natural light as a source of power and convert it into energy which is stored in a rechargeable Lithium-ion cell that charges continuously, making the timepiece free of battery replacement. To start with, the Caliber 0100 uses Eco drive as its base and takes it to the next level by adding innovative new technology. The Caliber 0100 uses an AT- type crystal oscillator instead of the commonly used tuning fork crystal oscillators. AT-cut crystals operate at a frequency of 8,388,608 Hz offering better stability and greater resistance to temperature changes as opposed to the traditional crystals which are 256 times slower and resonate at 32,768 Hz. Further to that, the Caliber 0100 adjusts frequency temperature changes once every minute and a new circuit design provides enhanced magnetic protection and shock resistance. And finally, the new movement also makes use of LIGA technology to produce highly precise springs and gears to make the hands align perfectly with the indices. All this adds up to offer supreme accuracy of +-1 second a year.  Now onto the watches that will be powered by this new caliber.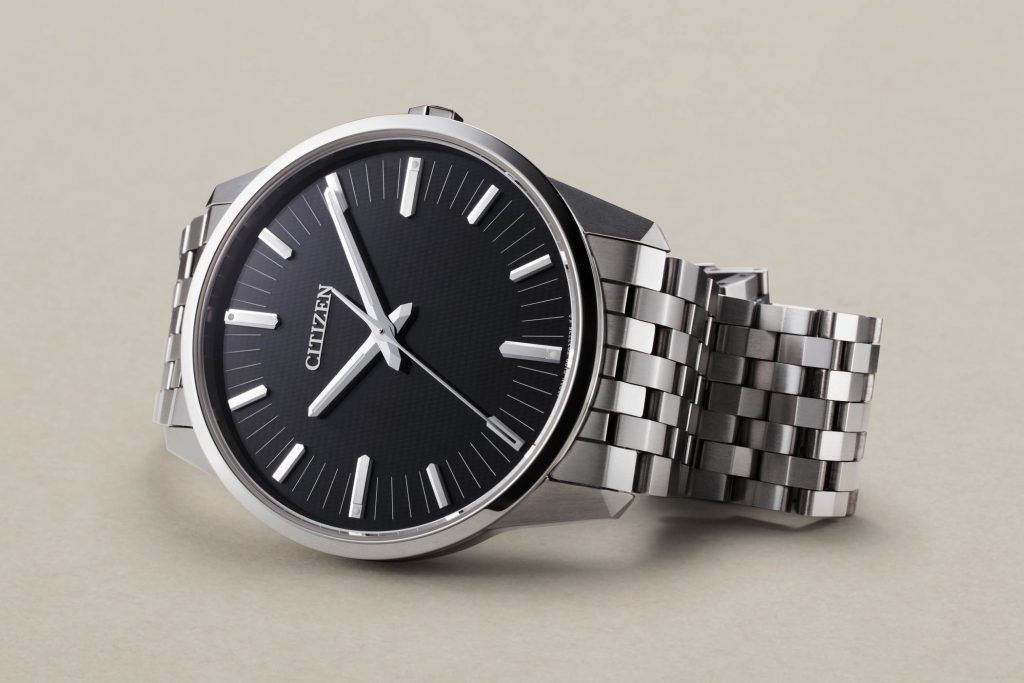 Launched in limited quantities, the Caliber 0100 watches from Citizen have been designed to look elegant and classy. Made out of titanium or white gold, the case on these new watches is nicely sized with a diameter of 37mm and a height of only 9.1mm. Sitting on both top and back is a sapphire crystal and before you think as to why does a quartz watch have an exhibition case back, just look at it. This is not your ugly looking normal quartz movement as it has been nicely decorated with dark ruthenium-plated stripes making it quite pleasing to the eyes. The face of the watch is simple to look at but refined in its execution. The hour markers are polished and applied to give a nice sense of depth to the dial. The minute track comprises of think long printed lines and time can be easily read using the polished/ faceted handset. As for text, there is a bare minimum of it in the form of Citizen branding at 12 and thankfully there is no date window here keeping the dial clean and symmetrical. There are some interesting details on the dial which include the small lume plots within the markers at 12, 3, 6 and 9 and a bent second's hand.
To sum up these new Caliber 0100 based watches exhibit some of the best from the world of quartz technology. There are several dial/case variations being offered; Ivory dial with a white gold case attached to a leather strap for USD 16,800 and a Titanium case with a black or mother of pearl dial on a bracelet for USD 7,400.
Visit Citizen here.