So here we are, once again here is a watch that's actually affordable! Shock! Horror! It's crazy, right? Nutter or not, it gives a good perspective of the entire watch industry. This offering, the Clifton, could well've been named after a very posh and expensive part of Bristol (UK, yes, there are posh parts of Bristol), or it could be called the Clifton for a different reason altogether.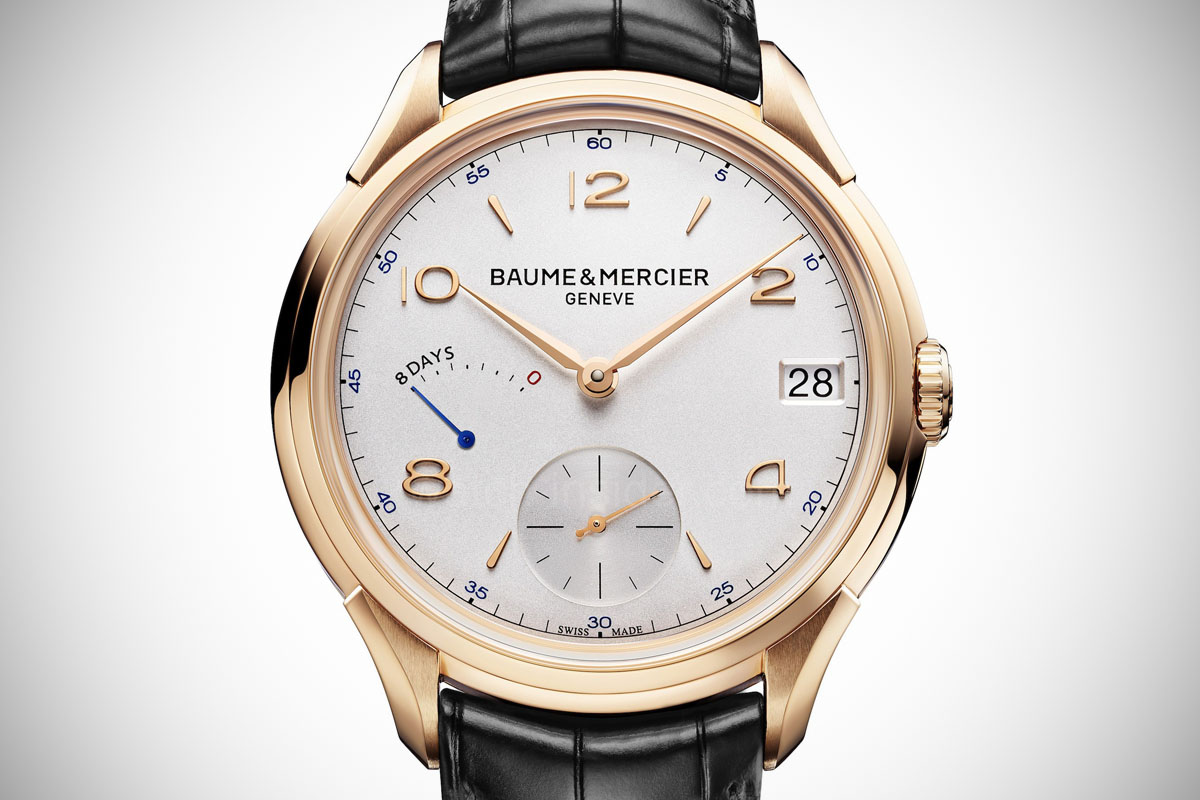 Either way, it'll keep the time for 8 days which is a useful feature in today's society where standing still means you'll lose money. You'll find the date window at 3 O'Clock, 6 O'Clock has been replaced by a sub seconds dial and at 9 there's the 8 day power reserve indicator. The indicators are limited to even numbers on the dial except for 6 which is missing completely. The dial has a pretty ivory colour about it and gold hands with a blue power reserve indicator hand.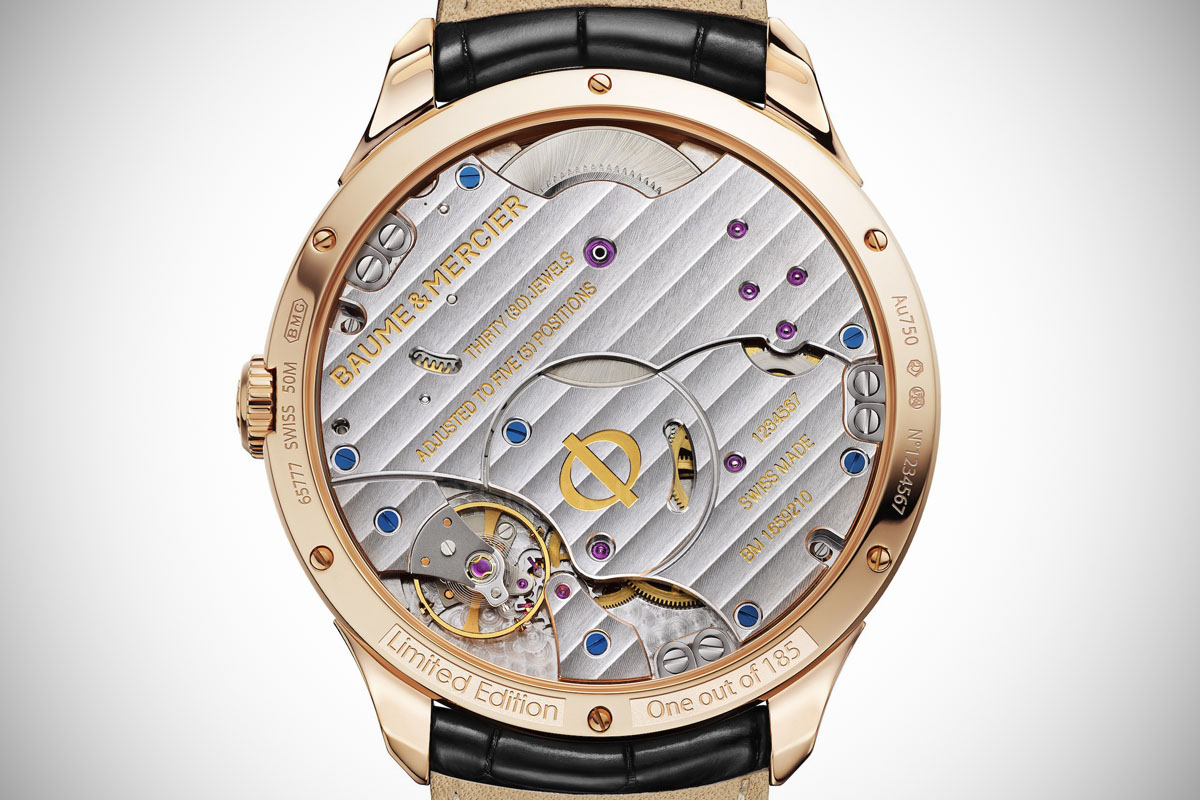 The movement itself is an IWC 59210 which can also be seen working away in the IWC Portofino 8 Days Hand Wound, which isn't a surprise to me in all honesty as they're both owned by the Richemont group which also owns legends such as the Lange group (yes, ALS is a member of the Lange group), Jaeger LeCoultre, Vacheron Constantin and British arms manufacturer James Purdey & Sons which crafts some of the finest shotguns but that's a different story. The movement is visible through the sapphire crystal however much like Lange pieces most of the movement is covered by the movement's mounting plate. But you can see the balance wheel and the plate has been engraved with the Geneva waves so there's some eye candy here. To add cream to the pie this watch features a hacking seconds complication which means that when you pull the crown out the seconds hand will stop. It's not to be confused with a zero reset mechanism however as only the seconds stop, they won't jump back to 12. The movement is also 38mm in diameter, it's really quite large. Most manufacturers *cough* Patek Philippe *cough*, use a tiny calibre and cover it up completely so you won't be disappointed. Not this, however, it fills out the case in every direction.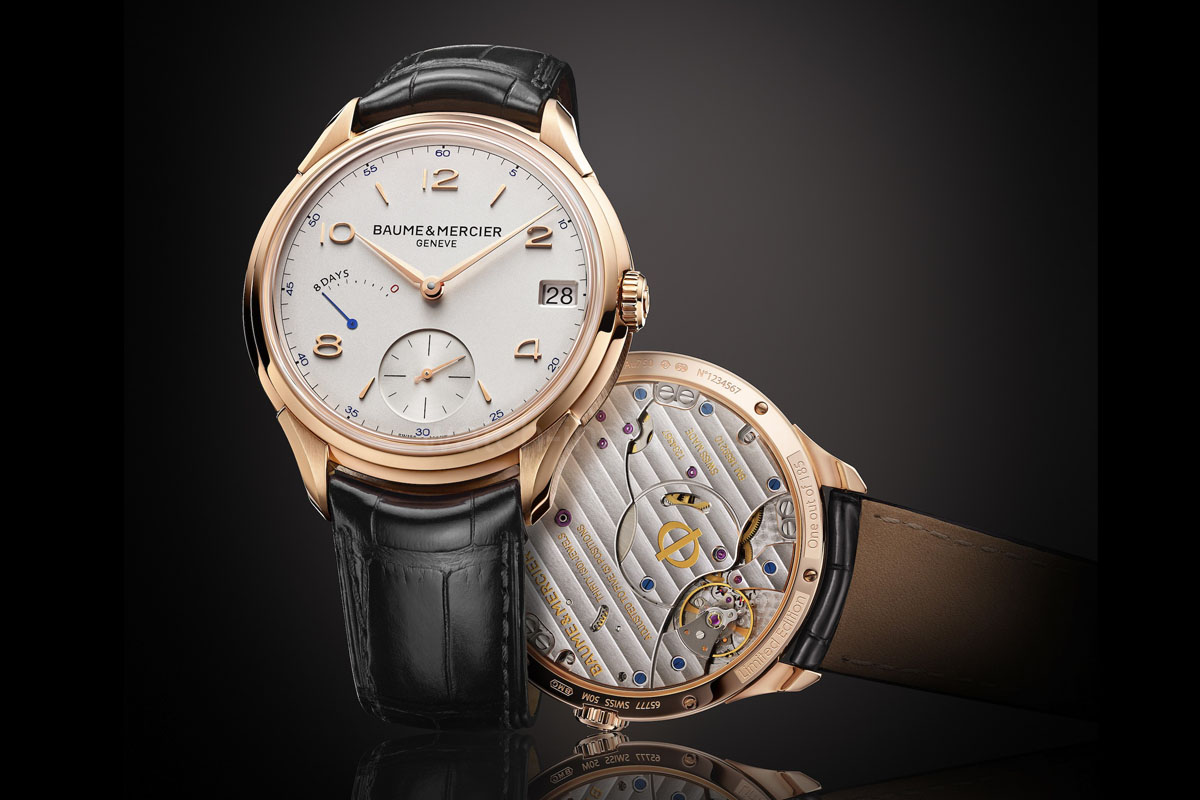 The watch would be a good dress watch except for the fact it's enormous. 45mm in diameter and 13mm thick, let's put that into perspective a moment. Omega's Planet Ocean 45mm is pretty much the same size and the one thing it's not is small. For a dress watch it would be much too big. It's a shame there isn't a Milanese loop option for this as I think it would work much better with the watch itself, however, the watch is 18k rose gold. If they did a Milanese loop then there would be complaints about stretching, but still I think it'd work better than the leather.
There's only going to be 185 of these so snap one up quick before they're gone and is priced at 15.000 Swiss Francs. Although the movement isn't in house it's made up for by the 8 days and 50m water resistance which are useful in a modern society. For more info, please visit baume-et-mercier.com
Harlan Chapman-Green – Contributing Editor
First introduced to horology with the Patek Philippe Calibre 89 by his father two years ago, Harlan enjoys his passion for fine horology. He prefers to spend his time in the boutiques of upmarket brands, trying out new pieces constantly. His preferred 3 brands are A. Lange & Söhne, Breguet and Vacheron Constantin. Although not much for the smaller brands, he still finds the complications intriguing and wishes to own one watch from each of his three favourites. Read his articles here.