Baselworld is THE place to find new releases from our favourite brands and each flavour introduces subtle changes to whet the appetite and the new Breitling Chronomat Chronograph 44 B01 doesn't disappoint.
Tell Me What's New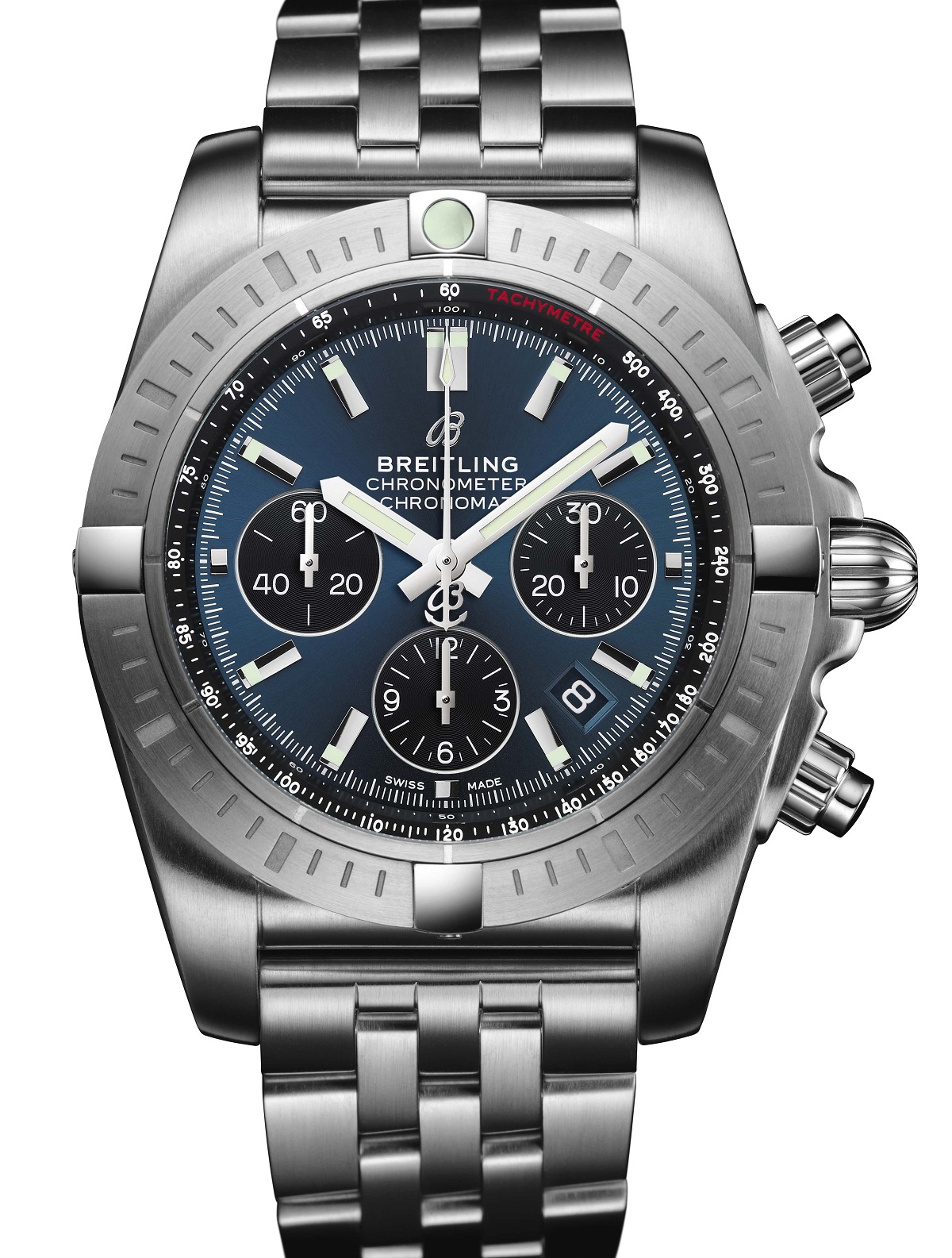 It's the all-round favourite of the pilot so clearly big is good when you have lots to think about, right? Flying is a ballet, a coming together, a synchronization of hard-earned skills, Aviation, Communication, Navigation, and all while looking sharp which isn't something everyone can pull off too easily, but I digress.
The Breitling Chronograph 44 B01 is and always has been a beautiful piece with the most recent incarnation introducing a certain amount of subtlety, that's right, you hear me correctly. Subtlety!
The changes made here are rich in their subtlety to give birth to one of Breitling's more mature offerings under the tutelage of their new test pilot Georges Kern. If you look at this big watch it doesn't stand out as a big watch and that's its secret because it offers all the big advantages without the attitude.
The case is now a brushed stainless steel finish and the dial has been given a simplified treatment which in the past has been described even by those who like Breitling (me) as, ermm, well, blingy… But that is the price you have to pay for a large intricate design, right?
The new approach in design seems to be challenging this accepted norm, just look at the logo it's less….. I mean yes, of course, less is generally considered more, but it hasn't been part of the Breitling philosophy before.
The Details
The Chronomat B01 Chronograph 44 is a 44mm diameter Stainless Steel case housing the Breitling Manufacture Caliber 01 running at 4Hz offering a 70 hours power reserve, topped with Sapphire with double AR-coating. The bracelet is stainless-steel with folding clasp.
Final Word
Choice; as Neo concluded is the problem. When we have too much choice too many options can be overwhelming, but now the Chronomat Chronograph 44 is offered in just two flavours of Blue Dial with black subdials, or, Grey Dial with black subdials, all our worries are removed. At $8,720 this could be a real winner. For more info, visit Breitling online.