The new Navitimer 1 B01 puts the record straight following recent weeks which saw Breitling make some interesting changes to the Navitimer 8 under the leadership of Georges Kern with mixed reactions. But following the somewhat extreme views of Breitling fans from those who instantly fell in love with the new offering, to those who believed Breitling had lost their way to the extent of suggesting the end was nigh, things look like they are returning to normal.
What Was Wrong?
The main bone of contention with the introduction of the new Navitimer 8 was it was so different it should have been introduced as a new collection and not introduced as a Navitimer. The size was all wrong and the signature bi-directional rotating bezel and slide rule was gone.
A Return To Normality
As a Breitling fan, it may come as a surprise or disappointment to other Breitling fans that I didn't much mind the changes, in fact, my 'Fave Rave' is the SuperOcean so it didn't make such a massive impression on me.
That being said, I understand others can be passionate about any changes and sometimes find them difficult to accept. So, the good news for everyone who either balks at change or simply didn't like what happened with the Navitimer 8, things are looking up.
The week saw the release of the Navitimer 1 B01, referring to Breitling's highly respected B01 Caliber available in Steel, Two-Tone Red-Gold and Steel, and Red-Gold. The slide rule bezel is back in play just as it was on the original Navitimer, with the addition of contrasting sub-dials giving a contemporary panda, and reverse panda design suggesting a modern take on a vintage design.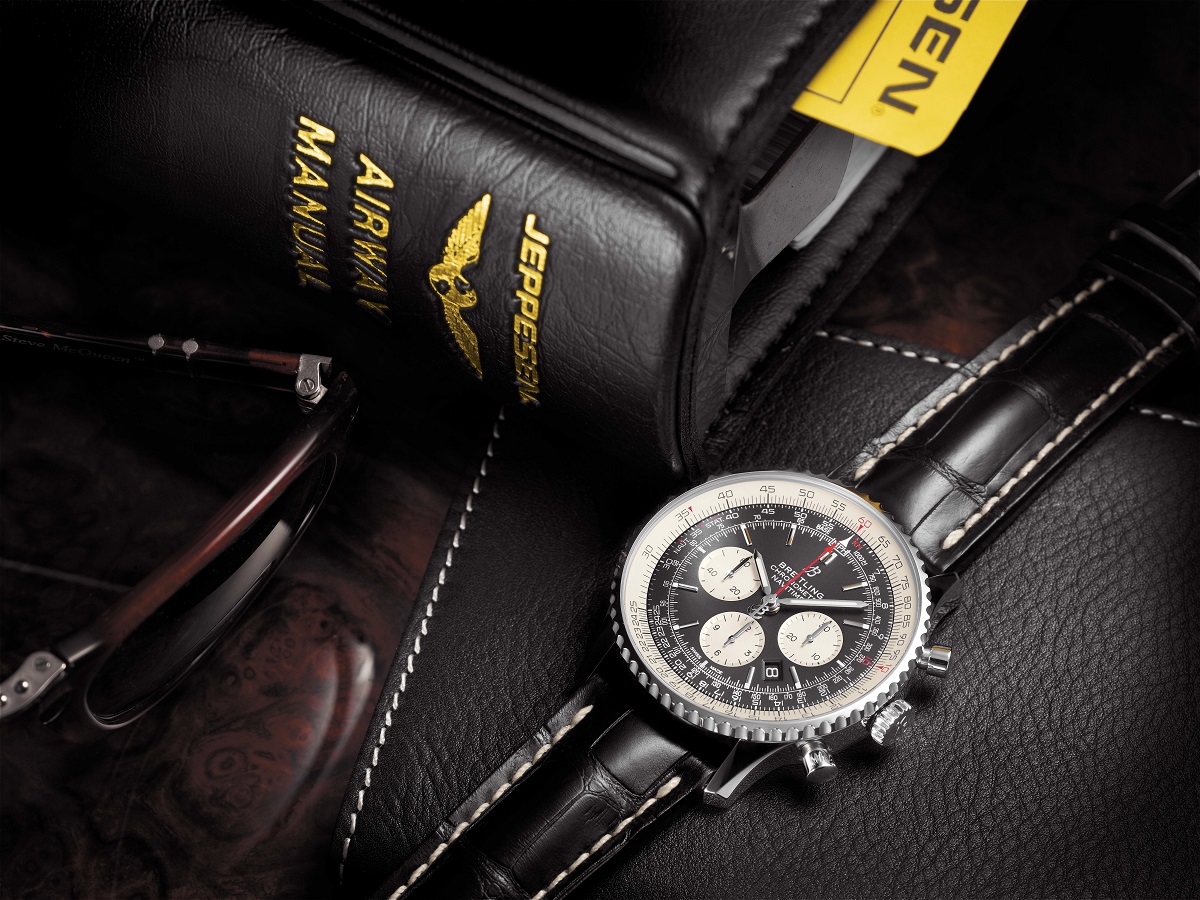 Size-wise, it's what you do with it that counts, right? The 43mm is still available but the 46mm case that may or may not cause a few grumbles mean that the larger wrist can 'rock' this piece and get noticed.
This piece comes encased with the respected and COSC-Certified Navitimer 1 B01 Chronograph movement. This runs at 4Hz offering respectable 70 hours power reserve.
Final Word
There is no argument from this side of the keyboard; this is a beautiful piece regardless of it not being my favourite collection. That's just what personal choice is all about, isn't it? You can love two different models but still have a favourite at the end of the day.
At the price between $8,590 and $21,520 depending on case material you really need to be in love with it. I am sure this piece will sell very well. For more info, visit Breitling online.