A couple of days ago Bremont confirmed their new special edition watch range developed in partnership with acclaimed film director Matthew Vaughn for his new up and coming film the Kingsman: The secret service. The special edition comprises of three models in rose gold, stainless steel and DLC coated and all feature in the film. The movie is due for release in February 2015 and features some of most well know actors Colin Firth, Samuel L. Jackson, Michael Caine and the emerging talent of Taron Egerton.
Colin Firth wearing the Bremont Kingsman Special Edition Rose Gold
The Kingsman agents from the super-secret British spy organisation each wear the beautiful rose gold chronograph world timer on elegant alligator strap, with the trainee spies  in the film wearing a black version on a NATO strap. Additionally Merlin played by Mark Strong who is the instructor to the potential spies is wearing the last of the special edition the stainless steel Kingsman. Merlin's job in the film is to train law-breaking teenager Eggsy ( Taron Egerton) who is recruited by the Kingsman agents to tackle and ultimately bring down Valentine the Megalomaniac played by Samuel L Jackson. All three timepieces play a key role in the film and an integral part of the secret agents gadget line-up, even though at this time without seeing the film whether there is any 007 type gadgets involved we'll have to wait and see.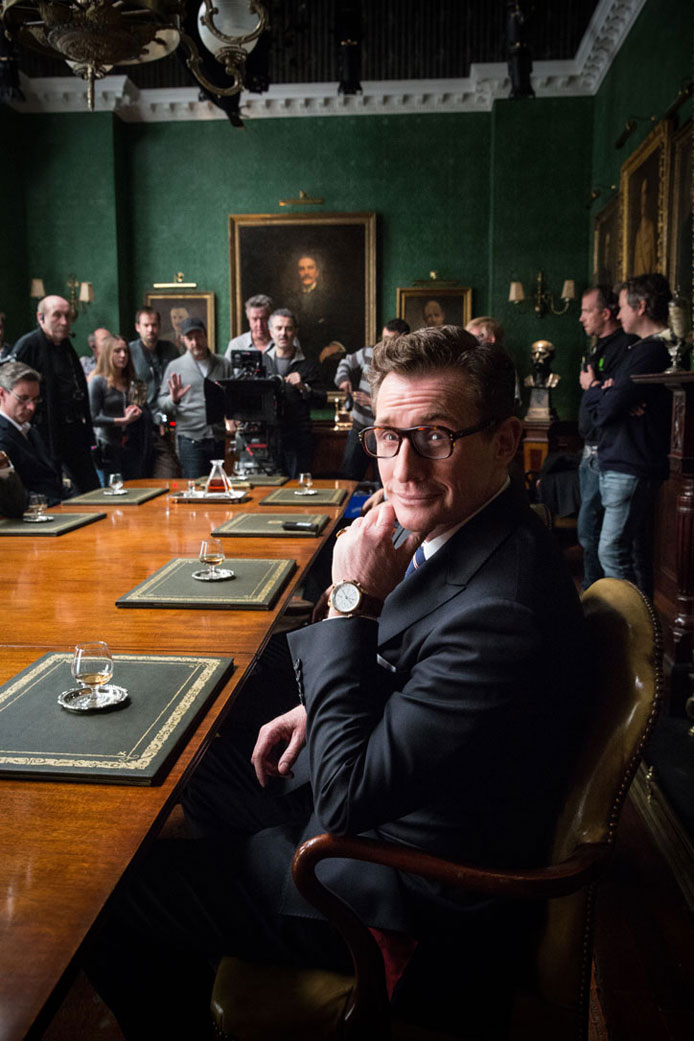 Bremont Co-Founder Nick English makes an cameo appearance in the film
Kingsman actors Taron Egerton and Michael Caine (wearing the Bremont Kingsman Special Edition Rose Gold)
Matthew Vaughn, Director, Kingsman quoted;
"Kingsman are first and foremost British, which made Bremont watches the perfect fit. Apart from making fantastic mechanical watches, Bremont have strong links to the military and their special forces around the world, making them the perfect timepiece for the modern spy. In addition to being a practical watch for a spy it is my belief that you can tell more about a person by his watch and his shoes. Kingsman is all about being a gentleman and Bremont is very much the modern day gentleman's watch"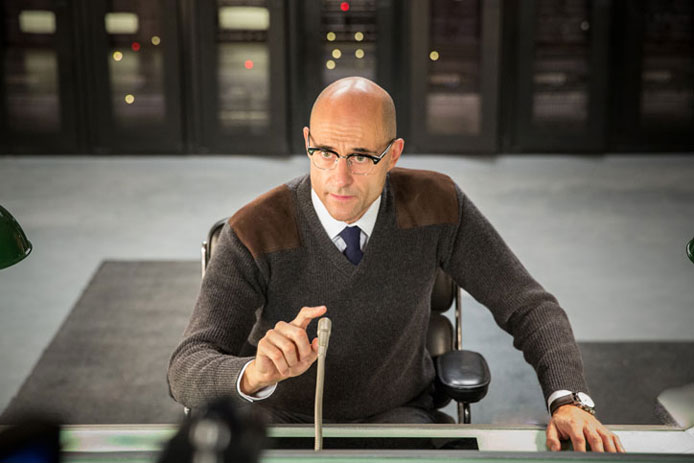 Mark Strong as 'Merlin' wearing the Bremont Kingsman Special Edition Stainless Steel
The Kingsman Special Edition is a slightly modified ALT1-WT watch and shares the same 43mm case also featuring time, a 12hour chronograph, date as well as world time function shown by a centrally mounted GMT hand with rotating flange ring showing the list of time zone's.
Nick English, Co-founder, Bremont quoted;
"It was a great honour to be chosen to work on the Kingsman film, and it was wonderful to see how proactive Matthew Vaughn has been through the whole process. We pride ourselves on making durable, mechanical chronometers in Henley-on-Thames and so the whole British connection is spot on and we pride ourselves on the work we do manufacturing for the military so the connection is very relevant"
Taron Egerton wearing the Bremont Kingsman Special Edition Rose Gold
The Bremont Kingsman special edition will be available from end of January exclusively at Bremont boutiques and Mrporter, prices for the Kingsman are $6,495 in stainless steel, $6,650 in DLC and $20,285 for the rose gold version.
Conclusion
I like the fact that Bremont associate themselves with quintessentially British products from Chivas Whisky to Jaguar cars, now they have moved into films and a blockbuster at that. Given the number of stars involved and the highly acclaimed director Matthew Vaughn I'm sure this will show Bremont watches to a whole new audience worldwide which I'm sure will mean only good things for the guys from Henley-on-Thames, and I for one will look forward to watching the film and watch spotting during the performance. For more info, please visit bremont.com

John Galt – Contributing Editor
John Galt caught the horology bug 4 years ago on his first visit to a London watch show and has snowballed since; John has become an avid writer and blogger of timepieces of all kinds, from everyday timepieces to modern Luxury Haute Horology, his favorite brands being HYT and Greubel Forsey that push the bounders of modern watch-making. John keeps a keen interest in the UK watch scene with their many emerging brands and timepiece's. John Galt currently contributes watch related articles for online publications in the UK and USA. You can follow John on Twitter @johng73 Read his articles here.