Did you know that Bremont is the official timekeeper of England Rugby? No, neither did I, but it's true. To pay tribute to one of the nation's favourite sports, and the 150th birthday of the Rugby Football Union (RFU), Bremont has released a special edition watch. Rugby is a contact sport favoured across the Commonwealth and nations that used to be in the Commonwealth, formed in the town of Rugby in Warwickshire.
Unlike football (which our American readers call soccer), Rugby encourages you to pick up an oval-shaped ball and sprint, tackle and slide your way to the opposite end of the pitch to score. In some ways, it's similar to American football, although the impacts in American football tend to be a lot faster, there's no protection for Rugby players except a gum shield and maybe a piece of head gear, so you really have to knuckle down when playing.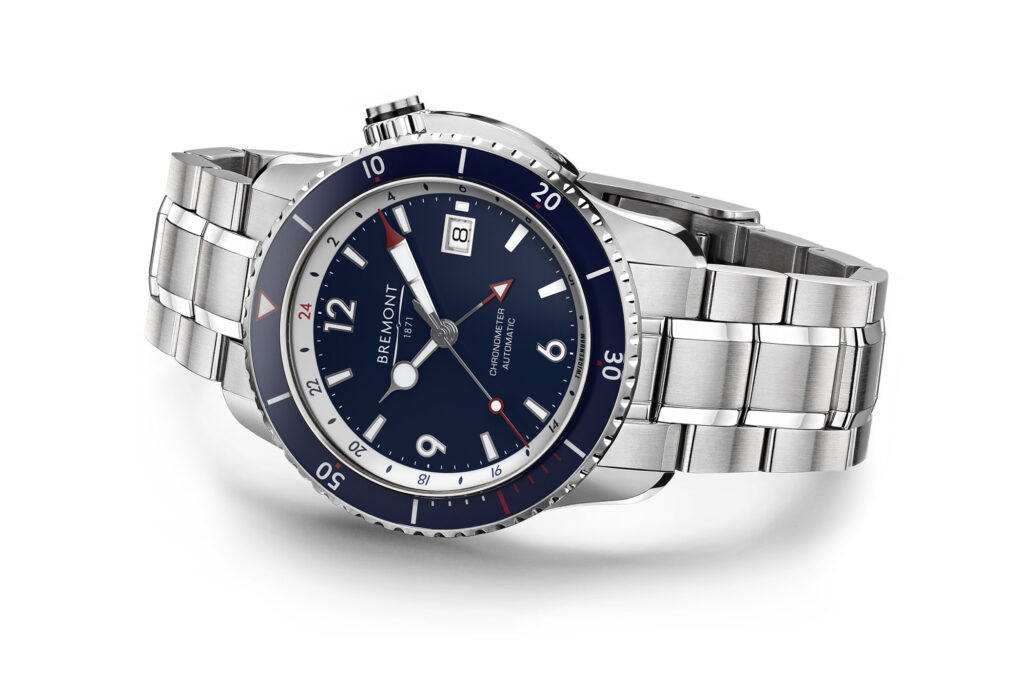 Because it's perceived as a very manly sport, it's fitting that Bremont chose a beefy 43mm case that's similar to the Supermarine diver. The blue bezel and dial are coloured to match the colours of the England Rugby team's second kit (their primary kit being the iconic white shirt with white shorts and socks). The watch retains its use as a diving piece, despite being devoted to Rugby, with a unidirectional rotating bezel with red markings between 35 and 40 minutes to denote half-time (a Rugby match is 80 minutes).
On the dial, the tips of the hands are also painted red, but the rest of it remains a simple blue and white for easy legibility. The backdrop of the date window is white and, as usual, I wish it were blue to match the dial, but I can overlook it. You may have noticed that this watch has four hands, that's because it is both a diver and a GMT watch with a 24-hour bezel on the inner flange. Also on the inner flange at 6 O'clock is the engraved word 'Twickenham', the home stadium of England Rugby and the largest Rugby-dedicated stadium globally.
Beneath the dial is either a Sellita or an ETA 2893-2 movement depending on stock levels, which Bremont calls the calibre BE-93-2AV. It comes with all the usual specs such as a 4Hz beat rate and a power reserve of 42 hours. It's covered by a closed caseback which has the English rose on it along with some 150th-anniversary text.
Bremont will only be making 150 of these in total, and they'll retail for £3,995, which is what the average Rugby fan probably spends in the pub when the Six Nations is on. Being from England myself, I was pleased to be passed this watch to do a write-up on, although I'd imagine it would be a hard sell in any country other than England, either because Rugby isn't a popular sport there or England is their mortal enemy in the Rugby world (I'm looking at you, Wales).