Eberhard & Co. was a very respected manufacturer of watches back in the day, their models were well designed and made pieces and make for great additions to any collection (assuming everything is original, of course). Nowadays they still make watches, though, they don't always seem to have the same pizazz as the watches which are now vintage pieces. Again, that is only my opinion, and it certainly doesn't prevent them from making popular watches.
It is because the Aquadate is a popular model that Eberhard decided to update it and give it a chronograph so that it can start to play off against the big boys. Inside the watch is the Eberhard calibre 8147, based on an ETA 7750 no less, which offers practicality thanks to robust design and ease of servicing for long life. The 7750 has 25 jewels and a power reserve of 42 hours with a 4Hz beat rate, it also has serious credentials from other manufacturers, having been used as a base by many brands such as Longines, Chopard and even Speake Marin.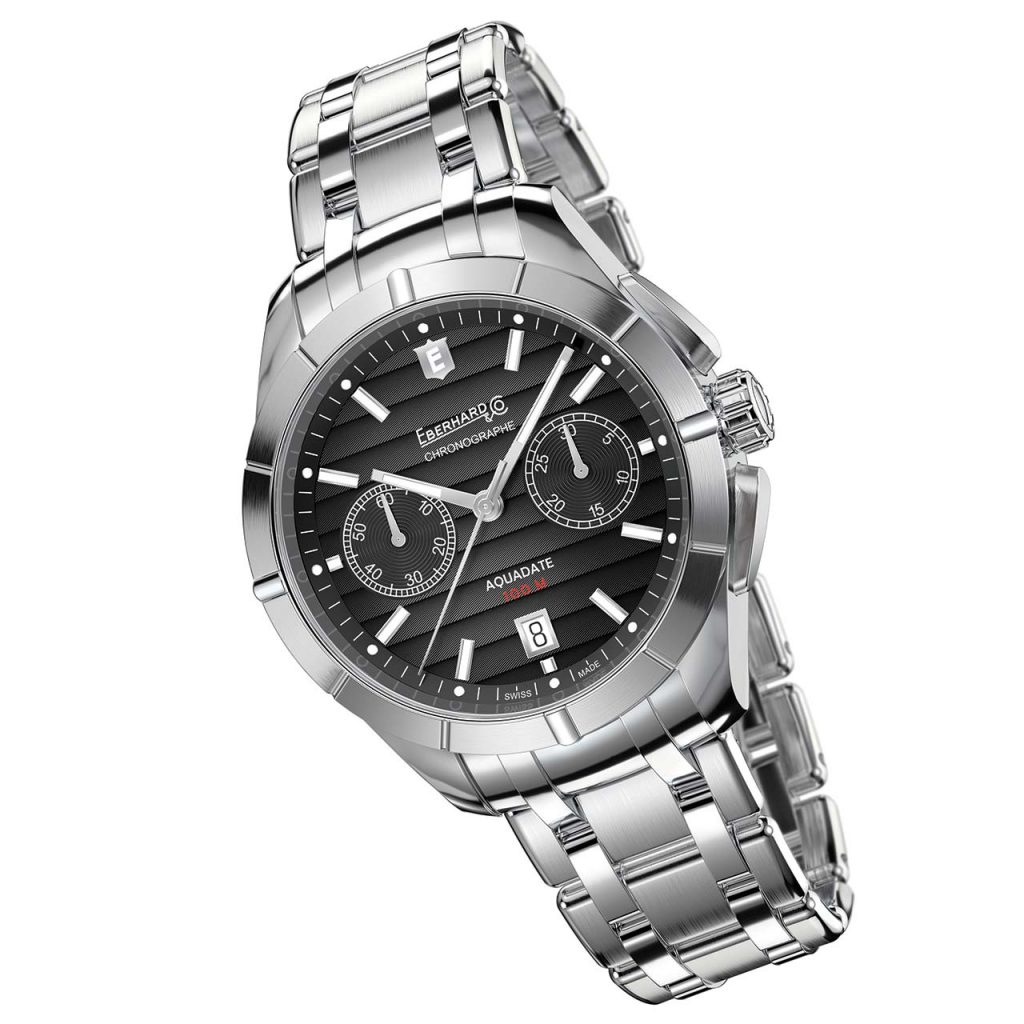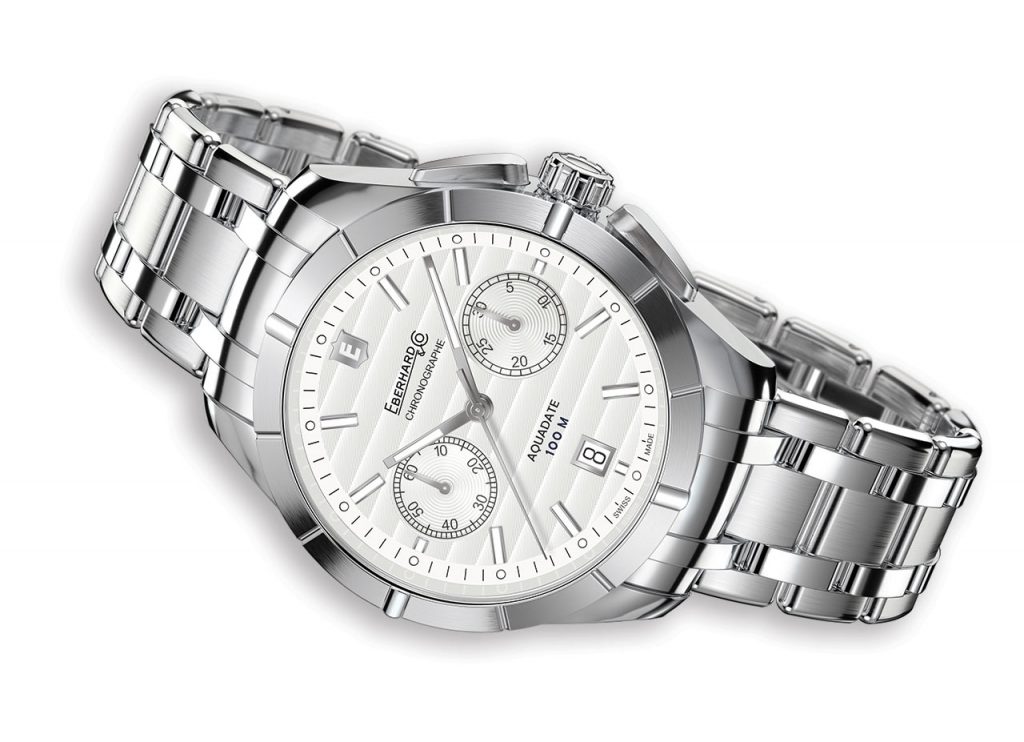 One thing the photos don't make clear is whether or not you can see the 8147– I'm sorry — the 7750 calibre through the back of the case. Though it's a standard feature these days, it's not really essential, Eberhard & Co. uses this space to offer a personalised engraving service to its customers. The case is water-resistant to 100m.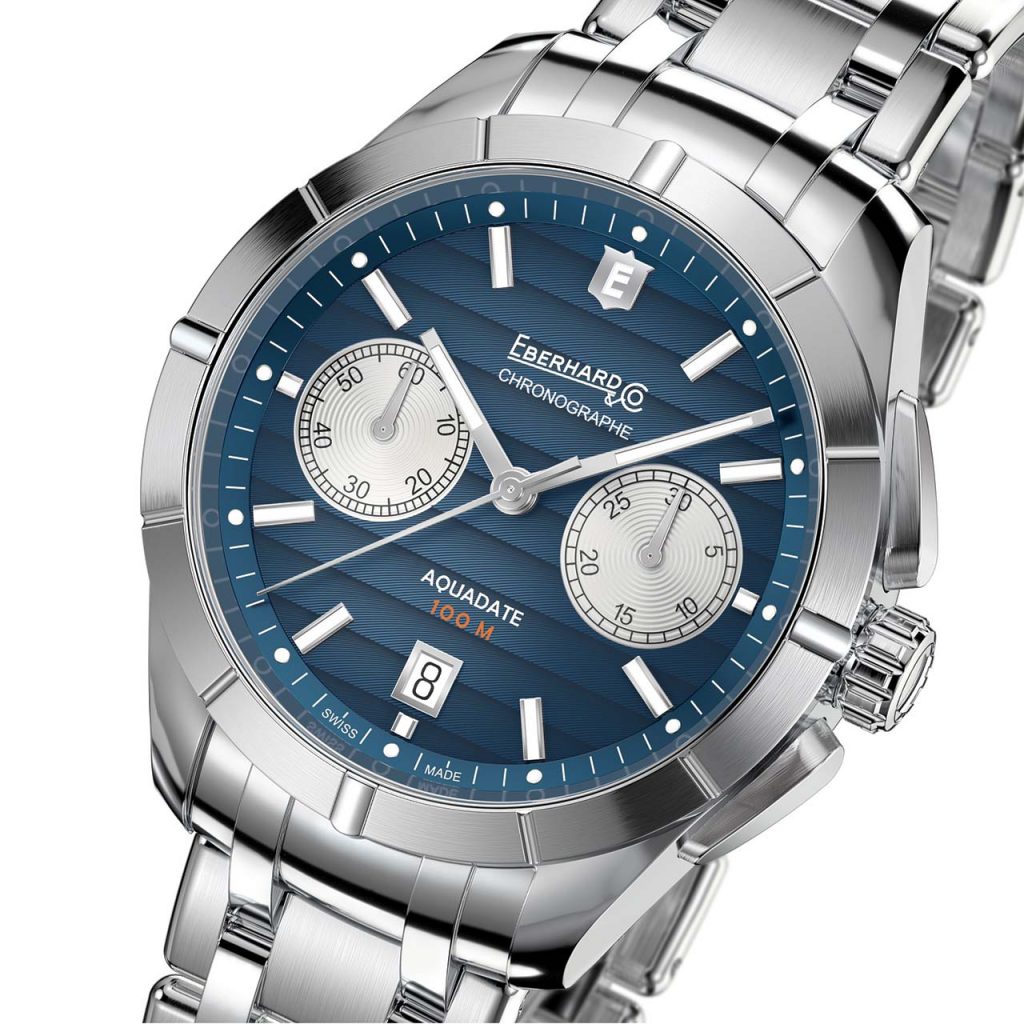 The striped dial fits with the aesthetic of this watch, which seems to be aiming for the casual sporty end of smart/casual thanks to the polished case and bracelet with a stepped bezel and thick stripes on the dial. The dial itself is clean, and the subdials are quite small, even if the watch is 41mm in diameter that could make it difficult to read the chronograph at a glance. You'll be able to get the Aquadate watch with either a blue, black or silver dial. I like the little 'E' symbol embedded in the 12 O'clock marker on the Aquadate watch, and it helps to make it a little more distinctive in the sea of blue-dial shiny watches that makes up the majority of the market.
Visit Eberhard here.