Back in March of this year, we showed you Audemars Piguet's new collection of 43mm Royal Oak Offshore Chronographs. They were handsome watches and were very popular with our readers at the time. Hopefully, that success can continue as Audemars Piguet introduces its new range of 42mm Offshore Chronographs, which seem to follow the formula of the original 1993 Offshore a bit more closely than the 43s. There seems to be more variety in this collection. Let's take a closer look.
As mentioned, all watches are the same diameter, but they are not all of the same metal. Two of the five feature the classic Royal Oak Offshore case crafted from stainless steel, two from titanium and one from rose gold. The dials also separate them. While they all have the same 6-9-12 chronograph subdial layout (a departure from the standard 3-6-9 format), they all feature different colours and, in some cases, different dial finishes.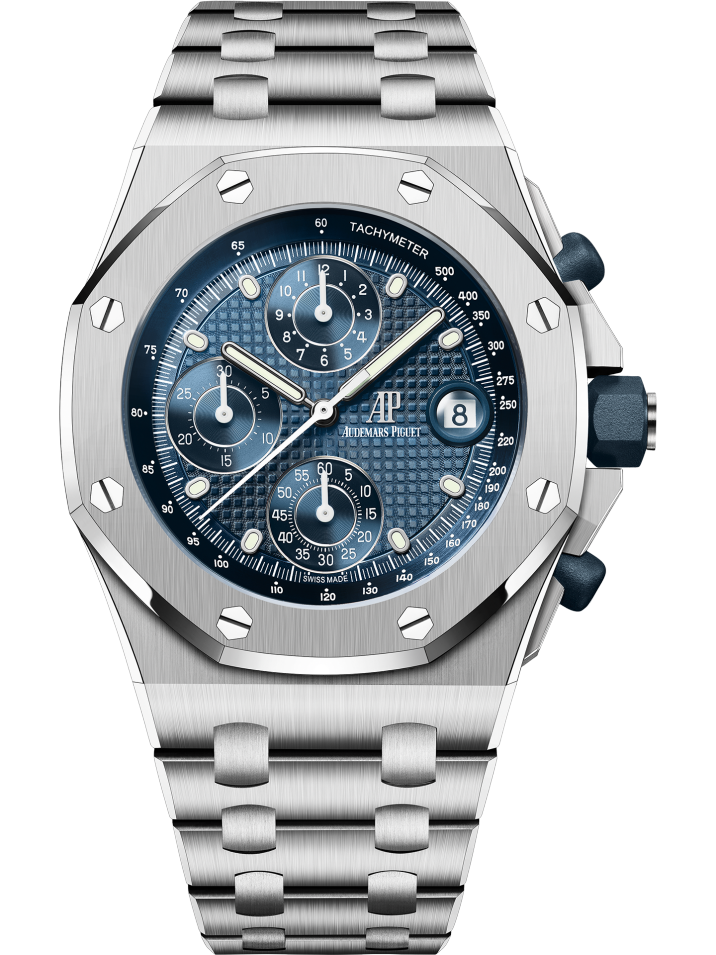 One of the defining features of a Royal Oak watch is its tapisserie guilloché dial. The Royal Oak Offshore is known for its mega tapisserie dial, which features raised squares as its central motif. Two models feature this dial. One features a dark green dial and strap combination, while the other is a light summery blue (just in time for Autumn?). The straps are made of rubber, although you would be forgiven for thinking that they're textile straps as the finish on them certainly does look woven. The dark green model is made of titanium, while the light blue is made of stainless steel.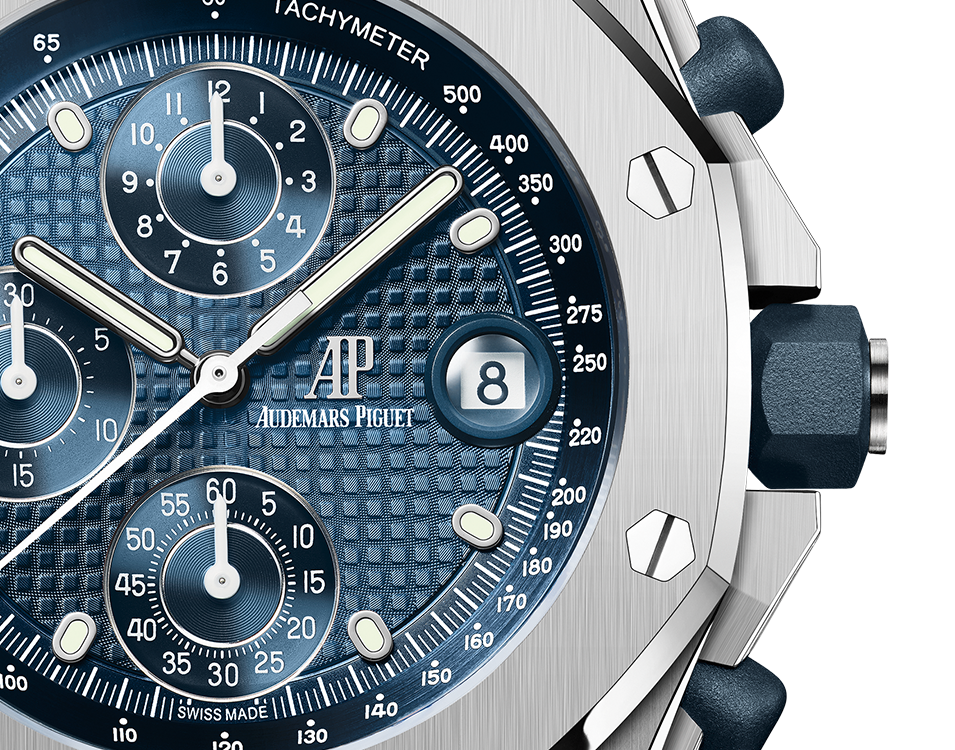 The first Royal Oak Offshore didn't use a mega tapisserie dial but a petite tapisserie finish instead. The principle is the same, raised squares carved out of a dial plate for a 3D finish, but it's done on a much smaller scale. Like the first two watches we've seen, one of these Royal Oak Offshores (the grey dialled one) is made of titanium, while the other is stainless steel. These pieces come on metal bracelets that accent their chunky proportions. The rose gold model also features a petite tapisserie dial, and it also has a solid rose gold bracelet for that authentic "don't rob me at knifepoint" feel.
What connects all the watches is the movement, which is Audemars Piguet's in-house calibre 4404. It's a brand new movement. Audemars Piguet is looking to step away from its old tiny movements with Dubois Depraz chronograph modules to make its watches more horologically competitive. The movements feature a column-wheel control for the chronograph and a vertical clutch which is functionally superior to the lateral clutch at the cost of aesthetics. The movement has a 70-hour power reserve and a self-winding system allowing the wearer to keep that power reserve topped up. The beat rate is 4Hz, which is currently the industry standard.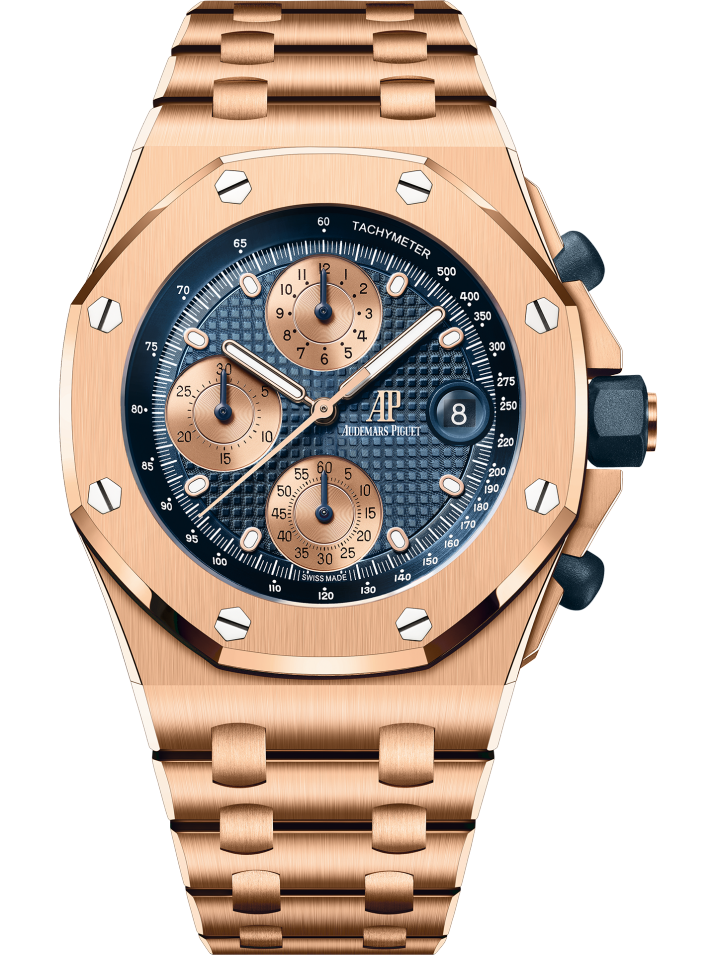 These are big money watches and therefore have price tags with big money written on them. Both the stainless steel and titanium versions on rubber straps will cost $33,400. Both versions with petite tapisserie dials and metal bracelets will set you back $40,600, while the big daddy gold brick will relieve your wallet of $83,000. So, is Audemars Piguet making a loss on the titanium watches, or is the markup so significant that it doesn't matter? I dunno. The watches look cool, though.
Visit Audemars Piguet here.