We've already seen some stellar pieces presented for the Only Watch 2015 Auction being held in Geneva. Today we take a look at another stellar piece, this one of a kind FP Journe, that shows off  a beautiful blue chrome dial and tantalum case with a ton of goodness. The use of tantalum has become an iconic feature for FP Journe, which is great to see considering so many manufactures opt for a number of different variants of gold for their cases or even worse, stainless steel with the same ridiculous price tag. This is why the FP Journe Tourbillon Souverain Bleu is such a refreshing piece for me, its one of the few watches produced by them which is made using tantalum. The other timepiece of note is, of course, the Chronométre Bleu Byblos Limited Edition. But before we get to carried away let's get back to the Tourbillon Souverain Bleu.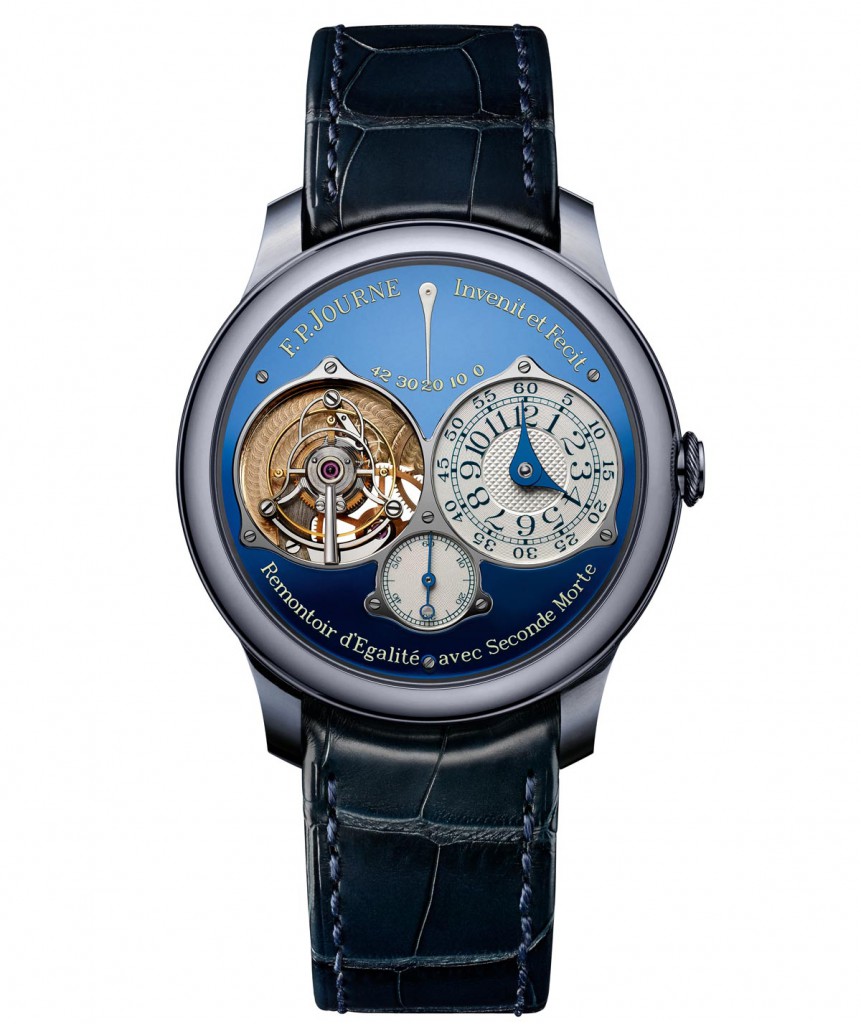 This unique one of a kind piece is dressed up beautifully and uses various elements on the dial that I absolutely love. What's interesting is that the dial is finished using the same metal as the entry-level FP Journe, the Chronométre Bleu. The great thing about the metal dial is that it is known for being extremely hard to scratch and also hard to corrode. The only thing that I find a little funny about the scratch-resistant dial is that once cased, the dial pretty much stays away from anything that could possibly scratch it. But, in saying that, the dial is really the standout feature for me on this particular piece.
The dial comprises multiple layers of lacquer with polishing between each layer helping to really make that dial pop out. The dial also shows off the tourbillon inside its cage alongside the hour and minute subdial and running seconds subdial. The tourbillon is located at 9 o'clock whilst the hour and minute subdial is located at 3 o'clock and small seconds at 6 o'clock. It's not exactly an overly complicated dial and all functions are presented in great proportions. However, another little feature is the power reserve indicator located at 12 o'clock tucked between the lettering FP Journe and Invenit et Fecit.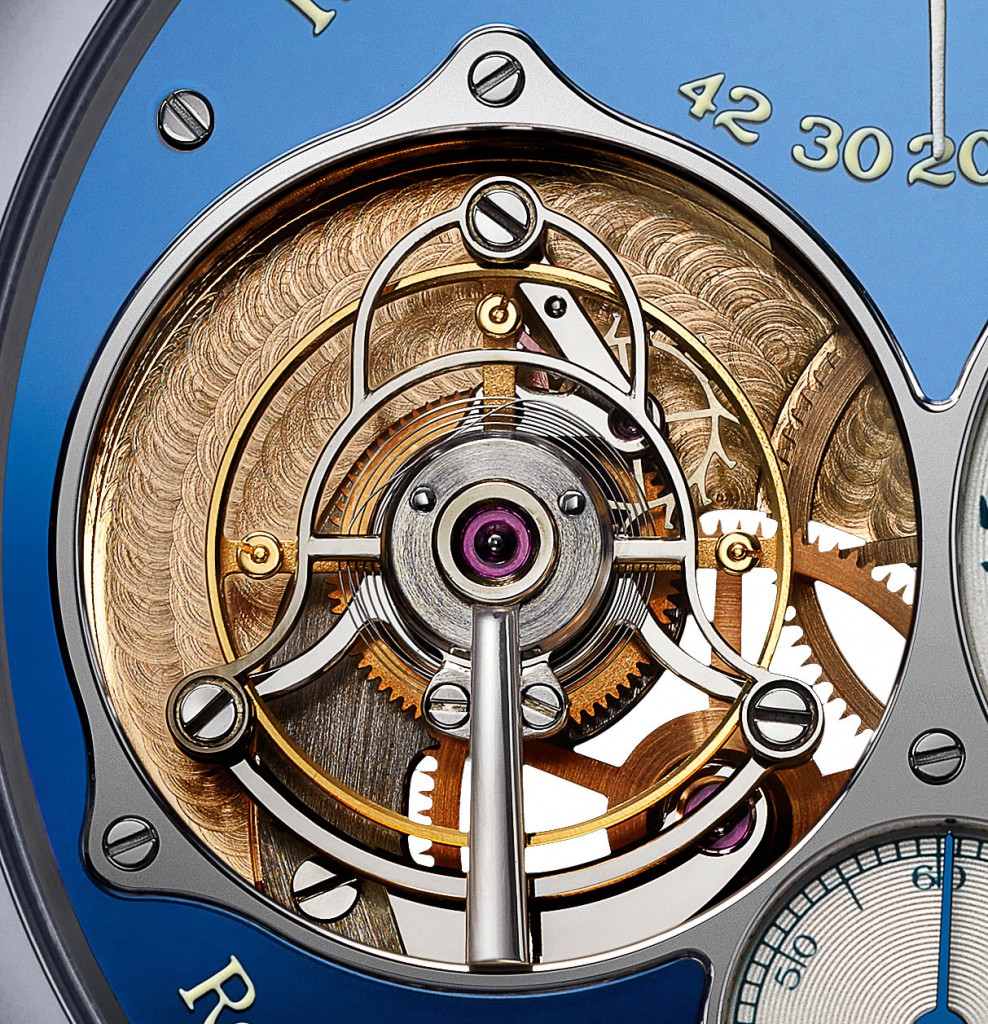 As we've seen in previous timepieces, the tourbillon is linked to two complications, firstly the remontoir d'egalite and the second, a deadbeat second that is linked directly to the remontoir. The movement, as expected is developed, assembled and finished in-house. The main plate and bridges are made of 18k red gold and meticulously finished to the last screw.
As a first time contributor to the Only Watch 2015 Auction, FP Journe has hit all the right notes and produced a great of a kind piece that will fetch a pretty penny come hammer time.
For more info, please visit fpjourne.com
OSHEEN ARAKELIAN – CONTRIBUTING EDITOR
Osheen is a long time collector and passionate watch aficionado. He is the Founder and Chief Editor of the Sydney Watch Guide based out of Australia. Alongside Sydney Watch Guide, he has also expanded and started OSHEEN's House of Horology, an online shop that specialises in vintage, pre-owned and niche watches from around the world. He is also a contributor to a number of Australian Men's Lifestyle magazines and is fast becoming the go-to destination in Sydney for anything watch related. Read his articles here.