Only Watch, the bi-annual auction of luxurious one-off watches raising money for research into muscular dystrophy is back once again. In 2021, lots of orange-themed watches, and one clock, went under the hammer at Christie's at an auction for a very special cause. OnlyWatch raises money for research into Duchenne Muscular Dystrophy (DMD). DMD is the most serious form of muscular dystrophy. An inherited illness, it works by causing muscles to weaken and be replaced by other types of tissues which aren't suitable muscle replacements, eventually affecting the heart muscles and becoming life-threatening. DMD is also one of the most common forms of muscular dystrophy, with the NHS in the UK stating that about 100 boys are born in the UK with DMD annually.
Thankfully, medicine has come a long way, and now people with DMD are able to live well into their thirties and have families and a career, this is over twice the average life expectancy previously thought possible.
For this year's Only Watch Breguet, a stalwart of the auctions, returns once more with a unique version of the Marine Hora Mundi. Reference 5555 as a 43.9mm x 13.8mm 18k rose gold case which is presented on a blue rubber strap and is water resistant to 100m.
The Hora Mundi's unique feature is its complication, a timezone function with memory. When travelling, you program the watch's city ring to the timezone you're going to, then press the pusher and the watch instantly jumps to the new time and date without interrupting anything else, truly a remarkable feat from the self-winding calibre 77F1.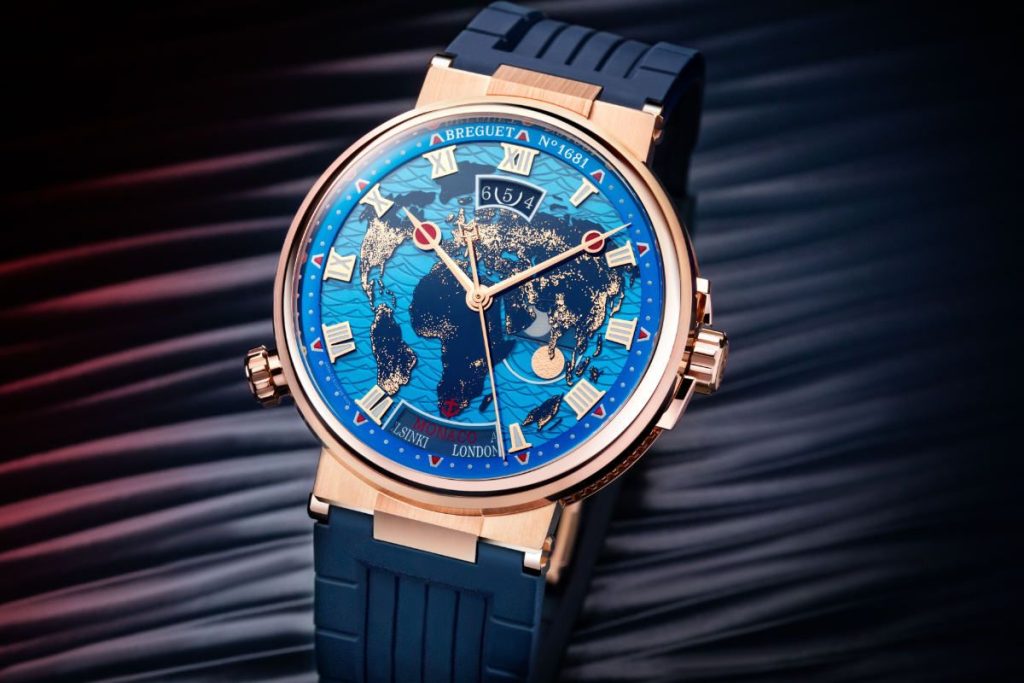 Another unique feature of this Only Watch version is the dial which has a world map coloured in navy with gold flecks to show the lights of the world at night. This is all set on a hand-engraved blue guilloché base.
The estimated auction price is between CHF70,000 and CHF80,000, but Breguets tend to exceed their estimates and we think this will too. We'll find out for sure when the auction happens on the 5th of November.