It's Friday and time for our second instalment of the watchmakers of Switzerland and today we're doing Le Locle. Le Locle is Switzerland's third smallest city and located in the Jura mountains. It is often referred to as the birthplace of the Swiss watch industry with a lot of the biggest Swiss brands being born there. In this article we will as usual cover four of the brands born in Le Locle.
Zenith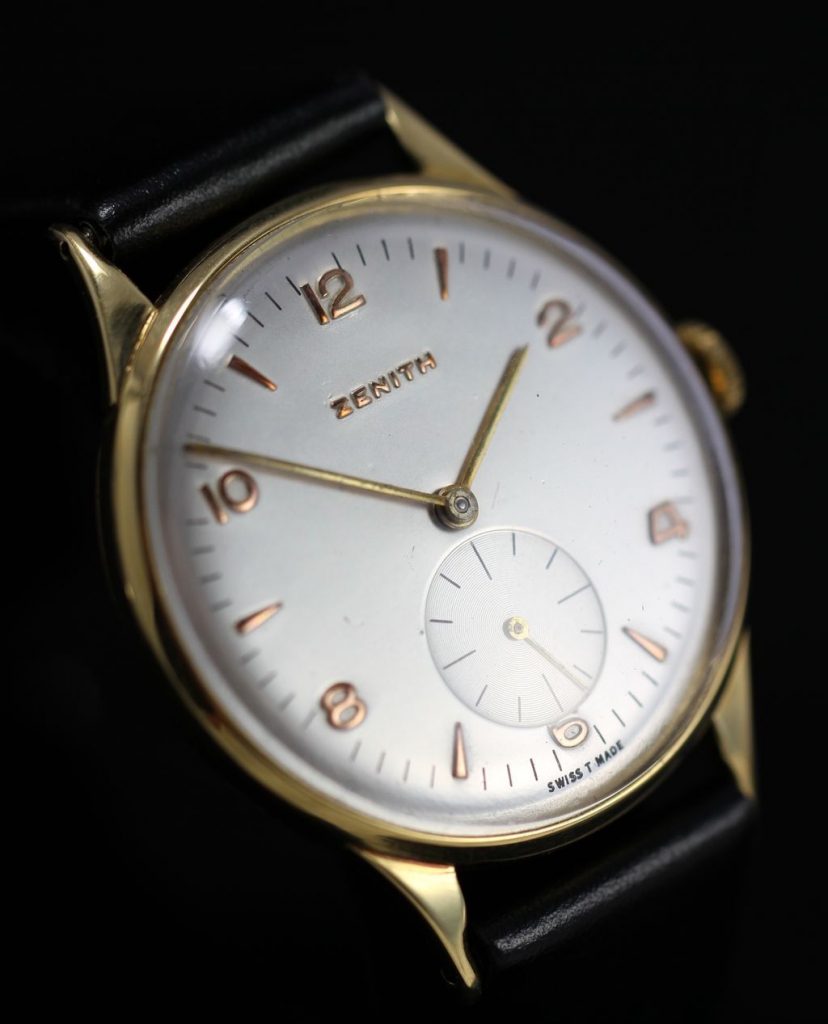 Photo: Ruby Lane
Zenith was founded by George Favre-Jacot in 1865. As most brands at the time, Zenith focused on quality pocket watches. But by George Favre-Jacot's pocket watches were unique in the way that he was the first watchmaker to only make 100% in house watches. Nothing was outsourced.
In 1899 they launched their first pocket watch chronograph and for that, they won the gold medal at the Paris Universal Exhibition in 1900. Famous wearers of Zenith watches include Roald Amundsen, a famous explorer and the first human to reach the south pole. Mahatma Gandhi also used a Zenith pocket watch during his entire adult life.
But Zenith is most famous for their El-Primero movement, which, arguably, was the first automatic chronograph movement when it was released in 1969.
Tissot
Photo: Invaluable
In 1953, Charles-Félicien Tissot and his son Charles-Émile Tissot founded Tissot in Le Locle. Tissot was started off with a bang launching the first mass produced pocket watches and the first pocket watch displaying the time in two time zones in their founding year of 1853.
In 1930, Tissot and Omega merged to manufacture watches under the name Tissot-Omega. Watches branded Tissot-Omega are widely popular amongst collectors.
Today, Tissot are part of the Swatch Group and produces relatively cheap, Swiss quartz and mechanical watches with generic ETA movements.
Vulcain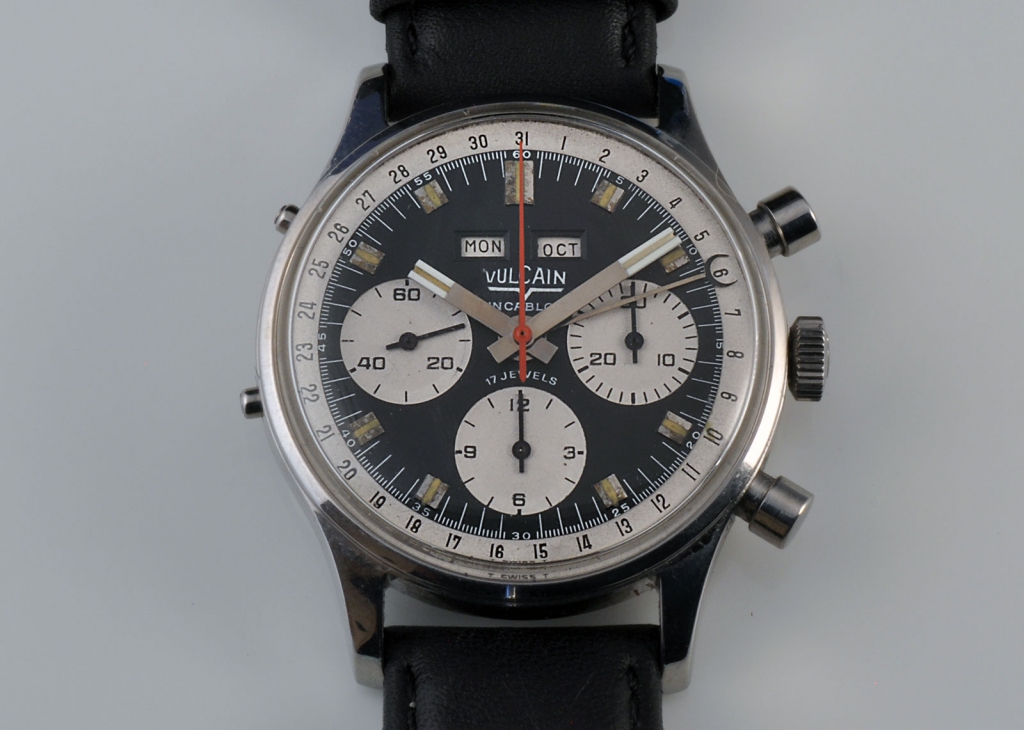 Photo: Collierswatches
Maurice Ditisheim and his brother founded Vulcain in 1858 under his own name. Vulcain was quickly recognized for their precision and quality pocket watches. It wasn't until 1894 that the name Vulcain was first used on one of their watches, and in 1900, the name Vulcain was registered for Ditisheim's watches.
Vulcain is most famous for their alarm wristwatch, the Vulcain Cricket. It was introduced in after more than 5 years of research to be able to make a powerful enough sound to wake up a person. The hand wound movement featured two mainsprings. One for the timekeeping and one for the alarm function. When the hands reached a certain position they released the mainspring for the alarm keeping which rung an alarm.
Vulcain cooperated with a lot of other small, Swiss brands, and during the quartz crisis, no watches were produced under the Vulcain name. Vulcain was purchased by LVMH in 2001 and today Vulcain again makes watches under their own name.
Ulysse Nardin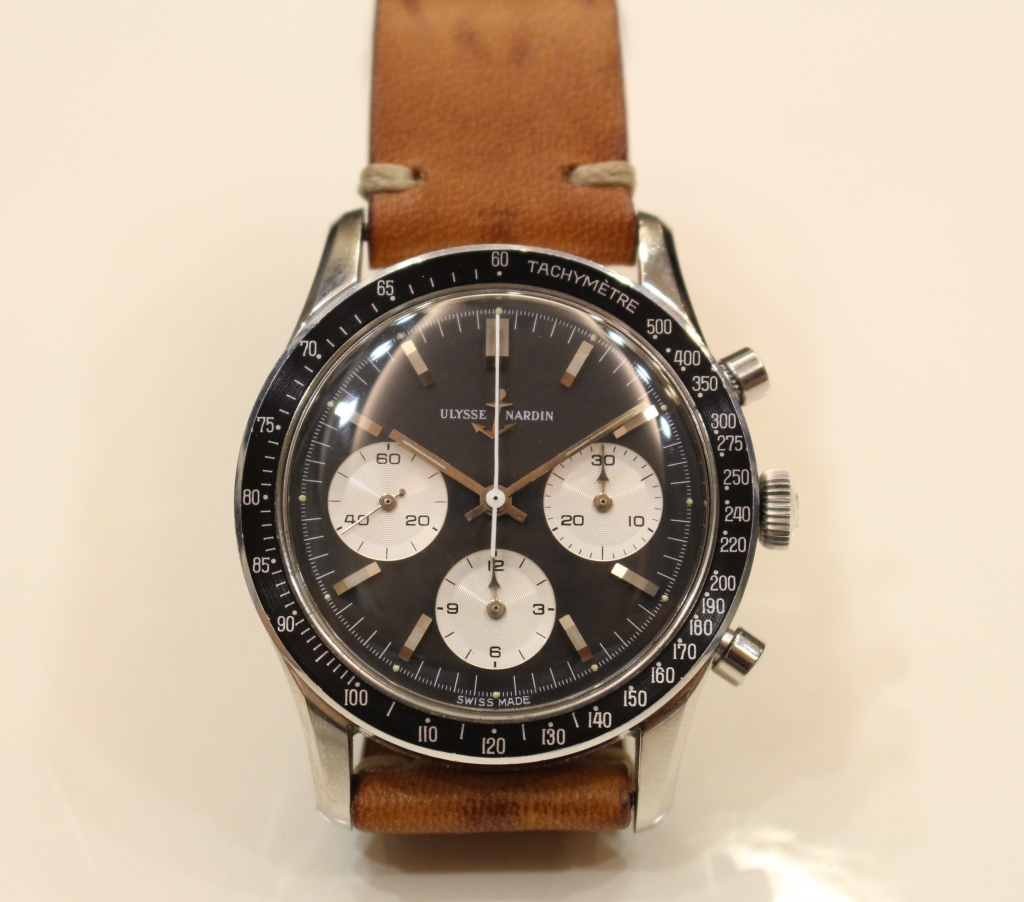 Photo: Exitwatch24
The last manufacture on our list is Ulysse Nardin. Ulysse Nardin was founded by Ulysse Nardin himself in 1846 and he quickly became known for his very accurate marine chronometers. These marine chronometers were used my many navies all over the world and they largely define the design and vision of Ulysse Nardin's current collection. By 1975, Ulysse Nardin had received 4.300 watchmaking awards. During the 1980's, Ulysse Nardin struggled with the business because of the rise of cheap, mass-produced quartz watches. Rolf W. Schneider purchased the company in 1983 and turned the red numbers green by establishing Ulysse Nardin as a highly innovative manufacture of Haute Horlogerie movements. Ulysse Nardin was acquired by the Kering group which owns many of the Swiss luxury watchmaking brands.
These were the four brands we picked from the small town of Le Locle, one of the most famous watchmaking regions of Switzerland. Which region should we cover next time? Leave a comment down below!