2023 marks the 110th anniversary of Seiko's first-ever wristwatch. Named "Laurel", the first Seiko wristwatch was developed after the company's founder, Kintaro Hattori, presumably grew tired of simply repairing and maintaining the clocks and watches of the time. Seiko has already revealed its most faithful tribute to the Laurel, and now Grand Seiko is following suit by recreating its first-ever wristwatch for a special limited edition piece.
If you know a little bit about the current watchmaking climate, you might be thinking that Grand Seiko has already released a limited edition watch that recreates the first watch it made as a brand. And you'd be right, in 2020, we saw three exclusive remakes of the first Grand Seiko from 1960. This is, then, the most perplexing part of this watch: figuring out why it exists. 
On the face of it, it's an attractive piece. Black and gold is a well-known and well-loved colour combination, and it serves well here. The urushi lacquered dial is clean, with sharp-looking dauphine hands indicating the time with not much else going on. Urushi lacquering dates back thousands of years in Japan, so it's good to see that it's still practised today. Also good is that Seiko hasn't changed the layout or shoehorned in a date window. The slim 38mm x 10.9mm Brilliant Hard Titanium (twice the hardness of steel) case is thin, attractive and comes with a 30m water resistance rating. This, plus the calfskin leather straps – one of which has a weave pattern inspired by Samurai armour – indicates that this is not a go-anywhere-do-anything piece.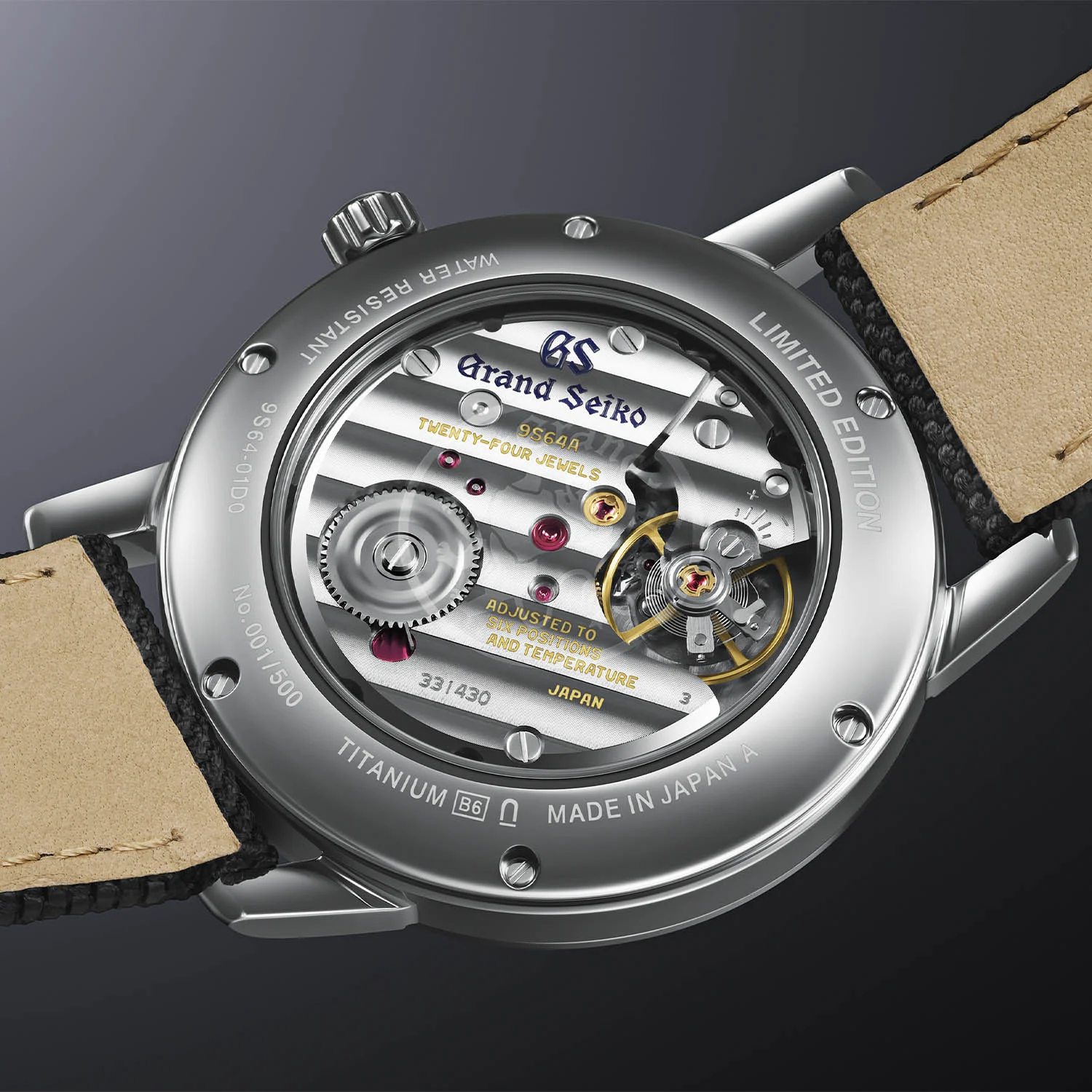 Around the back is the hand-wound 9S64 movement, which is decoratively finished, runs at 4Hz and has a 72-hour power reserve that is longer than most. Accuracy is within +5/-3 seconds per day.
The watch is limited to 500 examples at a price of $13,800, but I still can't figure out the connection. In 2017, Seiko made a big song and dance about spinning off Grand Seiko to be its own brand, deciding its own future. Now, though, they've created a watch that doesn't bear any resemblance to Seiko's Laurel and isn't marking a special date for Grand Seiko either.
Visit Grand Seiko here.