Grand Seiko often finds inspiration in their surroundings for their watch dials. From Tsuki Tenshin to Elegance Shunbun, from Sōkō to the Green and White Birch dials, the list is long. That also caused a bit of notoriety for Grand Seiko among the watch community due to the seemingly endless series of inspirations and their associated watch releases. That's not to say that the fans don't enjoy and appreciate each and every one of them. Grand Seiko has retaken inspiration, this time around Mt. Iwate, which is the source of inspiration.
In the western Iwate Prefecture of northern Honshu, Japan's Tohoku area, Mount Iwate is a series of stratovolcanoes. It is the dominant feature of the area's skyline, as seen from the Grand Seiko Studio Shizukuishi. With its snow-covered slopes illuminated by the sky on clear winter nights, Mt. Iwate is at its most magnificent. Given Mt. Iwate's splendor and majesty, it is not surprising that Grand Seiko has drawn inspiration from it. What is astonishing, however, is how long it has taken. The dial's texture is therefore the main canvas where the creativity and artistry are expressed and the famous "Mt. Iwate" pattern, which was inspired by the view of the peak from the Grand Seiko studio where many of the brand's watches are made, is featured on the dark blue dial. The dial's delicate ripples are both aesthetically pleasing in and of themselves and conjure up images of a mountainous landscape. In contrast to other Grand Seiko watches that included Mt. Iwate, the blue in this one, is influenced by the concept of "Mt. Iwate at Midnight".
The 'Midnight Mt. Iwate' Hi-Beat SLGH019, from the Evolution 9 line, features a 40mm case diameter. This is the first time that an Mt. Iwate dial has made its appearance in an Evolution 9 watch, and the case is forged from titanium for it. Powered by the self-winding mechanical Hi-Beat 36000 Caliber 9SA5, it features Grand Seiko's proprietary dual impulse escapement while offering 80 hours of power reserve and operating at a frequency of 36000 variations/hours.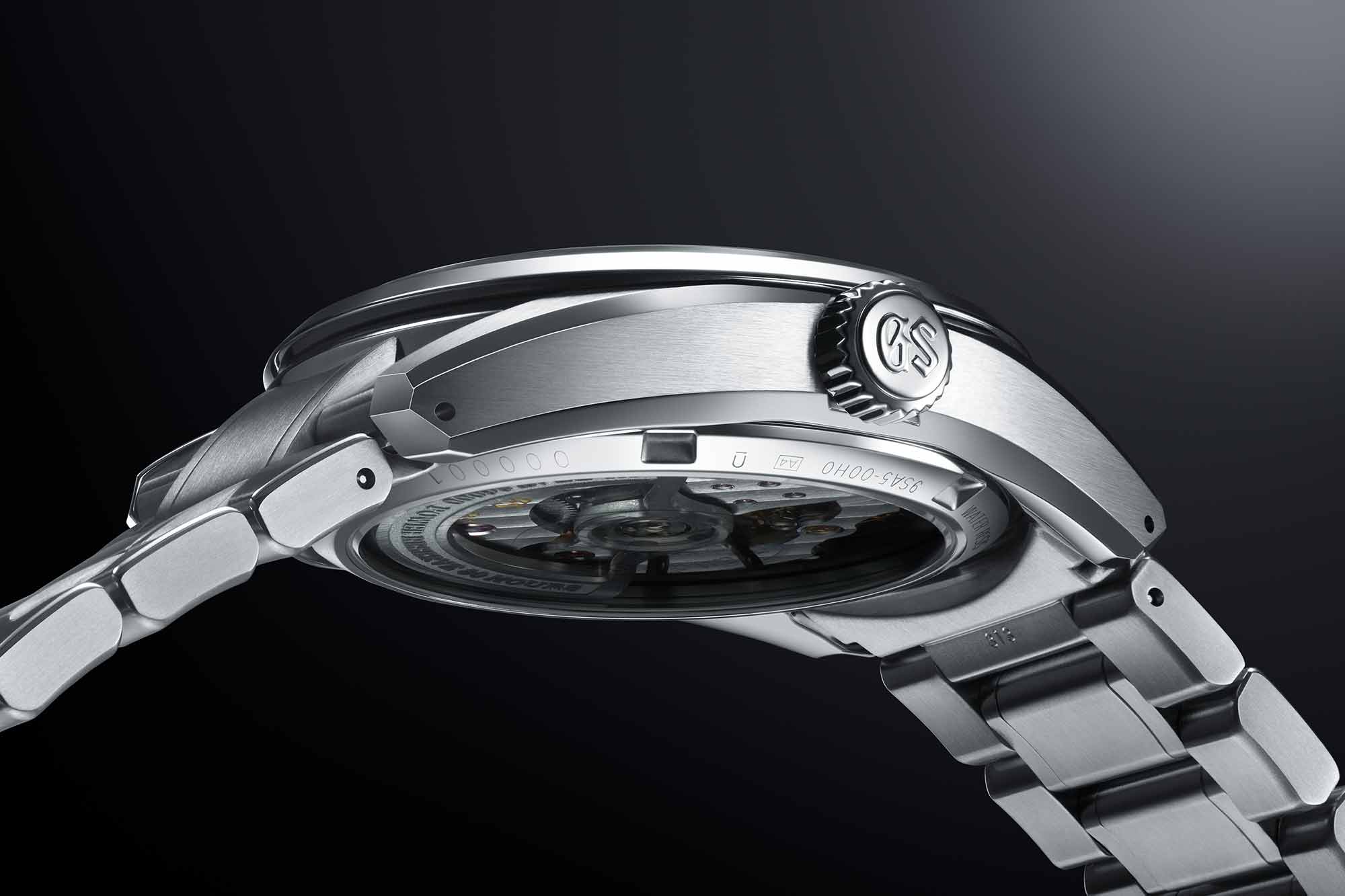 Grand Seiko Evolution 9 'Midnight Mt. Iwate' Hi-Beat SLGH019 is exclusive to the Grand Seiko Boutiques online and is expected to ship in November with a retail price of $10,400.
Visit Grand Seiko here.