The release of the new Rolls Royce Spectre yesterday – the firm's first electric car – has had me thinking about what refinement is, true refinement, I mean. If you go to different parts of the world you'll get a different answer. For example, a British firm like Rolls Royce will say that refinement is about the most comfortable materials and quietest spaces to whisk you along separate from the outside world. A German carmaker would say that it's about having as much technology as possible to allow the car to mould itself around you and your life in all the right ways. Speak to the Japanese and you'll probably find that refinement is a holistic experience where all parts throughout the car must work in symphony while providing a welcoming, cared-for experience.
That leads me to the subject of today's article, the elegantly named SBGY012 (that was sarcasm) "Omiwatari" from Grand Seiko's Elegance collection. To me, this watch is beautiful in all ways. Its stainless steel case is 38.5mm x 10.2mm and has received polishing and brushing touches to contrast and complement one another. There's no excess to the case, no frilly detailing, just space to allow for breathing room, so all details can shine.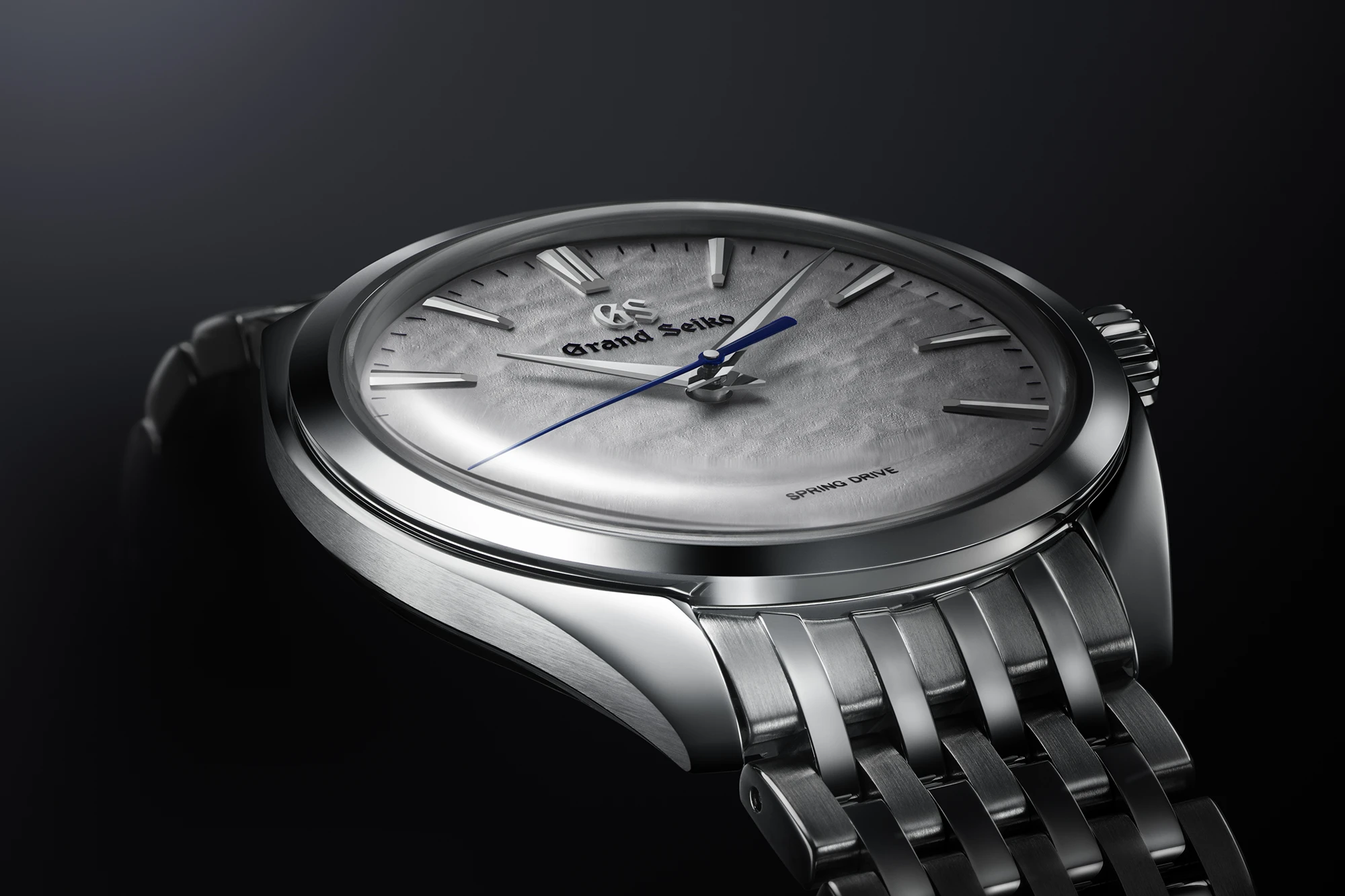 The most obvious of these details is the stainless steel bracelet. Each link is made of nine pieces and should allow for ultimate comfort as the parts move around your wrist. Traditionally, bracelets like these pull on your arm hair, but I'm hoping that isn't the case here. We shall see.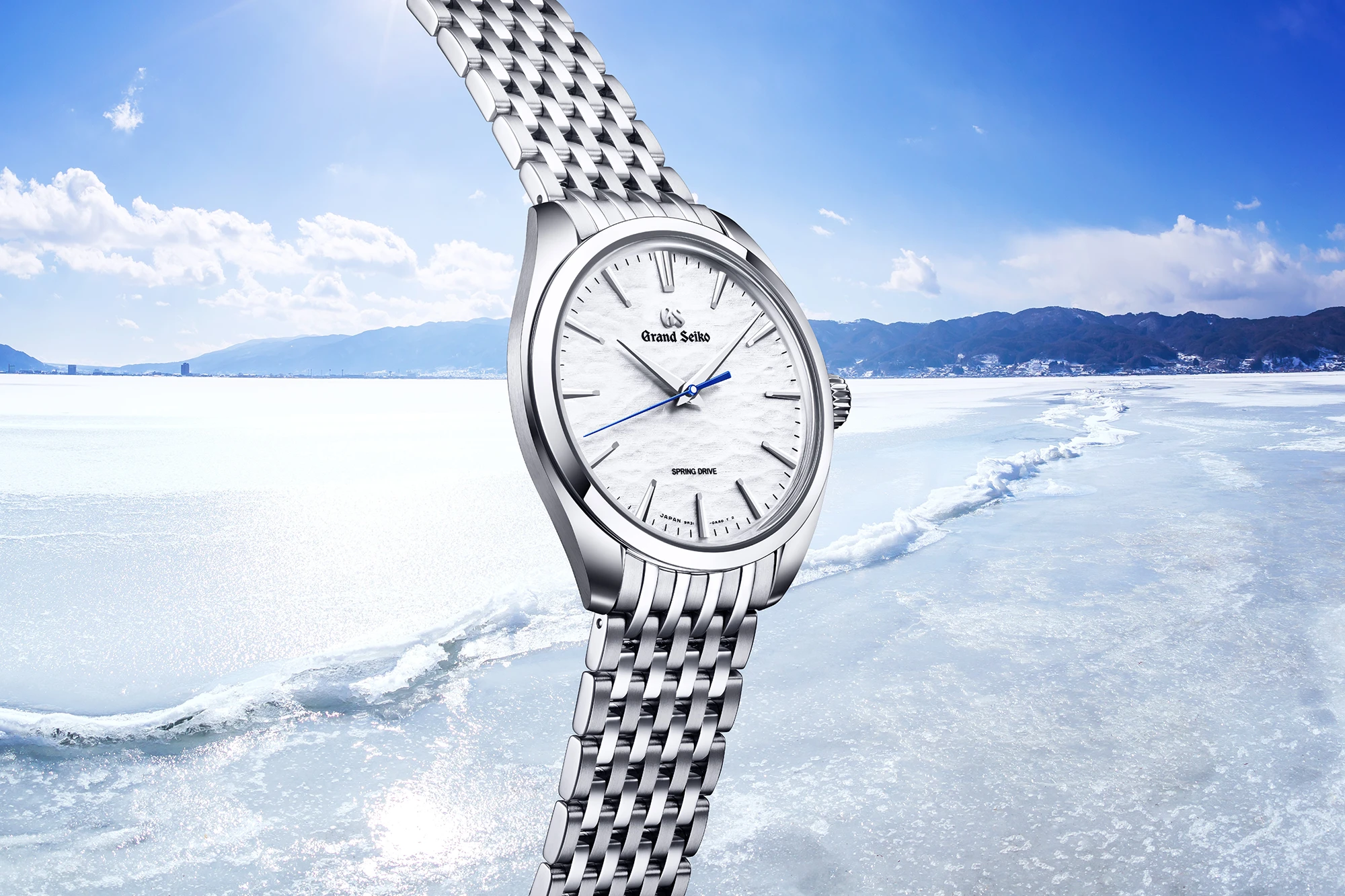 Another standout feature is the dial. Omiwatari is a phenomenon of Lake Suwa in Nagano, central Japan. In some cold winters, the lake's frozen surface splits and cracks dramatically. It was believed this was an indication that the gods had passed through with Omiwatari, more or less translating to "God's crossing". This is actually where the ice stretches as its temperature rises and cools throughout the day and night cycle, but the legend sounds nicer.
This icy texture has been captured on the dial beautifully by the team of Grand Seiko, who hammered out the surface using a mould. I love that Grand Seiko kept it minimalist. Applied markers and an applied logo blend nicely but remain obvious, while a blue second-hand sweeps over it all smoothly.
The smoothness comes from the Spring Drive movement, which fuses mechanical watchmaking with quartz technology to create a highly accurate movement with a spring power reserve of 72 hours displayed on the beautifully finished movement by a blue hand. The accuracy of the calibre 9R31 is rated to +/-1s per day.
It seems to me that this new Grand Seiko has captured the holistic approach to refinement that Japan is known for. On the outside, it's beautiful in all the right ways, and on the inside, it seems the same both from a physical and technical standpoint. All this beauty can be yours from November 2022 at a price of $9000.
Visit Grand Seiko here.