Habring² watches sure do have a small name, but yet upon their founding by both Maria Kristina and Richard Habring they have created some true wonders for a niche market. Richard Habring is well-known throughout the world of horology, he has been on many teams that have designed some true modern classics such as the Lange 1, and even being part of the team that developed the doppel chronograph for IWC in 1992. Needless to say, this an independent company that has some real knowledge, as well as honest design incorporated into its select made timepieces. Habring² introduced a line of split seconds chronographs and this article will cover their newest introduction to the family.
Overview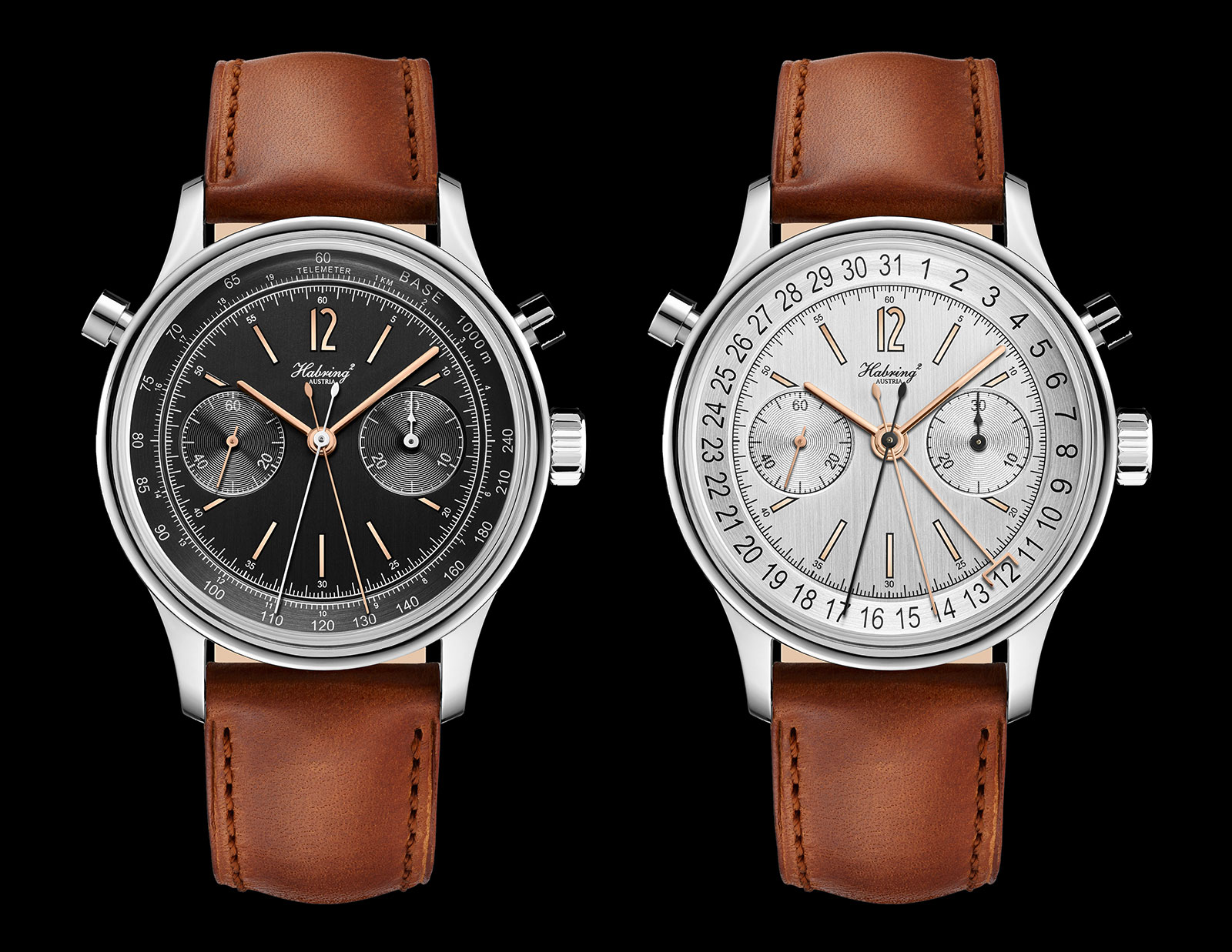 Habring² has been specializing in triple handed split-second chronographs for a few years now, also known as their Felix line. The first models of their watches featured A11 manual wound movements (A for Austria and 11 for 2011, when development had started), which is always a nice touch when it comes to building a one on one relationship with your watch. The Doppel-Felix has only two split second hands in contrast to the three seen on the other models. The A11R is the newly used and improved movement and A11RD features a pointer date wheel function. The watch has a very simplistic and minimalistic style that makes it very wearable under many circumstances, almost reminiscent of early sporting chronographs of the 1930's. It also features an Austrian handmade leather tanned strap that complements the features very well in my opinion.
Movement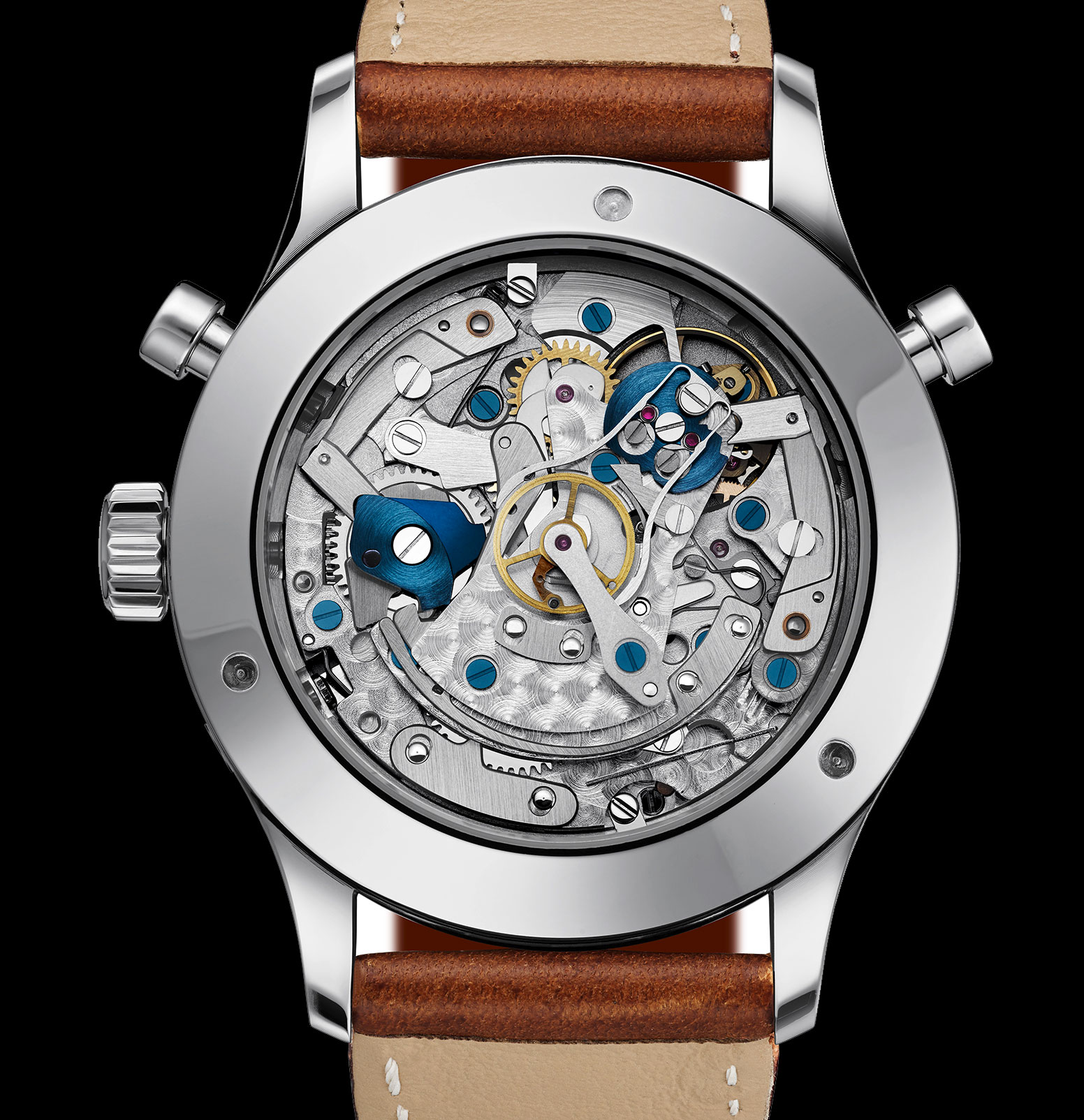 The manually wound A11R offers a 48-hour power reserve, tangential screws for fine adjustments, antimagnetic escapements, and Carl Haas hairsprings that also offers chronometer grade performance. These are simplistic and beautiful German movements that offer quite a lot of value for the money. Manual wound movements truly help the wearer develop a closer attention to detail with the watch, so this is a watch enthusiasts movement with plenty going on to keep you staring at it.
Final Thoughts
I'll be honest with you, reader. I had never cared much about Habring² before this article and I firmly believe that after seeing this piece offered, this will be an independent company that I would like to keep my eyes on. There is something very attractive and dangerously detailed in the dials of these. Having a split-seconds chronograph is something that is unique in itself and this is a company that has reached out and made a wonderful option for a lower to mid-level split seconds complication. These are priced at 7,750 Euros. Be sure to check out Habring² if you are interested in seeing what an independent company can be capable of. You may be surprised at what you find. Likewise, to the newer collector, these represent a major value. For more info, visit Habring² online.