The Freak ONE, an original timepiece by Ulysse Nardin that pays homage to the original Freak, has just been released. Freak ONE sits between the Freak X and the Freak S. The gold embellishments and solid gold movement are tributes to the original Freak. As a minute hand, the visible movement revolves around the dial.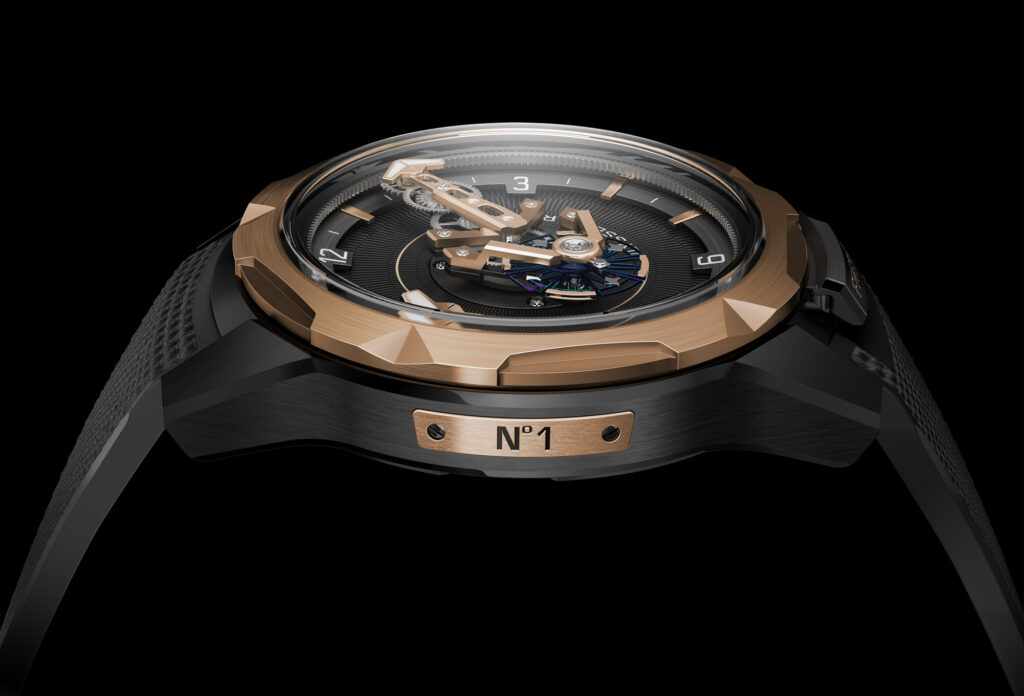 With no dial, hands, or crown, the Freak ONE's design is straightforward, but its execution is intricate and stunning. The Freak ONE has no crown, just lifting the tiny latch at 6:00 and turning the bezel sets the watch. The effective Grinder system, which can pick up even the tiniest motions, winds the timepiece.
The 44mm DLC-coated titanium case fits the wrist comfortably and is simple to wear and operate. One of the best tactile experiences in watchmaking is provided by the bezel's extraordinary smoothness and refinement. Considering the Freak's long track record and the revolution it sparked in experimental watchmaking, its high $68,600 price tag is reasonable.
There is nothing quite like the Freak, which demands that its movement truly move. When you stop and consider it, you see how remarkable and one-of-a-kind a watch like this is. The Freak ONE is definitely something to think about if you're a connoisseur seeking something unique and outstanding.