Hublot is one of the boldest of all luxury designs and never wanting to stand still, they have now released their flagship Big Bang Unico Red Magic to a waiting world.
Big and bold is just how these guys roll so it's no surprise to find this monster of color and passion fashioned from Hublot's patented ceramic alloy, the result of four-year research and development period.
The Hublot tagline "Art of Fusion" really seems to fit the bill when you check out this limited edition that jumps out at you with its vibrant color moving from case to strap, and overall presence.
Breaking New Ground
The new Big Bang Unico Red doesn't just look good but there's a serious side to the design using a new patented ceramic alloy of Hublot's very own research and development. Using a series of high-pressure heat processes this new material is more rigid, and more resistant to corrosion and promises to be an important step forward for both Hublot and the Watchmaking industry as a whole.
It looks from the bold color scheme Hublot opted for, using the brilliant red in the Big Bang is there to make a statement about their newly developed alloy, designed to catch the eye and start a conversation. If this is the case then no doubt they will see success in their endeavour.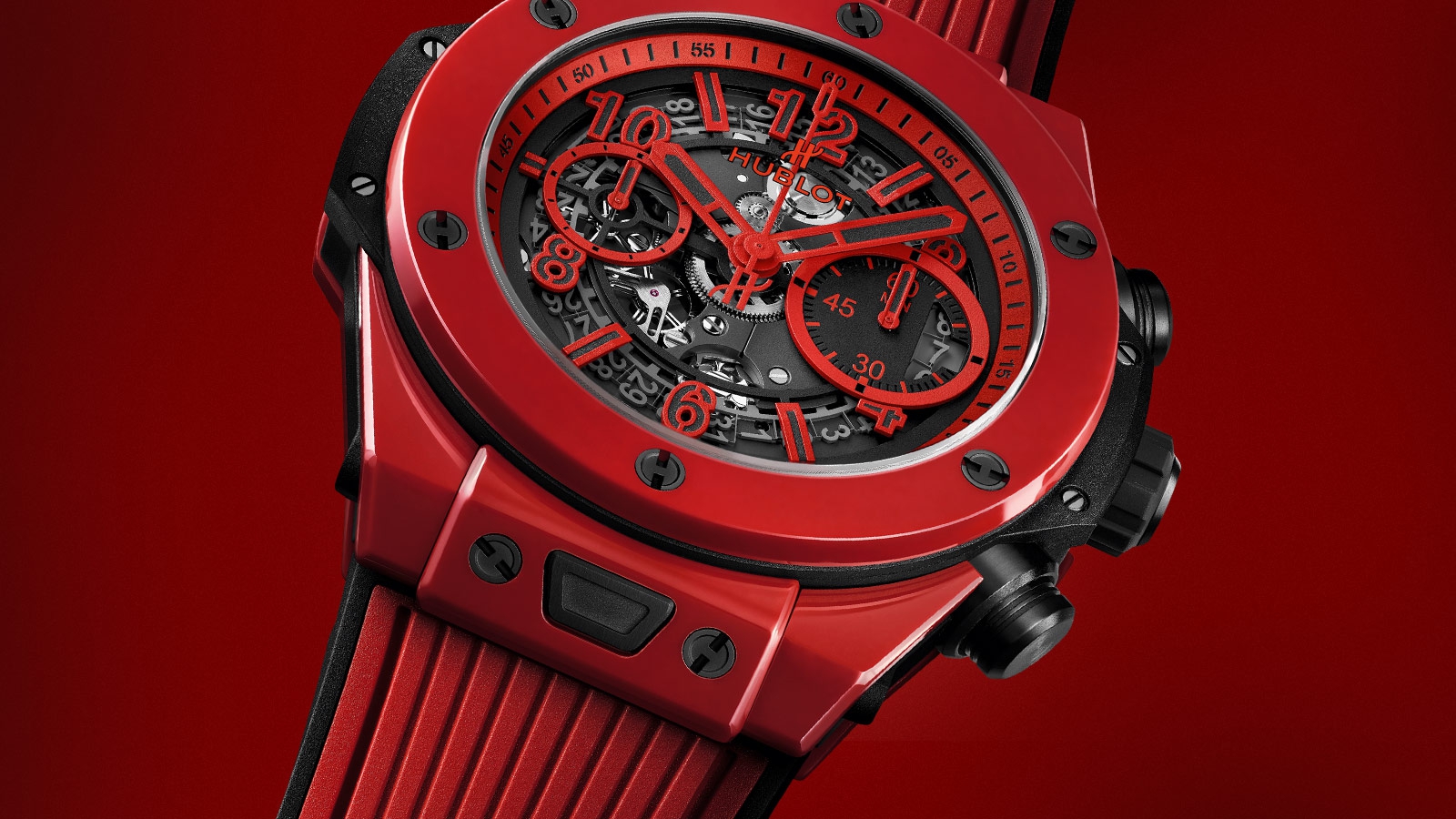 The Big Red is set to be a popular addition to the flagship collection known as the Big Bang collection, and helping it along that road is the tried and tested process of offering the model as a limited edition, this time limited to 500 units only.
All 500 pieces will come in a classic 45 mm Big Bang case in the new red ceramic and powered by the in-house Caliber Unico HUB1242 with red features, Arabic numeral hour markers and hands on a black movement visible behind the hands and subdials
Final Word
There is no denying this is an outstanding design and of course, offers all the qualities inherent to the brand. It's easy to see that fans of the brand are usually interested in bold design and this will really reach out to those fans, so it's easy to see how the pieces will sell out within a very short time. For more info, visit Hublot online.