A good watch is an everlasting watch. If you believe in this mantra, we have a fair idea of what your watch preferences are – to be simple, you probably belong to the finer folks in the horology world. While it's true that a good watch is an everlasting watch, a watch can only remain blemish-free over time through proper use and of course good maintenance. Any machine that sees abuse and does not get proper maintenance never lasts a lifetime but still, a good watch is an everlasting watch – it is all about the design.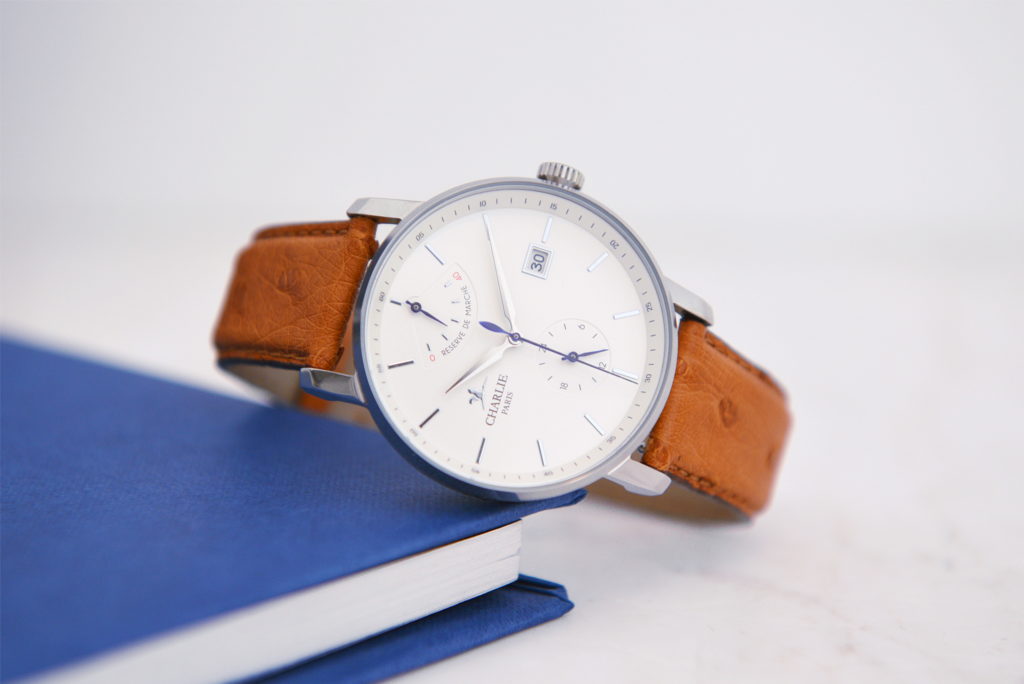 Ok so enough with word play, here is the first Charlie Watch with complications, the Initial Power Reserve. This is a Parisian product so expect really fine details ironed out. Charlie Watch is the brainchild of Ambroise and Adrien who founded the brand in spring 2014. Ambroise and Adrien just wanted a watch that would delight them and their friends but it turns out that their passion for fine horology is extensive. Simply put, Charlie Watch is designed to be an alternative to luxury Swiss watches. The keyword here is the price and quality. You will not compare your product to something superior without the credibility so Charlie Watch happily provided such with their ingenious original collections. The Initial Power Reserve is their latest addition to this foray.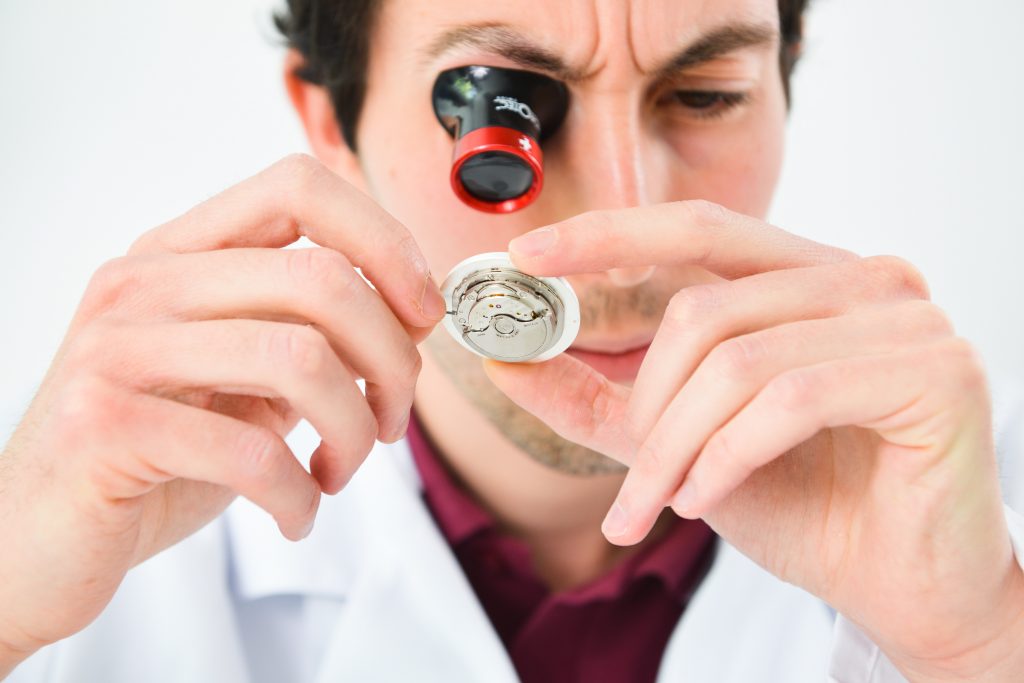 While the Initial Power Reserve is designed and assembled in Paris, it is not entirely in-house. For one, its movement is a Citizen Miyota 9132 (a Japanese company founded in 1918). This choice is relevant because the strength of the Miyota 9132 movement is its reliability other than its attractive price point. The watch even has an exhibition caseback where parts of the 26 ruby caliber movement could be gleaned. It also cranks out over 40 hours of power reserve which is quite impressive for this caliber.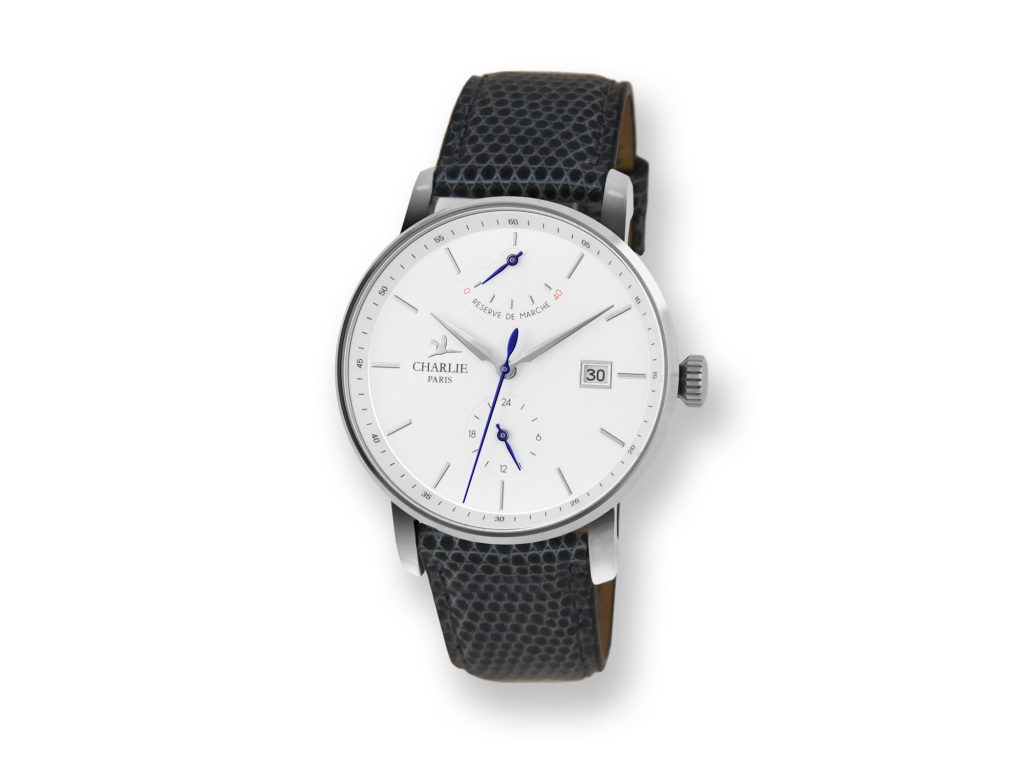 On aesthetics alone, the Initial Power Reserve is superb. The attention to details is very sharp owing to the lengthy process involving freehand drawing to state-of-the-art prototyping. All the components are also hand assembled by master watchmakers with utmost perfection in a workshop in the heart of Paris. As mentioned earlier, the components are sourced all over the world – Japanese movement, sapphire glass from Japan, leather straps from Italy and the case and needles from Hong Kong. It would be easier to say that the INITIAL POWER RESERVE comes with a French touch.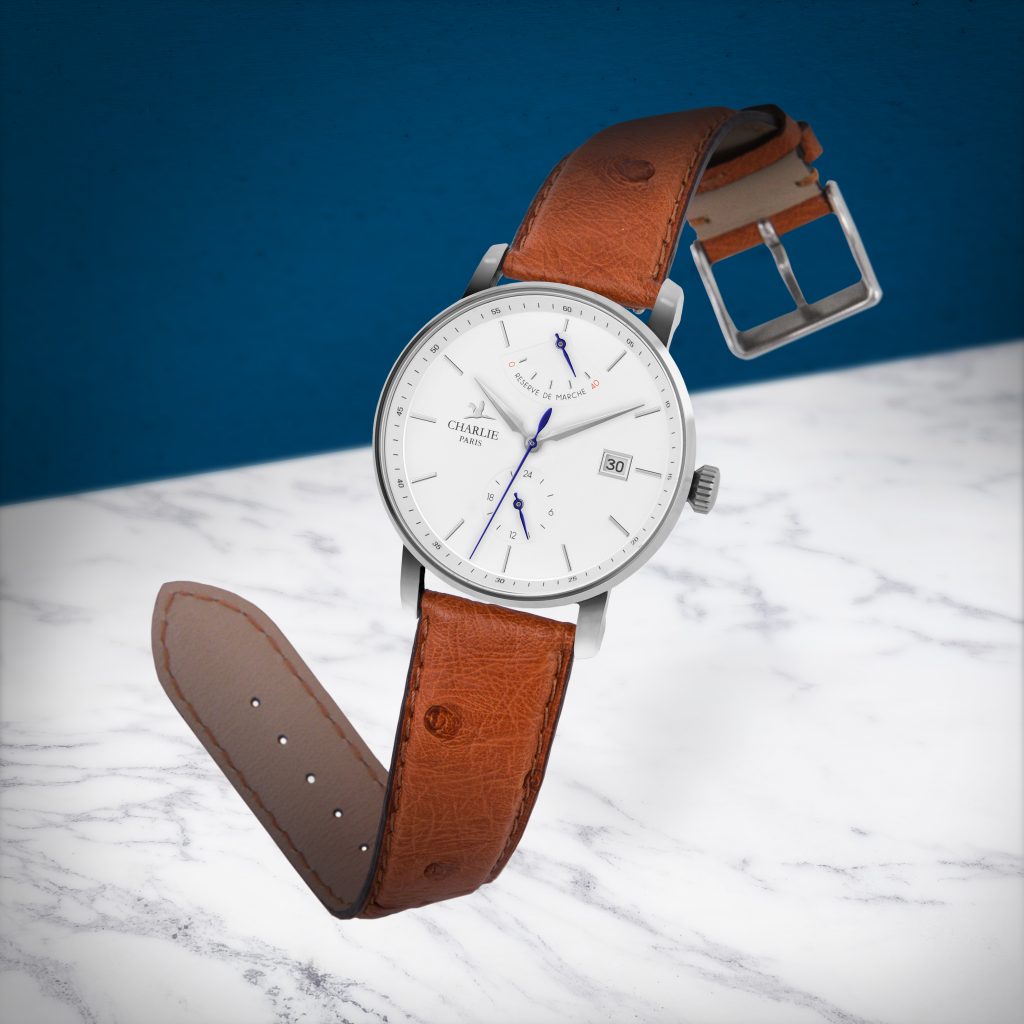 The 40 mm stainless steel case is perfect for dressy occasions. The lugs also allow for quick replacement of the leather straps, utilitarian but trendy. The crown is akin to high-end design almost resembling a diamond shape but where it shines is its efficiency. The white dial is slightly sandblasted giving off a glare free sheen when natural light hits it. The legibility is superb thanks to the fine chrome-plated indexes and hands and of course the modern blue needles for the seconds and complication. The power reserve indicator is at 12 o'clock making it quite the center of attention, the date at 3 o'clock, and the 24 hour counter at 6 o'clock.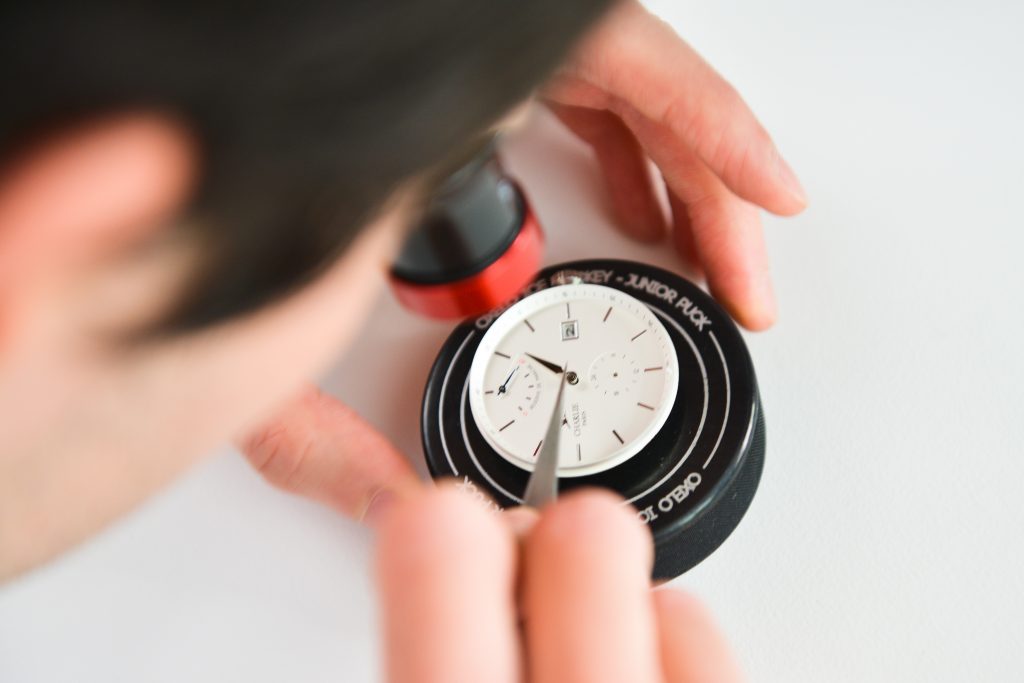 The Initial Power Reserve truly stands strong on elegance and quality making it pretty much a rare find. It sells for €595.00 in an ostrich strap available in brown, blue, and sand color plus the first 300 Initial Power Reserve owners will have the privilege to get a numbered piece. For more info, please visit charliewatch.com