You might be wondering if the watch industry will ever run out of tricks to show off with, the simple answer is no, it changes things up a lot though. More and more we see watchmakers collaborate with other people in different industries, flying teams, DJs and cigar makers spring to mind, to name just a few. However, it makes the most sense for watchmakers to pair up with fashion designers. Watches are regarded as one of the very few pieces of jewellery men can wear without eyebrows being raised, so it makes sense for watchmakers to go all out when making their newest pieces stand out.
The new watches from Audemars Piguet do just that, they stand out, and I'm honestly kind of for it. The iconic Royal Oak and Royal Oak Offshore has been redesigned by New York City-based fashion house 1017 ALYX 9SM which I'd never heard of before now. Checking out their website it's about what I expected from a modern fashion company, including pseudo-punk prints, whacky trainers and T-shirts that cost £150 because they have some writing on them. Oh sure, it works for the big names like Balenciaga and whatnot, but clearly my humdrum tastes are not the target audience here.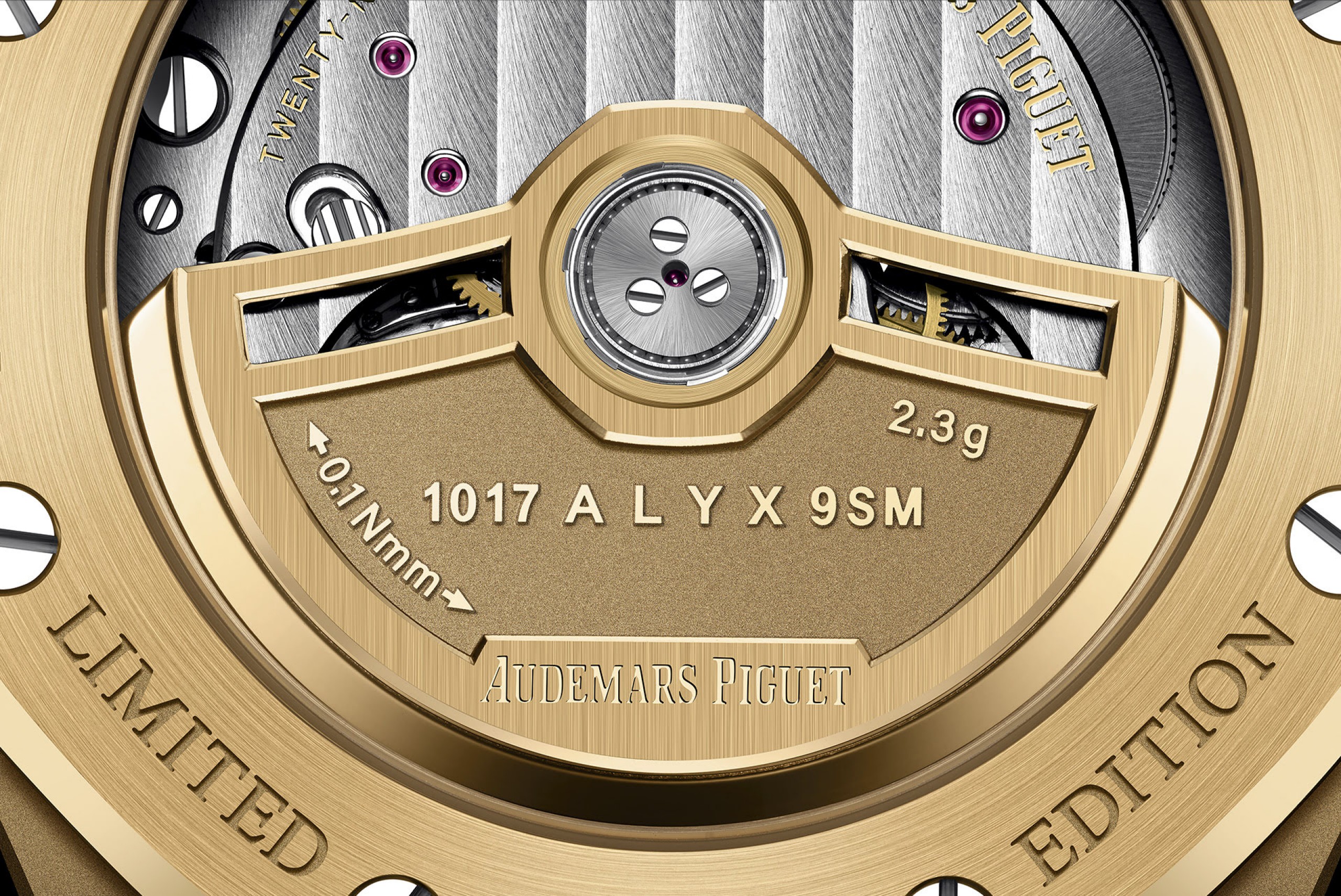 To "revolutionise" the Royal Oak collection, the design has been stripped back to its bare minimum. No grande or mega tapisserie here, in fact, there's hardly anything here, you don't even get any markers. You do get the Audemars Piguet and 1017 ALYX 9SM logos, and a date window on the Offshore models which honestly makes things really imbalanced. I could be harsh and say something like "at least the fakes can easily copy these ones". So, there.
The first of four models is a 37mm solid 18k yellow gold time-only watch with a matching bracelet. An automatically-wound calibre 5909 comes inside and has a power reserve of 60 hours. The price, before tax, of this one is CHF61,000. If that doesn't float your boat, there's a 41mm chronograph version which comes with the self-winding 4409 calibre complete with a column wheel, vertical clutch and flyback function. Before tax, this one costs CHF75,000.
If neither of those two are show-off enough for you then there are two versions of the 42mm Royal Oak Offshore chronograph available as well. They come in either 18k yellow gold or, for the real buyers, solid 18k white gold. This white gold one is the closest to a subtle choice as you can get with the Royal Oak Offshore, and I think it happens to look the best. They cost CHF92,500 before tax.
26240SA.OO.1320SA.01
There's also a two-tone version of the Royal Oak Chronograph 41mm which is unique and being auctioned in Tokyo to raise funds for disadvantaged children. Of course, the cause comes first and it's noble indeed, but I can't help feeling a little cheated as this is the best looking one and there's only ever going to be one made.