It's not easy being Bell & Ross, you know. They walk a fine line between making outright dressy watches for regular folks like you and I, to the most extreme and sometimes downright bizarre wristwatches for the ultimate professionals. Bell & Ross sports watches sure can take a beating and live. But now it seems the company is intent on fusing the two designs to make what I call a 'Smart Casual Sports Watch'. I've used this term in my writing in the past, I've even made a Top 5 list about smart casual sports watches. They're also one of my favourite genres, so this should be an interesting one.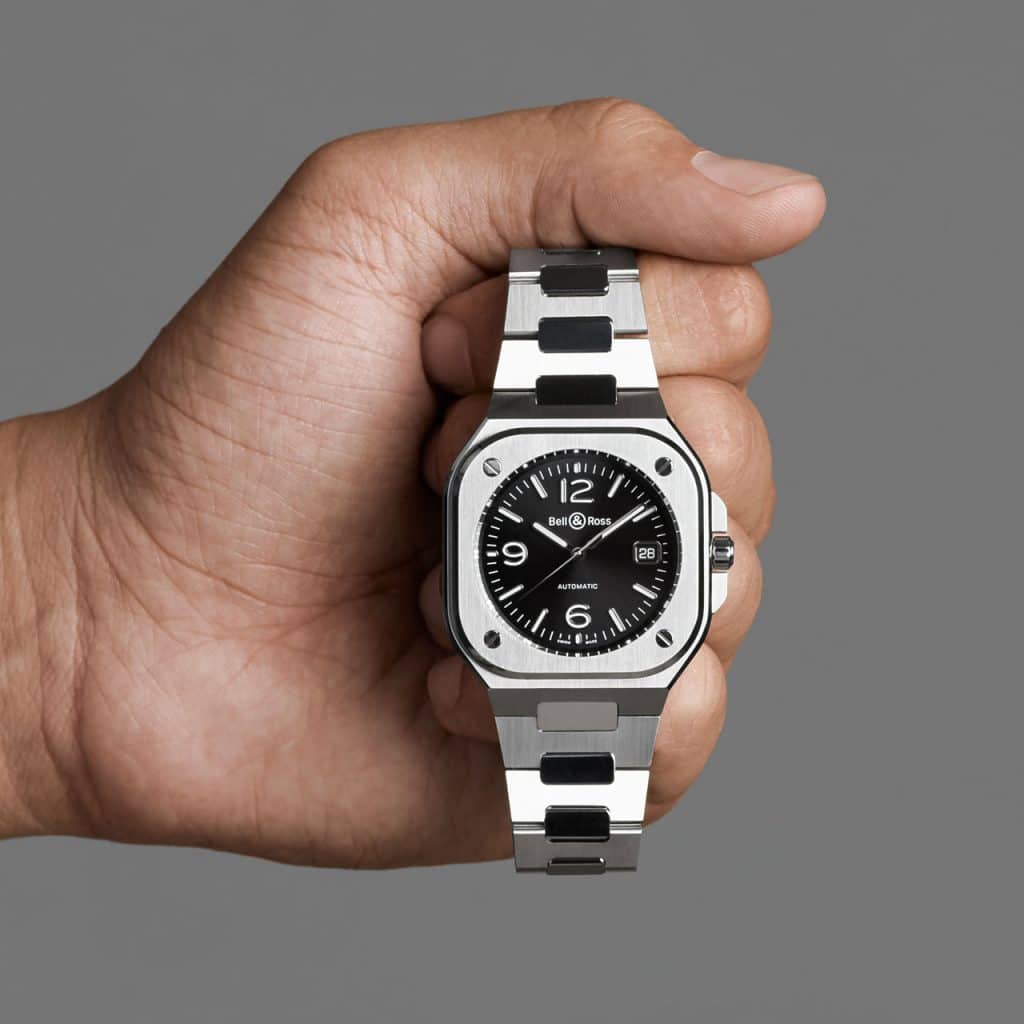 It's obvious the designers here have tried to keep the fans of both their dressy and sporty watches happy here. Despite being quite subtle compared to some of their watches, the hallmarks of a Bell & Ross are still there. Each corner of the front plate has a screw ceremoniously placed, and looking at the case from an angle there are loads of layers to it with polished chamfers. Although it doesn't seem disproportionate, I will comment that the dial appears quite small, and this watch is 40mm in diameter. So, with three or four millimetres taken up by bezel and case, it might seem a little small (though I haven't yet tried it on the wrist, I invite Bell & Ross to get in touch).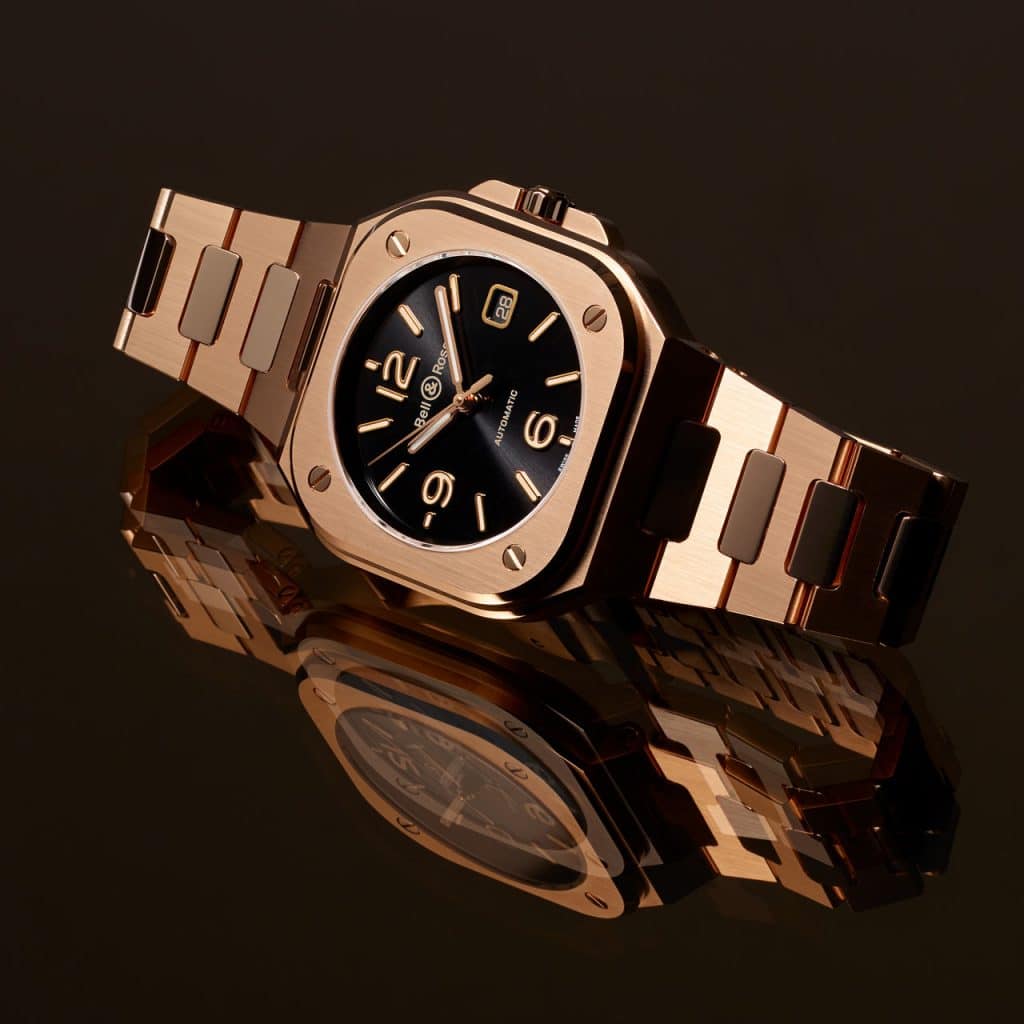 One thing I do like is the combination of satin brushing and polishing. It makes for an excellent play on light. My top pick in my Top 5 Smart Casual Sports Watches was the Seamaster Aqua Terra, and one of the things I like best about it is how it plays with the light thanks to various polished surfaces, I think this would have a similar effect. The only thing that throws me a little is the bracelet, I like where they are going with this, but it does look nearly identical to that of Patek Philippe's Nautilus. Whether it's as comfortable and, er, lightweight as the Nautilus' bracelet also remains to be seen.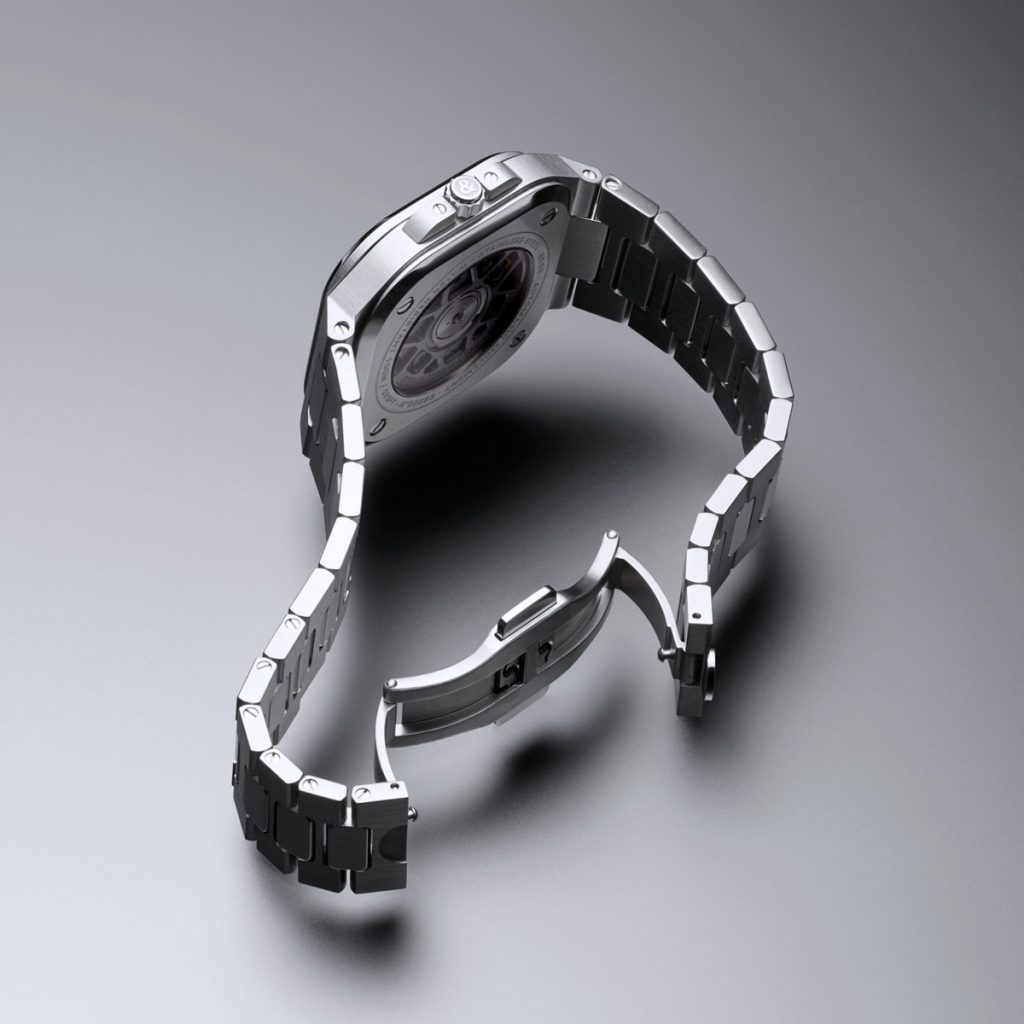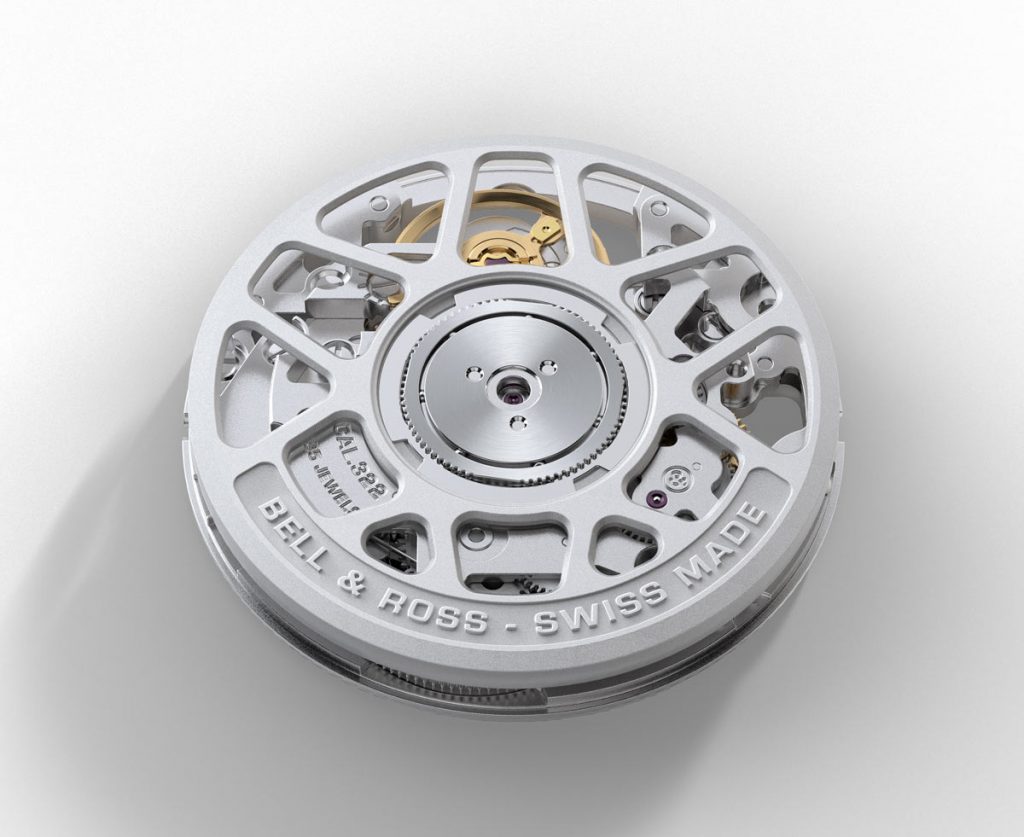 Inside the watches is the BR.CAL.321, which is based on a Sellita SW-300 movement with 25 jewels, a 42-hour power reserve and a 4Hz beat rate. There are five references, each with two variants: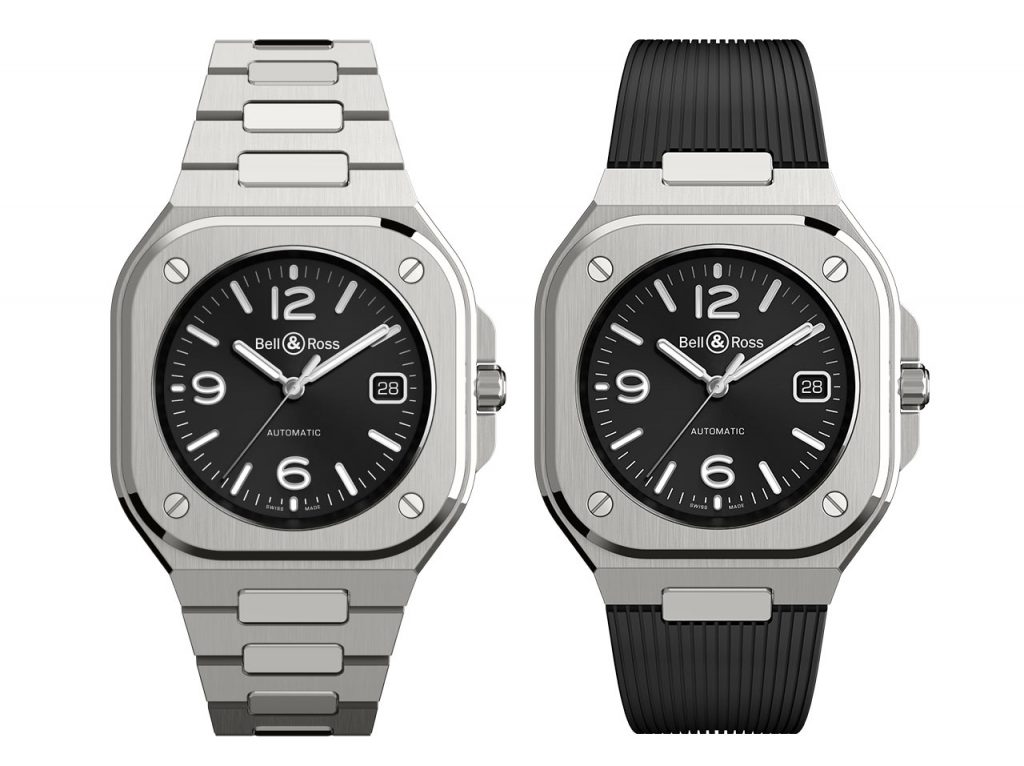 BR05A-BL-ST is the black dial watch and comes with either a steel bracelet or a black rubber strap.
BR05A-GR-ST denotes the grey dial with a dark grey rubber strap or bracelet.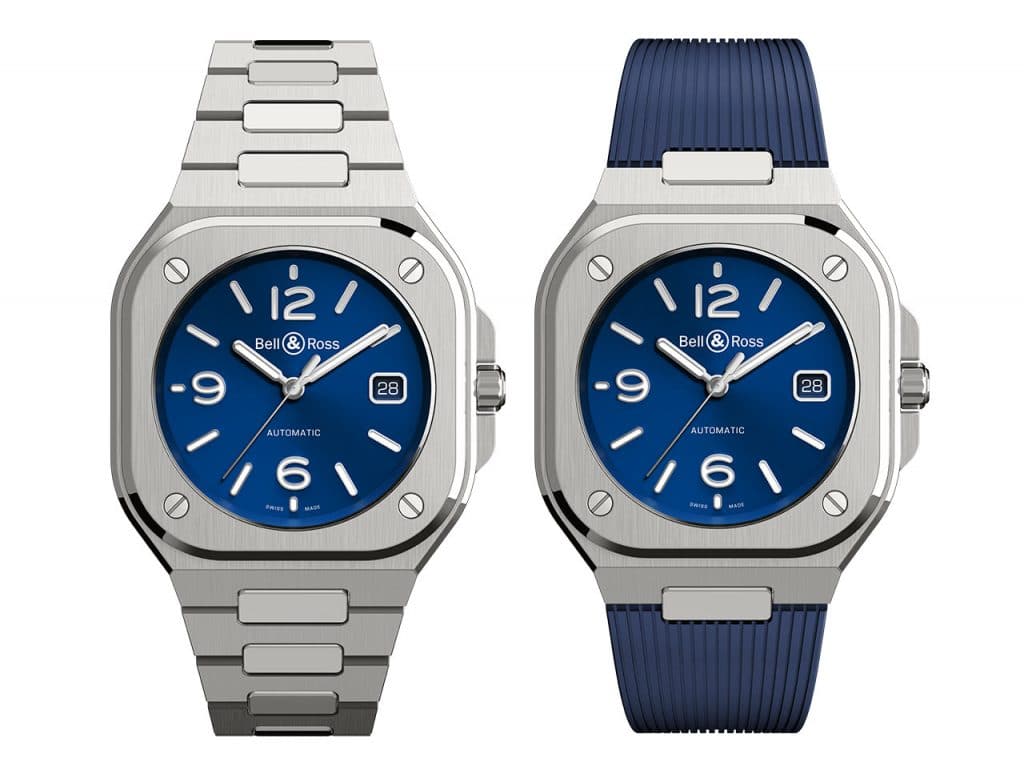 BR05A-BLU-ST watches have a blue dial with either the bracelet or a blue rubber strap.
All of these watches will cost $4400 OR $4900 depending on whether you have the strap or the bracelet.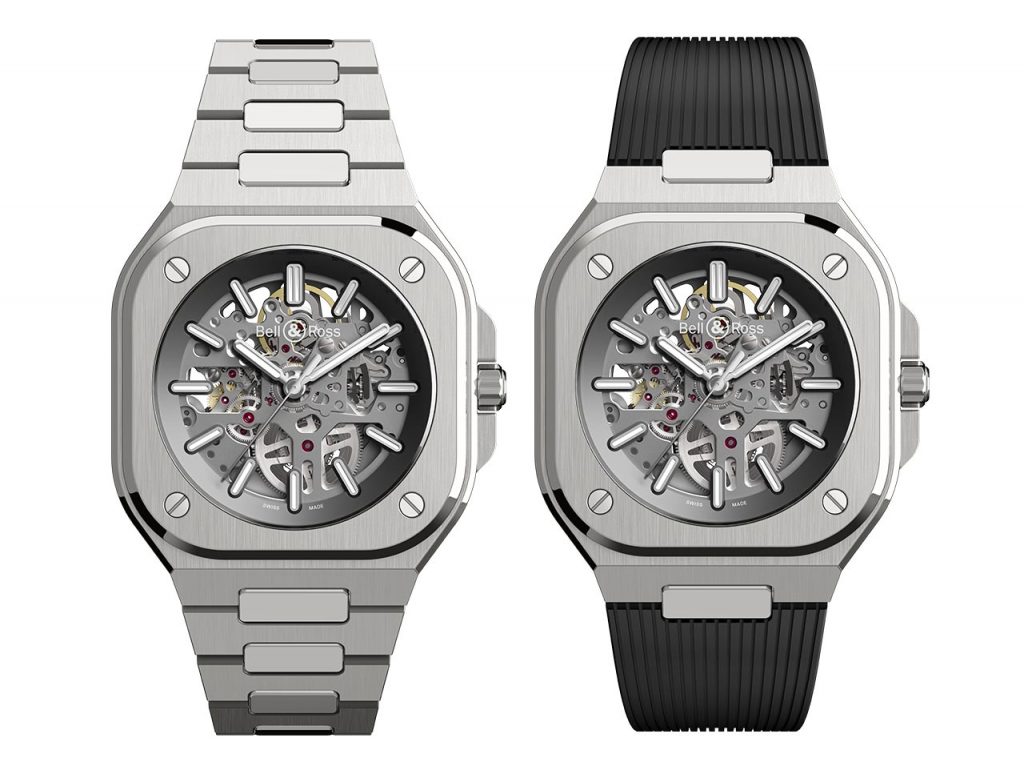 BR05A-GR-SK is the reference for the watches with skeleton dials. These are designed to really attract the eye and offer something a little more out there than the standard watches. The price for these will be either $5900 or $6400. These are limited to 500 pieces between them.
The final version is a baller solid 18K rose gold offering which will cost either $21,500 or $32,500, depending on the strap or bracelet model.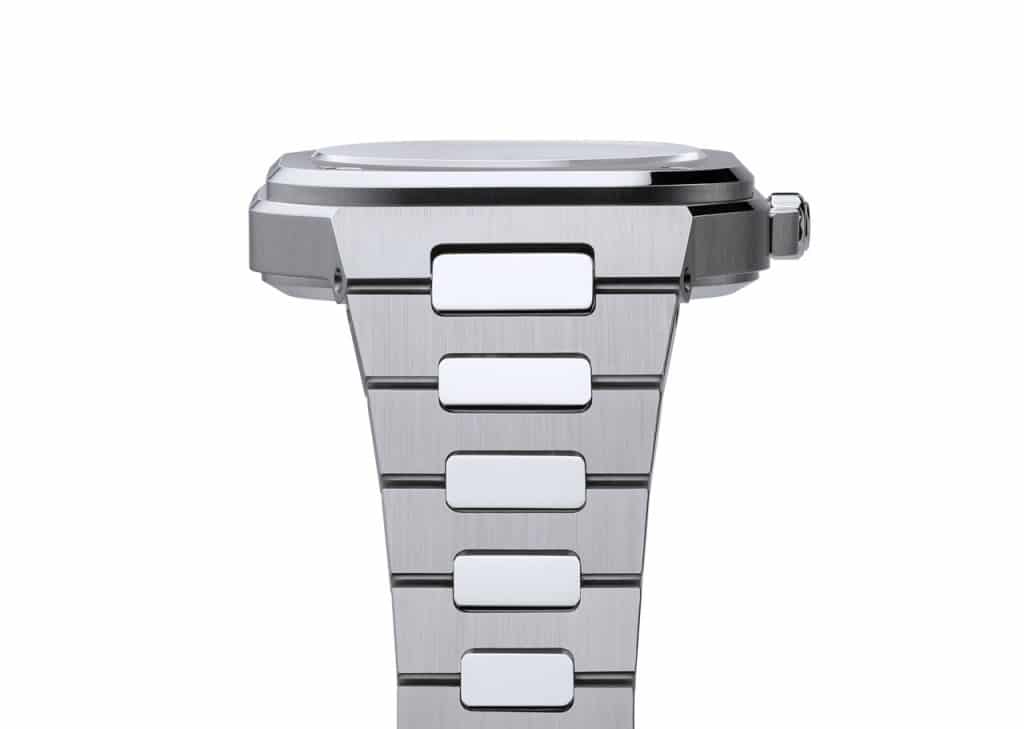 I like where this is going for Bell & Ross, and I'm curious about what can happen next. I think I'll need to test drive one of these to make my mind up, but I like what I have seen so far.