Cartier has a rich history of timepieces with timeless prestige to lean back on if they really want to razzle and dazzle the watch community. But Cartier can also dazzle us with their novelty pieces. This Masse Mystérieux is the place to be for such an endeavor. The watch is based on Cartier's historical "mystery clock" series of watches; this particular model is based on "Model A". The Model A was also Cartier's inaugural Mystery Clock that first made its appearance in 1912 under the same name. It may not be a well-known fact in the world of horology that it was an actual magician who devised the magical mystery clock in the mid-nineteenth century.
The watch is so 'mysterious' that half of the dial is not even visible, that's some Houdini level hocus pocus going on in it and it's quite hard to understand how all of these intricate mechanisms inside the watch really work. On top of that, the visible part of the dial can actually rotate in both directions due to a rotor that allows it. The remaining half of the dial has free reign on the available area, while the hands are mounted to a pair of glass discs.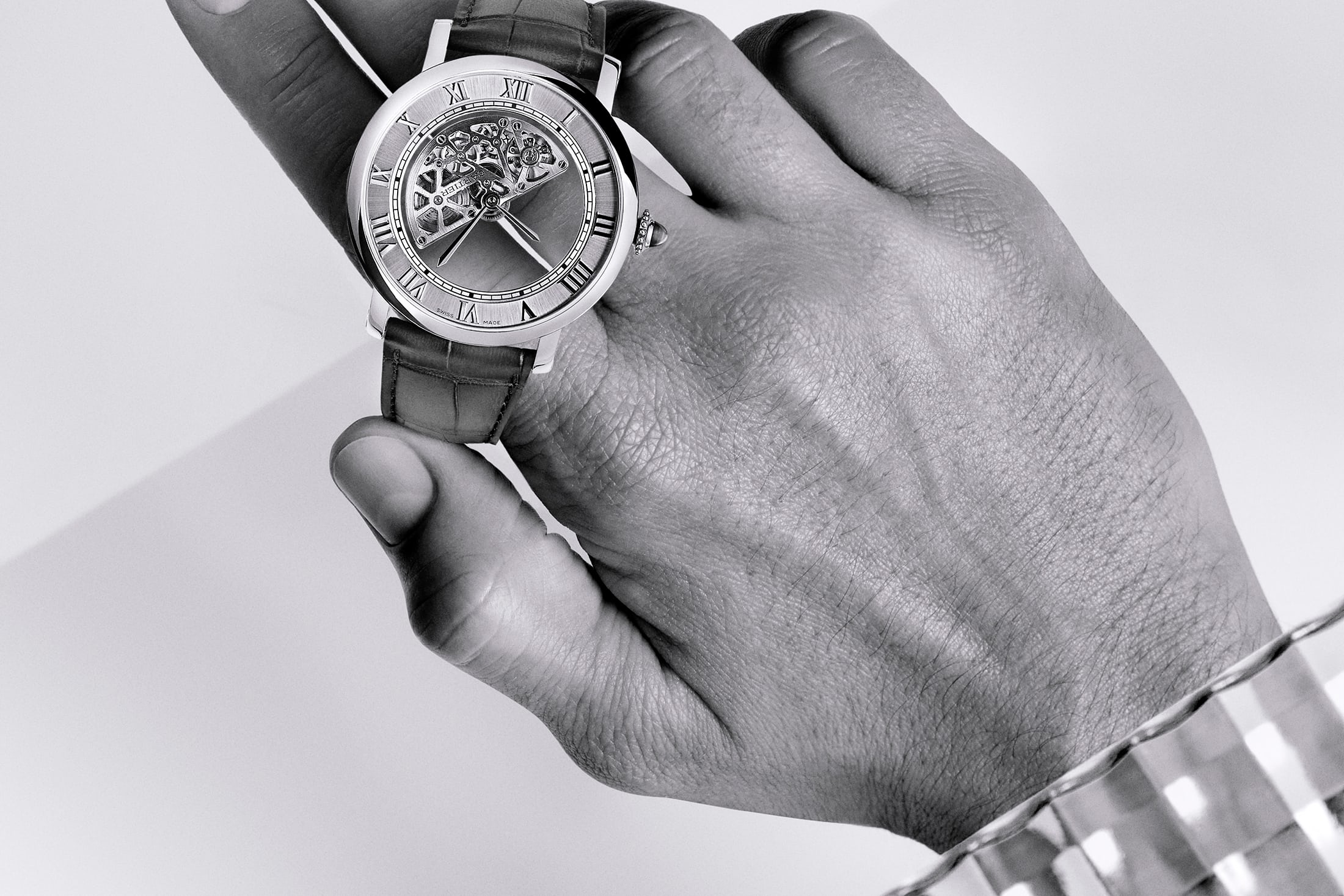 Now onto some technicalities. First of all, it is quite mind-boggling to see that the crown functions well as it usually does in a wristwatch in spite of being seemingly disconnected from the movement. The cherry on top is that Cartier has now somehow succeeded in enclosing a whole watch movement within its own automated winding rotor. Candidly speaking, I'm still not sure how the crown drives the hands or even if something as complicated like this was even possible. No wonder it took Cartier almost eight years to pull this off.
The whole mechanical contraption is enclosed within a 43.5mm x 12.64mm case made of 95% pure platinum and the movement is Cartier calibre 9801 MC, a product of eight years of research. The price of Masse Mystérieux is set at €250,000 and there will also be a baguette set where the full diamond set variants with a platinum bracelet are priced at €565,000 and €1,200,000, respectively, in limited editions of ten pieces.
Visit Cartier here.