Houtman is a watch brand based in Perth, Australia, and the company was founded in 2019 by Jason Liddell, a watch enthusiast with a passion for design and craftsmanship. Houtman watches are made using high-quality materials and components, designed to be stylish and functional. The young Australian watch brand has quickly made a name for itself with its stylish and affordable timepieces. The Murchison Series is Houtman's flagship collection of watches and for good reason. These watches are packed with features and offer excellent value for money.
This exquisite series features four distinct models, each boasting its own unique characteristics and design elements. Crafted with meticulous attention to detail, these watches are not only visually stunning but also remarkably comfortable to wear.
One of the defining features of the Houtman Murchison watches is their beautifully polished and brushed case, constructed from 316 marine-grade stainless steel, a high-grade material that is both durable and resistant to corrosion. The circular brushed bezel surface and mirror polish concave bezel sides add a touch of sophistication, while the brushed case with a polished chamfer on the lugs exudes elegance. The inclusion of drilled lugs not only enhances the vintage aesthetic but also allows for easy strap changes, catering to the individual style preferences of the wearer. The case measures 40mm in diameter, which is a good size for most wrists.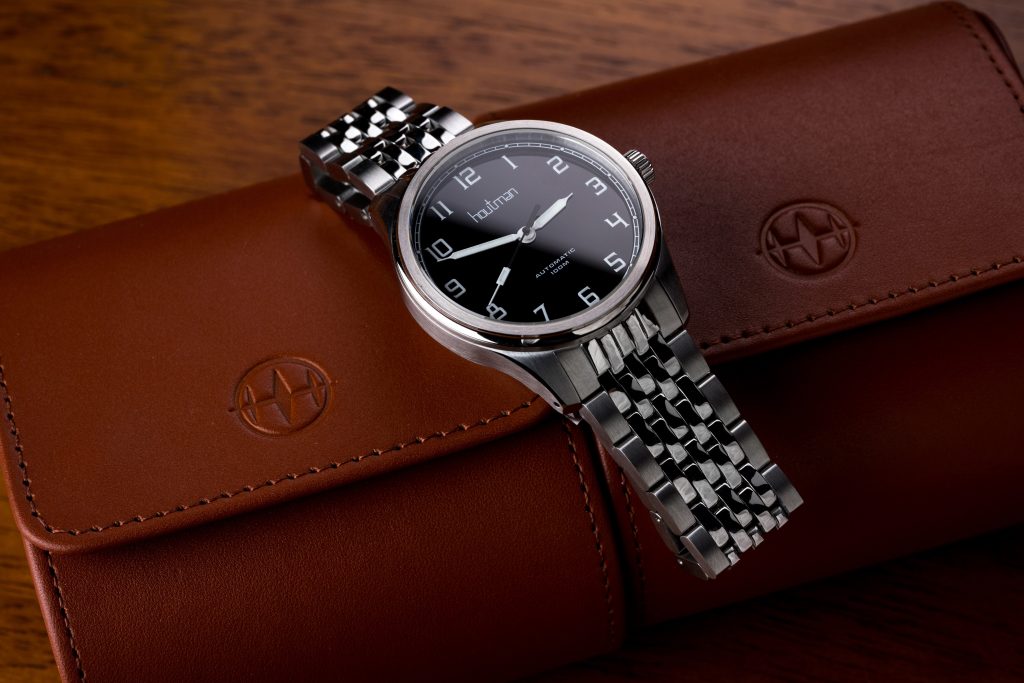 In terms of the dial, each watch in the collection showcases its own distinctive flair. The Murchison Aviator, for example, features a vintage aviation-inspired dial in a deep gloss black with high-contrast white numerals. On the other hand, the Murchison Burnt Earth sports a salmon gradient dial, complemented by contrasting matte black hands. For those seeking a mesmerizing display, the Murchison River Lume boasts a multi-layered monochromatic dial that comes alive at night with a stunning array of colors. Lastly, the Murchison Sport presents bold markers and triangular baton hands that contrast against a sunray dial in anthracite gray. The inclusion of an anti-reflective treated sapphire crystal protects the dial from scratches while providing crystal-clear visibility.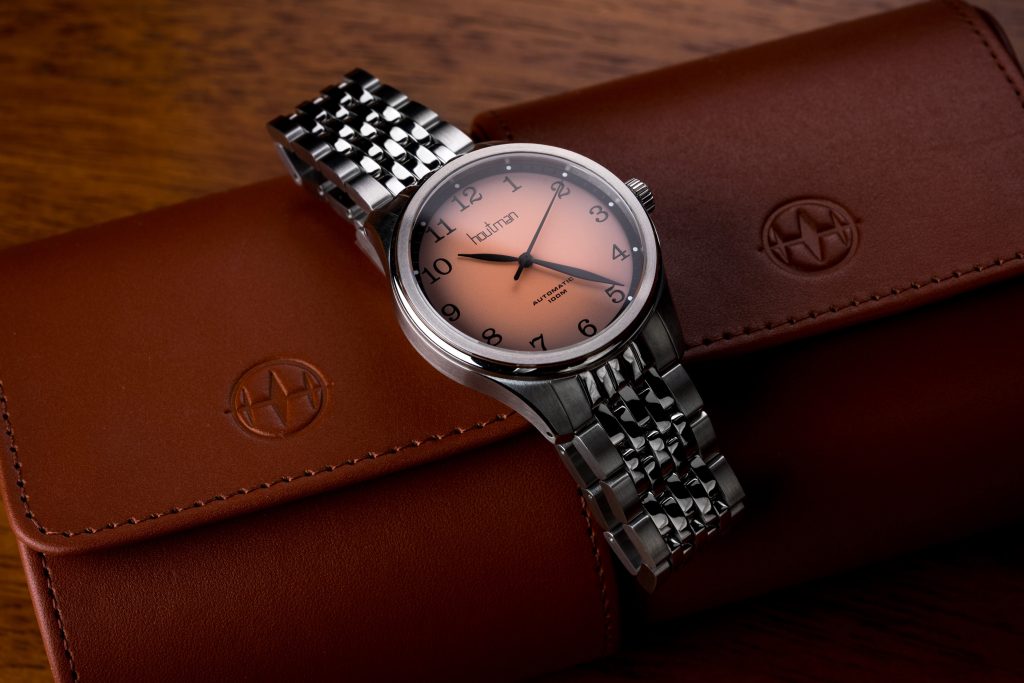 Under the hood, the Houtman Murchison watches are fitted with a reliable Swiss-made Sellita automatic movement. This ensures accurate timekeeping and guarantees exceptional performance.
In addition to their exceptional craftsmanship, the Houtman Murchison watches offer versatility in terms of straps and bracelets. Each watch comes with 1 x genuine leather watch strap and 1 x suede watch strap, allowing the wearer to switch up their style effortlessly. Furthermore, an optional solid stainless steel bracelet with a brushed outer and polished inner is available for those who prefer a more refined and contemporary look. Each watch also comes with a top-grain leather watch case to protect your timepiece when not in use.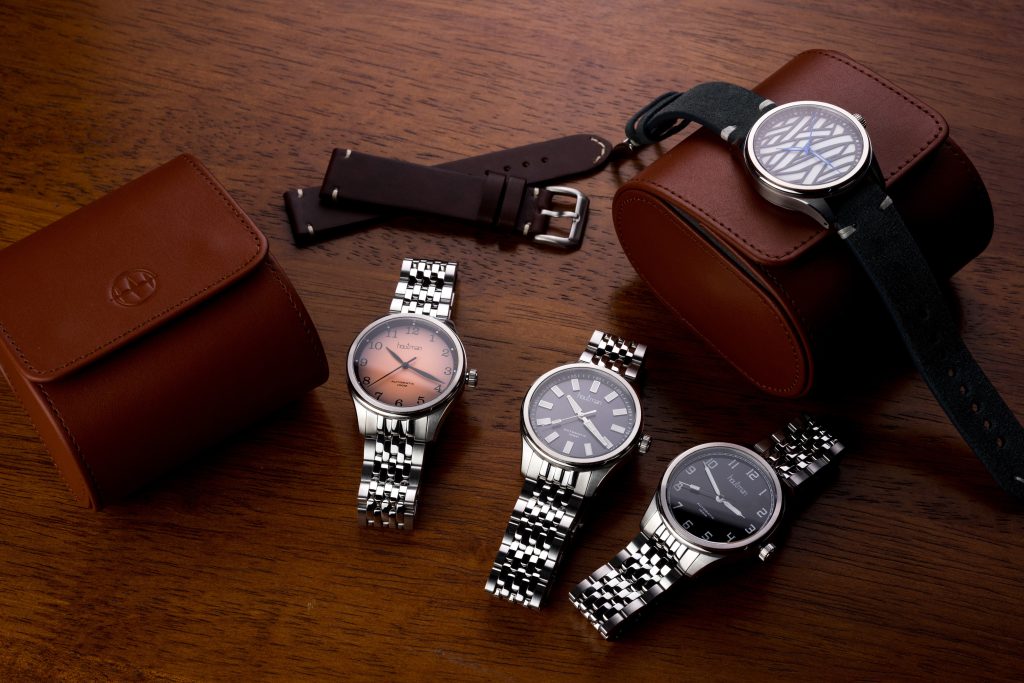 Priced at AUD $675 (about $450 USD), the Houtman Murchison Collection is positioned as a premium offering and it's evident that the Houtman Murchison Collection stands as a testament to the artistry and dedication put into crafting each timepiece.