The moon phase complication is known in horology as a thing of beauty and perhaps romance so it is just fitting to put in a serene and realistic moon over the negative space that usually characterizes Jaquet Droz's minimalistic Grande Seconde collection. Technically speaking, this collection has been the canvas for various iterations and complications from the brand but this time more styles as well as size options are made available.
The moon phase often gets discretely tucked into a tiny sub-dial but on this watch it gets more accentuated. The grande seconds sub-dial is integrated while incorporating a date display indicated by the red-tipped hand. To me Jaquet Droz has incorporated the moon phase display in an obvious yet subtle way.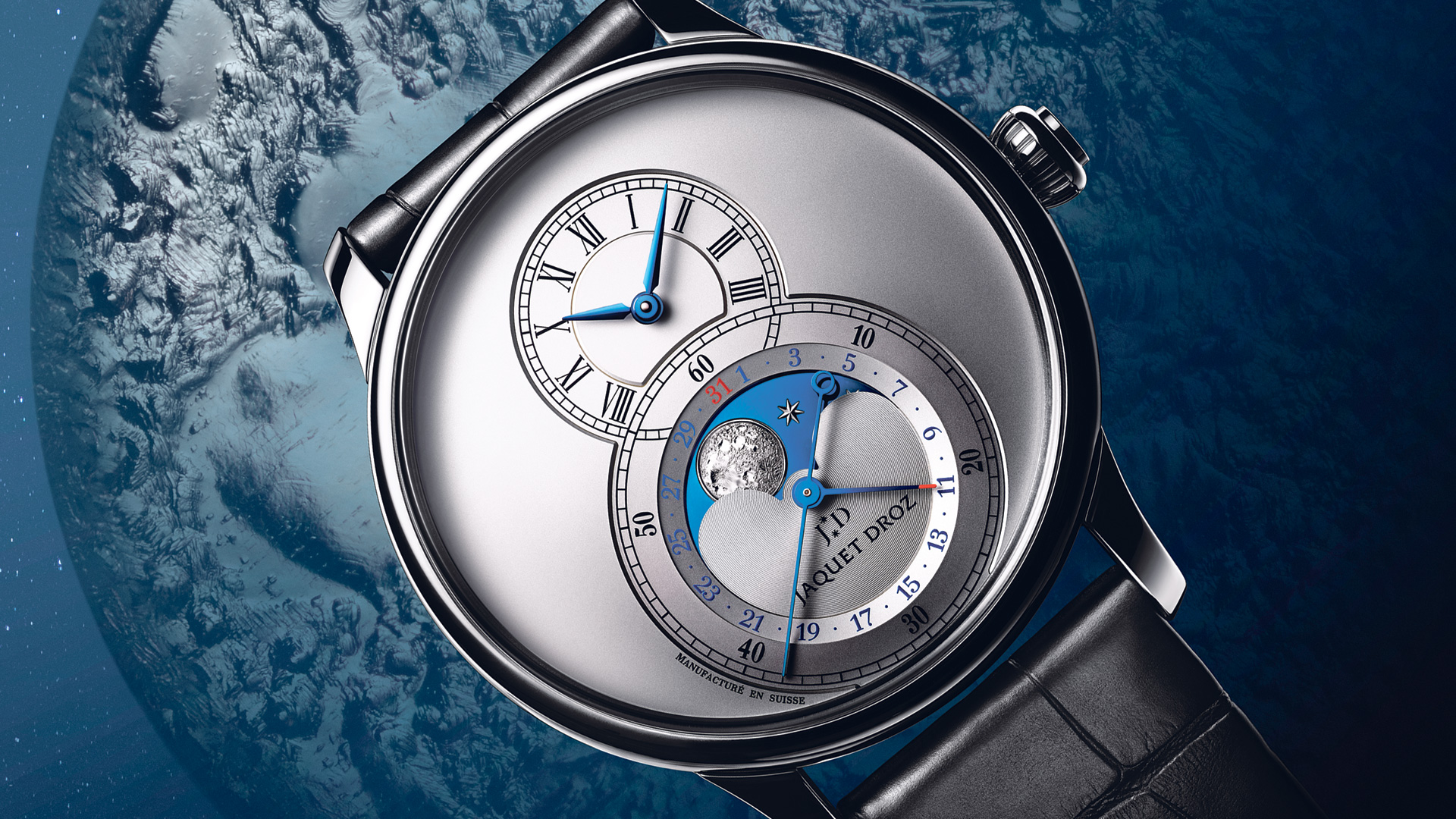 The Jaquet Droz Grande Seconde Moon collection for 2018 welcomes 2 models featuring a similar design in white gold with a white Grand Feu enamel dial in 43mm and a 39mm version in steel with an opaline dial. The watches are conservative in size but the thin bezel allows for a more prominent dial at 43mm case. Moreover, other dark-dialed versions are also available: one in red gold with a black Grand Feu enamel dial at 43mm, and one in steel at 39mm with a diamond-set bezel and aventurine for the dial and moon phase disc. All watches wear on either blue or brown leather straps.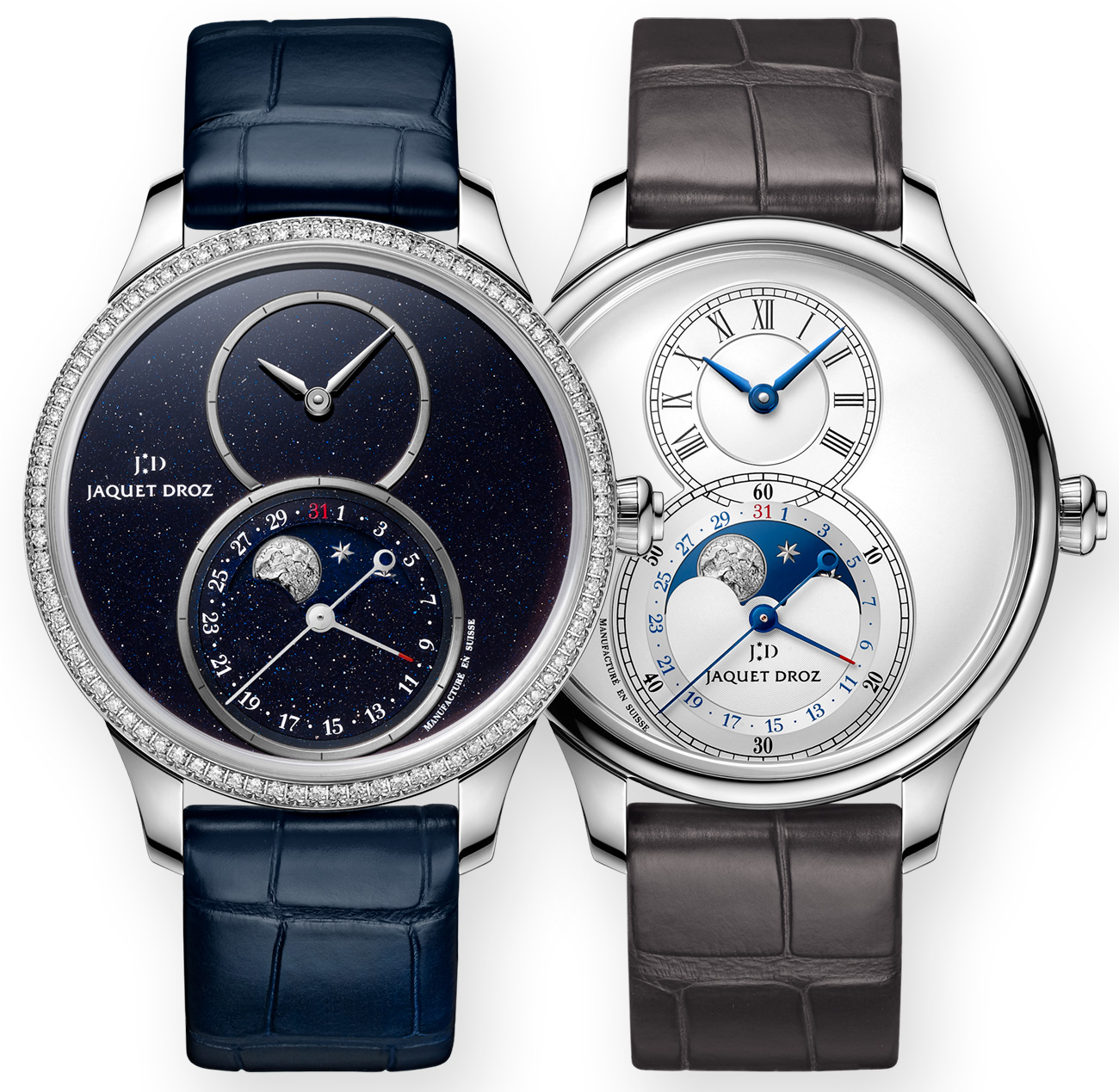 The smaller 39mm versions looks relatively the same as the 43mm thanks to the space shaved off the dial's perimeter. I'd choose the 39mm because of this detail and the added bonus of comfortable wear.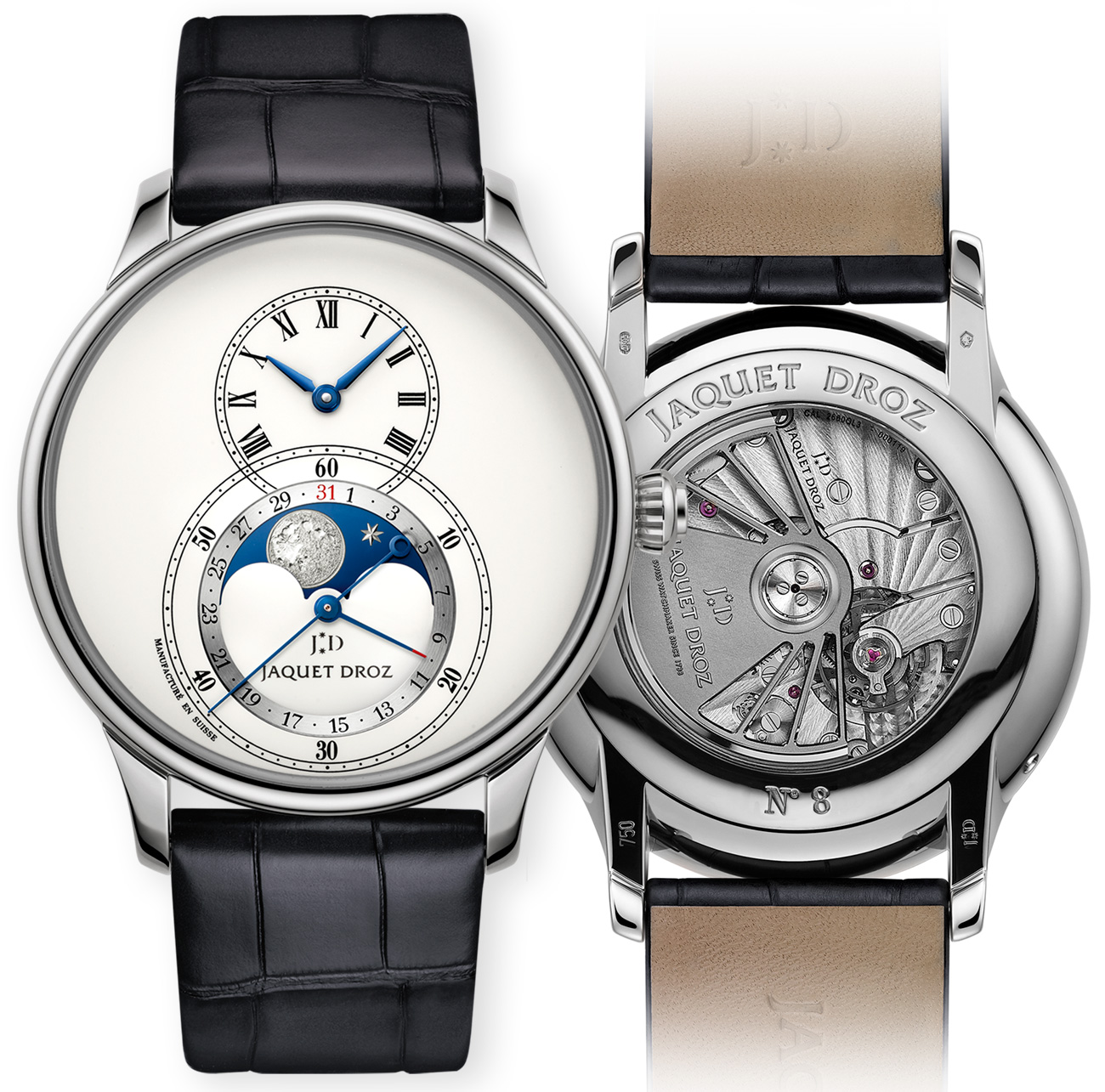 Powering the watch that's visible through the caseback is Jaquet Droz 2660QL3 automatic movement featuring an off-centered radial finish showcased in 18k white gold rotor's design. The balance spring and pallet horns are also visible in close-up inspection which are made of silicon. Silicon parts give the watch several advantages such as wear-resistance and anti-magnetic properties. The movement operating at 4Hz yields 68 hours of power reserve via two barrels.
Both 43mm and 39mm models of the Grande Seconde Moon use the same 2660QL3 movement featuring the in-house mechanism for the moon phase. The Jaquet Droz Grande Seconde Moon's moon phase display only needs adjusting for one day every 122 years which is more than what one person can ask for. This is achieved by the brand's high-precision wheel with 135 teeth to accurately reflect the moon's cycle of precisely 29 days, 12 hours, 44 minutes, and 2.8 seconds. On the contrary, the traditional wheel has only 59 teeth. The 122-year moon phase is adjusted via a discreet corrector on the side of the case at 8 o'clock.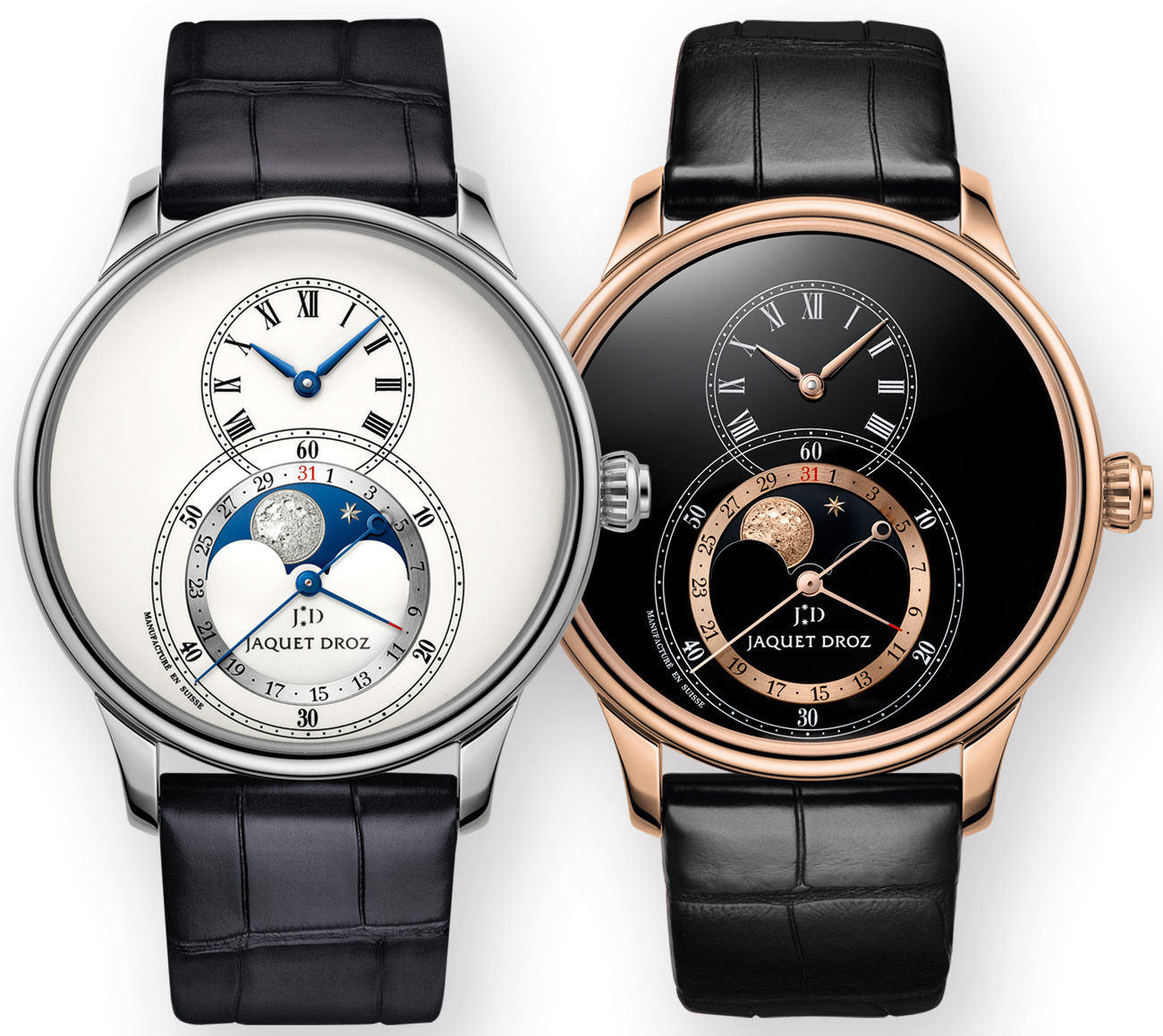 The 43mm models with black (18k red gold case, reference J007533201) or white (18k white gold case, reference J007534200) enamel dials are priced at $28,900 while the 39mm Jaquet Droz Grande Seconde Moon with a steel case, aventurine dial, and diamond-set bezel (reference J007510270) are priced at $24,200. Visit Jaquet Droz here.