In this Top 5, I'm looking at one of the grandest establishments of all time, a company which has withstood the tests of time whether that's conflict or the quartz crisis. Put simply, it's the oldest continually operating watch company on the planet, and it is Vacheron Constantin of course. Vacheron has an excellent history of great watches, so choosing our Top 5 was tricky; thus we've eliminated a few pieces such as the Reference 57260 (the world's most complicated watch) and the Les Cabinotiers Celestia Astronomical Grand Complication 3600, which are near enough impossible to get a hold of. Some of these watches are more pricey than others, but they're all fantastic. Here are our Top 5.
5. FiftySix Ref. 4600E/000A-B442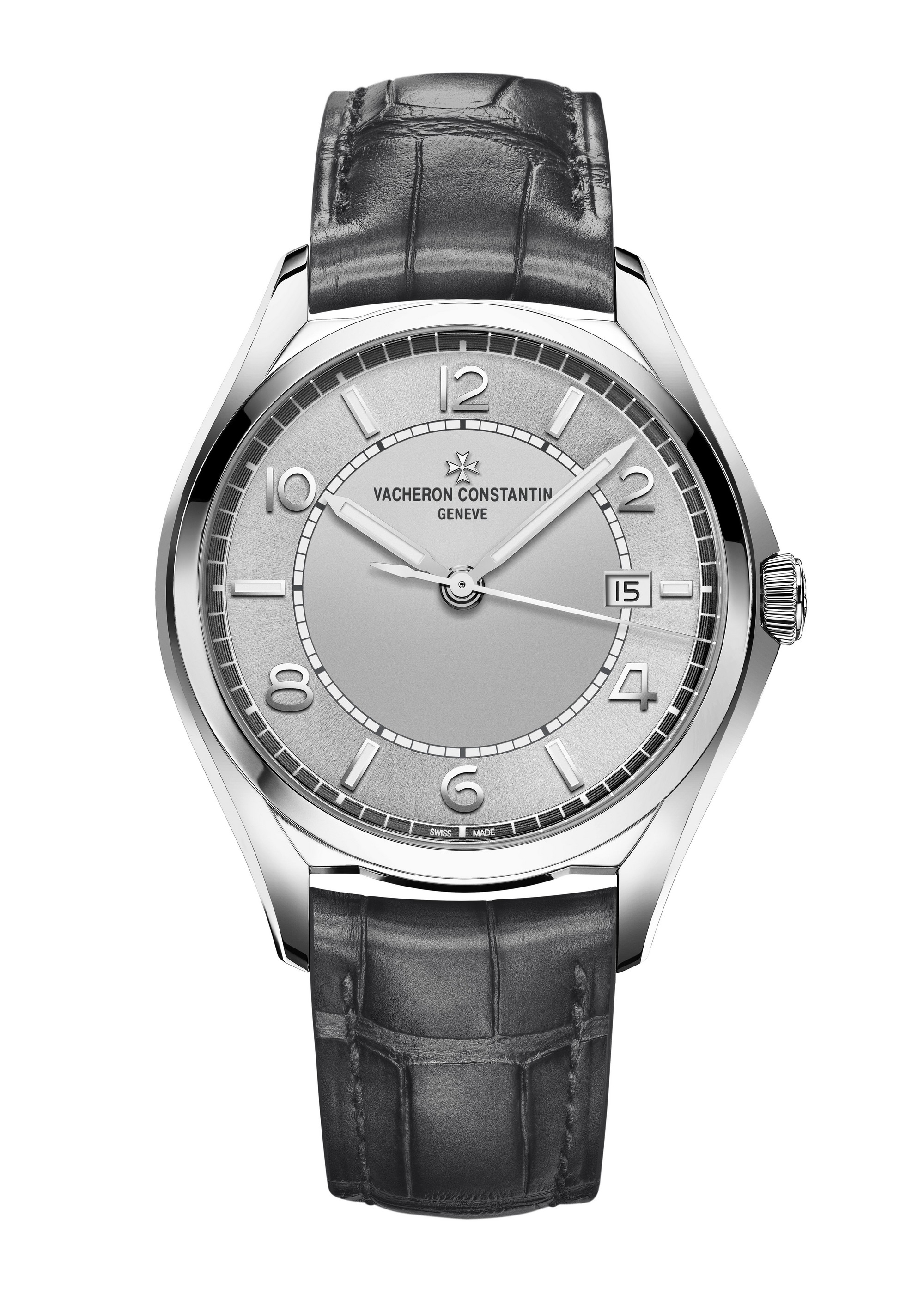 I wanted to put this one on the list for a couple of reasons. The first one is that it's gorgeous, that part's quite obvious though. It's the second part that's more interesting to me: it's the first Vacheron Constantin model I've seen where affordability is the key. For years the simplest Overseas was one of the cheapest models you could get, but with the new FiftySix that went to a whole other level. Gone is the stuffiness (and priciness) associated with the Poinçon de Genève, you still get a beautiful calibre anyway. This is also a good sign that the big names are starting to take notice in those who are watch enthusiasts which are different to watch collectors (enthusiasts mostly love them for their art and mechanics but can't always afford watches of this calibre, whereas collectors tend to see the dollar value first). It also puts Vacheron in the price area of Richemont sister brand Jaeger-LeCoultre.
4. Patrimony Ultra-Thin Calibre 1731 Ref. 30110/000R-9793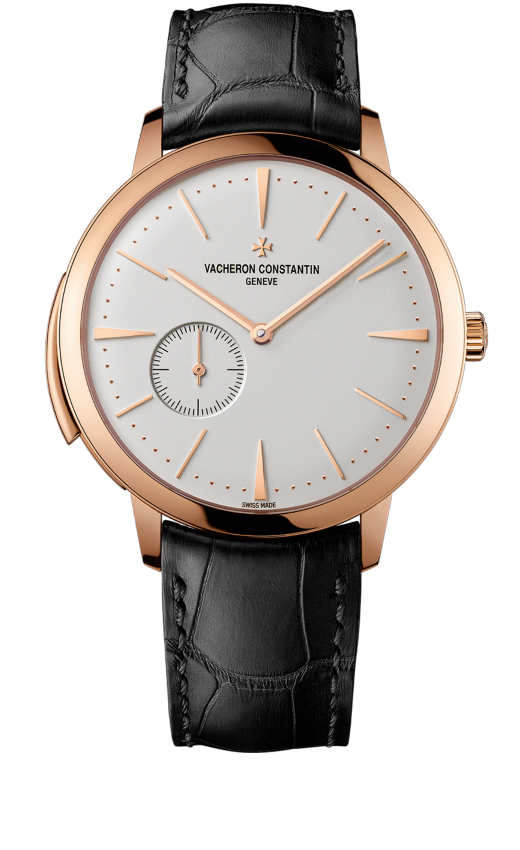 Pure horological dynamite is just one of the terms I've heard used for this watch, and it indeed is dynamite. It's one of the thinnest minute repeater watches around, it's got the name on the dial that people love, it's got the historical pedigree collectors want, and it's traditional. Compared to other brands which may make thinner watches, the Vacheron outclasses them with the easygoing design. It passes itself off as effortless on the dial side, it's only when you spot the slider for the repeater and flip the watch over to see the caseback do you realise this is a whole other level of horology. Like most Vacheron Constantin watches these days, this one features a movement which has been awarded the Poinçon de Genève, the Geneva Seal, which means that it's passed a super stringent set of criteria governing everything from accuracy to finishing standards. Throwing in that extra minute repeater, the mechanisms of which must also be decorated to the same degree, and then making it all very thin is a considerable task, something only a name like Vacheron could complete.
3. Overseas World Time Ref. 7700V/110A-B172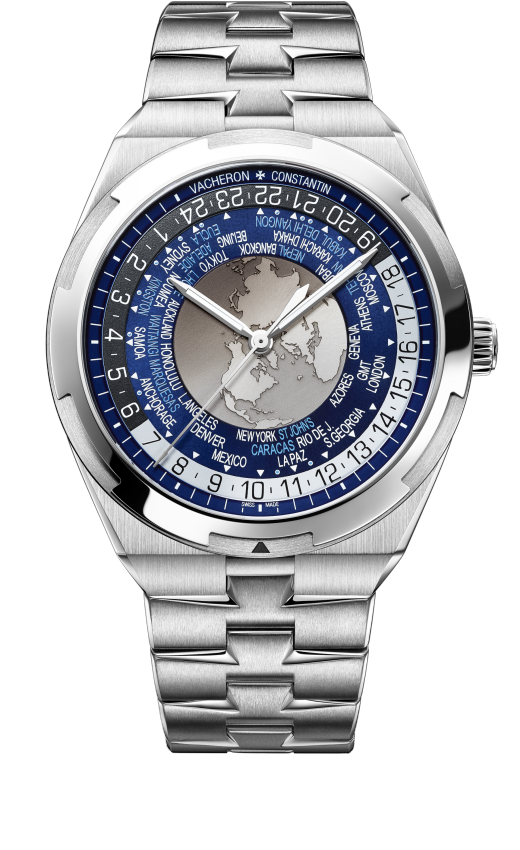 I've had the pleasure of trying on the new Overseas collection, and I've learned from it a few things. The most important point that I've learned is that proportion is everything, and because watches are three dimensional, it gets a bit tricky. For example, on my wrist, the simple three handed Overseas is too small at 41mm (despite my daily being around that size too), it's also too light. It's only when we get to the 43mm bruiser, the world time, do things start going my way. The bracelet on this is phenomenal, it's precisely what I'd look for, not lightweight or dainty like a Nautilus bracelet, but solid feeling with finesse, my biggest grievance with the Royal Oak's bracelet is that the precise edges feel sharp on my wrist. This doesn't have that. It's also got a display for 36 time zones, which is the 24-hour ones plus the 30 minute sub-timezones that cities on large continents, such as Yangon in Burma. Sadly it's expensive but so worth it even just to try on in the boutique.
2. Triple Calendar Ref. 4241

Sure, it's not the newest or the most flashy Vacheron there is, it's not even from this century. But, the reason I particularly like this Vacheron is that it has a great mix of design. The teardrop lugs are a huge selling point for me, and anyone who has been given the gift of sight, those lugs are remarkable. The dial is clean and legible, and hopefully with patina if it's been looked after correctly. Finding these in an all original condition with original parts without excess damage can be tricky, but it's all part of the fun. Vintage watches can be a great market to get into and can give a collection some depth and meaning, having four burly Hublots can be balanced out by a couple of smart vintage watches from reputable experts and create conversation. I've met loads of watch nerds who love to obsess over their vintage watches, and they usually know exactly which reference is their favourite and are content to wait for one to come about. This one's a true connoisseur's watch.
1. Harmony Chronograph Cal. 3300 (260th Anniversary Edition)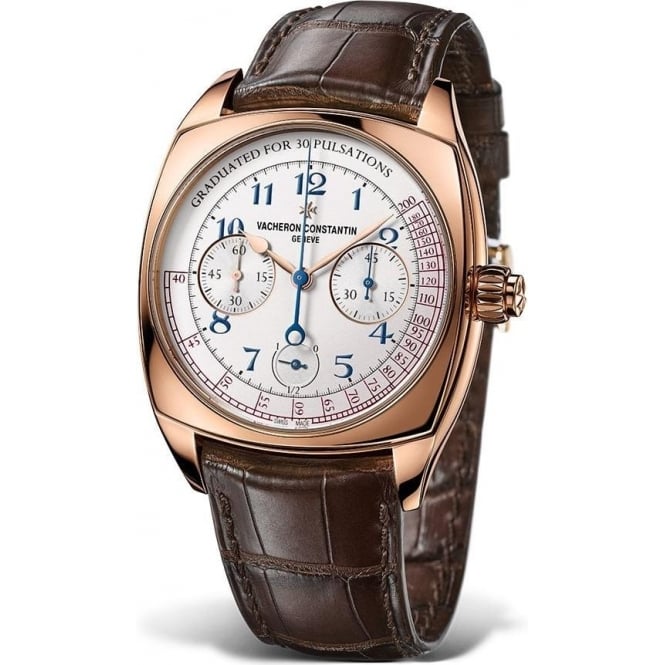 Back in 2015 when this was launched, it was Vacheron's ultimate answer to the Lange Dategoraph and Patek 5170. Before, it was those two duelling out to see who could make the best manually wound chronograph movement, but when Vacheron entered the Harmony, it became very much a three horse race, and Vacheron was winning. Technical details such as steel gears for the chronograph (to reduce wear) coupled with visual aesthetics from beautiful striping and an engraved golden bridge made gave this a lead over the other two. Not to mention, it's the only mono-pusher chronograph there, with the pusher even being located inside the crown. But, perhaps my favourite part of this was that it's limited to 260 pieces, to commemorate Vacheron's 260th anniversary in 2015. That means you have to work hard to find one these days, so when you eventually get there, the result should be very satisfying. Visit Vacheron Constantin here.