Kickstarter has given us plenty of quality at great value watches and for this article, we'll enjoy a very unique Japanese watch made with Damascus steel. Since this is a Kickstarter project you also get to enjoy cheap pricing albeit with the usual risks associated with crowdfunding. Anyway, judging from the press kit and talking to Mr. Masayuki Otsuka, the creator of Musha brand, I can safely say this watch is made with passion.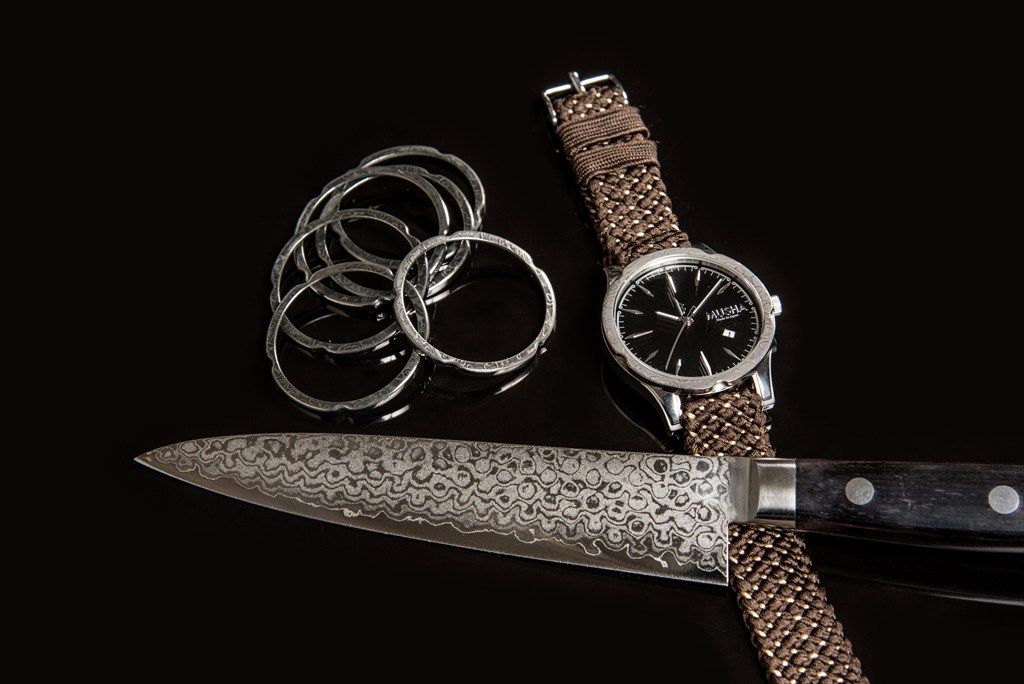 I've always been fascinated by samurai swords and seeing its qualities on a watch is pretty impressive. What is more impressive is the story of Masuyaki so if you have time, you can read his letter to Kickstarter backers, it is very inspiring.
Now to the watch, the Musha is made for both casual and formal with a 40mm x 9mm high-grade 316L steel case. The steel is oriented for laminated knives so there is a lot of attention given to it by Masayuki who stated that he polished each one after they went through the usual blade and knife manufacturing phases of machining and heat treating conducted by the specialists in Seki-City. The finish is indeed unique for each watch courtesy of the Damascus steel. As for the design, it is inspired by a 16th-century Japanese lord so it totally looks new for a westerner. The case has its own personality and I like its unassuming but tough attitude.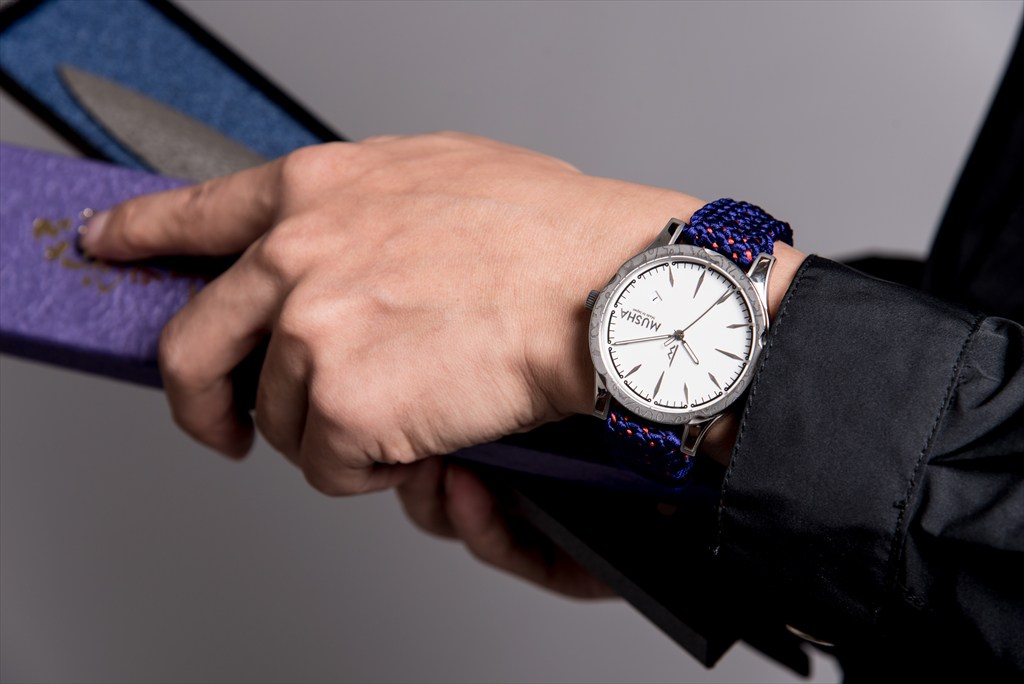 Moving on the dial, the legibility is quite superb. I like the sharp hands and the universal nature of the dial. Thankfully Masuyaki did not go full Asian on the dial since he wanted to give it a more universal look rather than an obvious Asian look. Although if you look at the seconds hand, you will notice its warped look – it is made that way because that is how samurai swords are designed. Honestly, though, it produces a one-off look in a pretty much cool dial so if you really can't live with it, it would be so easy to have a specialist make a quick modification.
Finally, Masuyaki chose an Epson Quartz to power the watch with a good 4 years of battery life. In the future, I hope the Musha brand gets to see a mechanical movement and a far better version of Damascus steel. With this pioneering version, he specifically said that one should take care of the case material as it may rust due to moisture or perspiration but with due care, the watch can outlive its buyer – tantamount to saying that it's a great value for your money.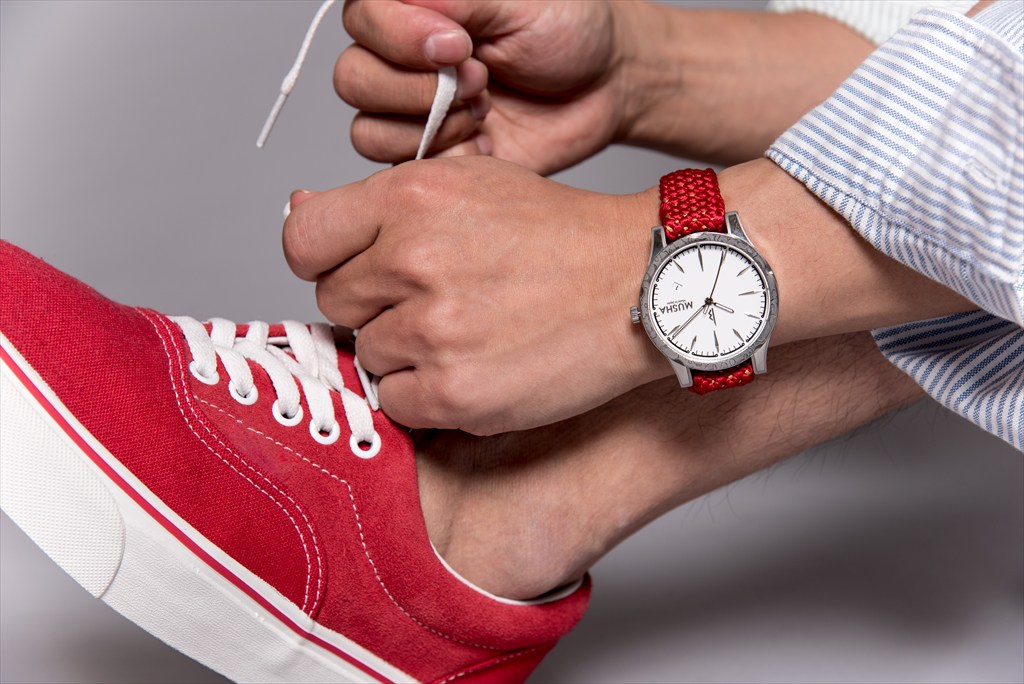 The Musha is a unique watch with luxurious looks and quality engineering. The sapphire glass gives peace of mind for daily use and the straps (galuchat leather or silk braid) look really cool and rare. The watch comes in different color combinations as well as the straps so check out Masuyaki's page and read the guy's letter to Kickstarter backers, it might just make your day.