Despite SIHH being over for a few months, it seems the creative folks at Vacheron Constantin can't get enough of making watches. Who can blame them? Vacheron Constantin has one of the longest and richest histories when it comes to the fine art of making timepieces, expecting them to take a break would be folly. This latest instalment in the lineup comes to the Patrimony collection, a range of watches which fuse classical watchmaking design with modern technique. The Patrimony consists of Vacheron Constantin's most elegant and restrained designs, and the new Perpetual Calendar Ultra Thin follows this ideal nicely.
The pink gold case is 41mm in diameter, so it's quite modern in terms of dimensions. The ultra-thin case is 8.96mm thick, and the movement itself is a remarkable 4.05mm thick. The watch features a warm colour of gold mixing with a cooling blue, to create a modern appearance which is sure to please. The dial layout follows the way of the Patrimony collection. It makes the complicated perpetual calendar beautifully simple. I particularly like the long, thin hands which remain attractively simple, the markets are simple as well, and there are no running seconds either.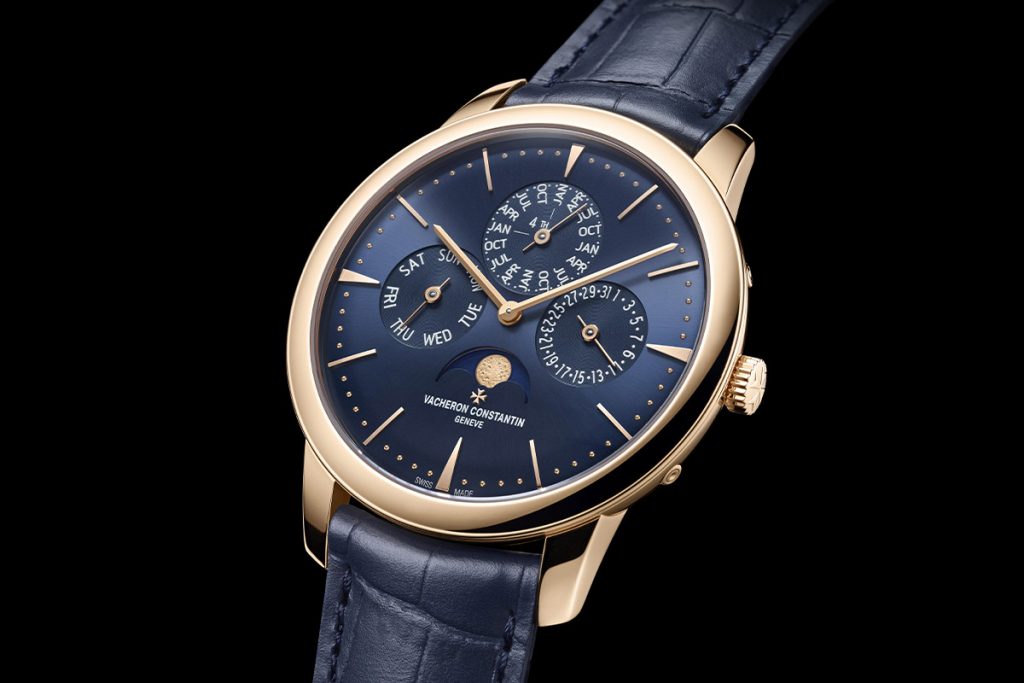 Split into three subdials, and the moonphase, the dial of this watch is minimalist to the max. At 12 O'clock is the month indicator, inside of which sits the leap year indicator. Unlike every other leap year display I've seen, this one doesn't tell you which year in the 4-year leap cycle you sit in, it only says you whether it's a leap year or not, but it still does it conventionally. Not a design feature that's common, but it makes for a different look when you get a closeup. The day of the week and date subdials are more of what we're used to, and there's no special tricks here, just clean design. The moonphase consists of champlevé enamel which requires a unique firing process to get the most out of it, as we see here.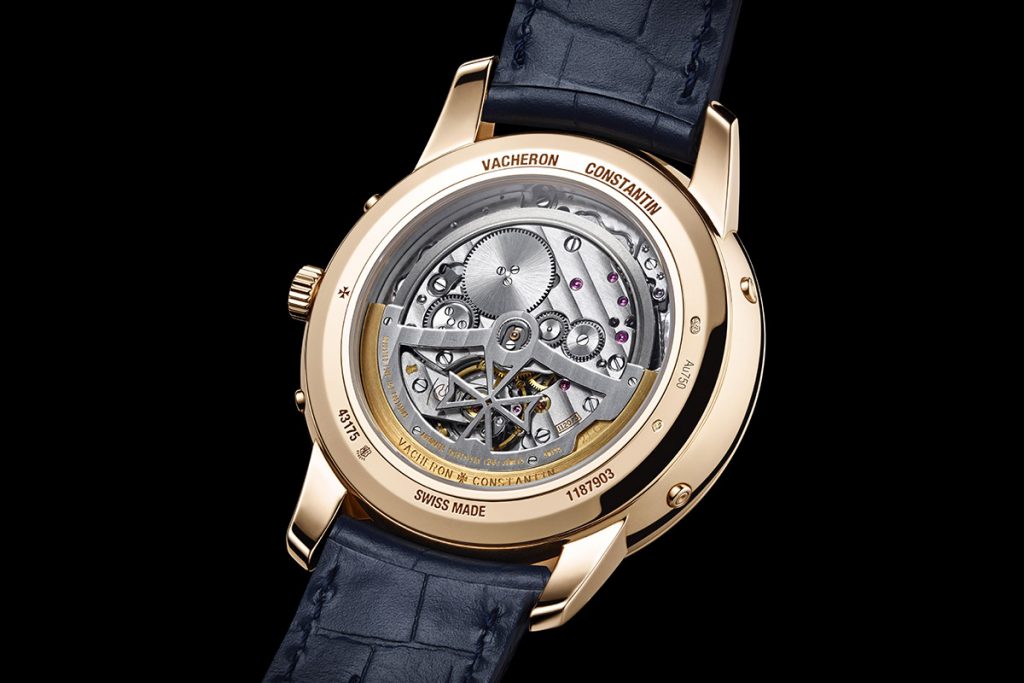 The movement inside the watch, the calibre 1120 QP, is a marvel of engineering. With a 2.75Hz oscillating rate, the power reserve of this watch is a regular 40 hours. Despite having the complicated perpetual calendar moonphase, the ultra-thin movement only consists of 276 components. The Geneva Seal movement also features an engraved and skeletonised rotor with the Maltese cross on it, Vacheron Constantin's logo. This watch joins the Patrimony collection with pride. It also costs $78,000 excluding tax, quite expensive pride.
Visit Vacheron Constantin here.