Crowdfunded projects come and go but if we look closer at the popular micro brand releases, we will see an unfathomable fashion aside from the fact that these people are here for funding purposes. It is quite not a mystery how these projects work, of course, you need to back it up so that they could get funding but in all its vague complexities and peculiar simplicity, Kickstarter/Indiegogo is just a springboard. What we should look for are the right people who are in it for the long haul, something like the new IndieGoGo project with their incredible timepiece known as the Constantine.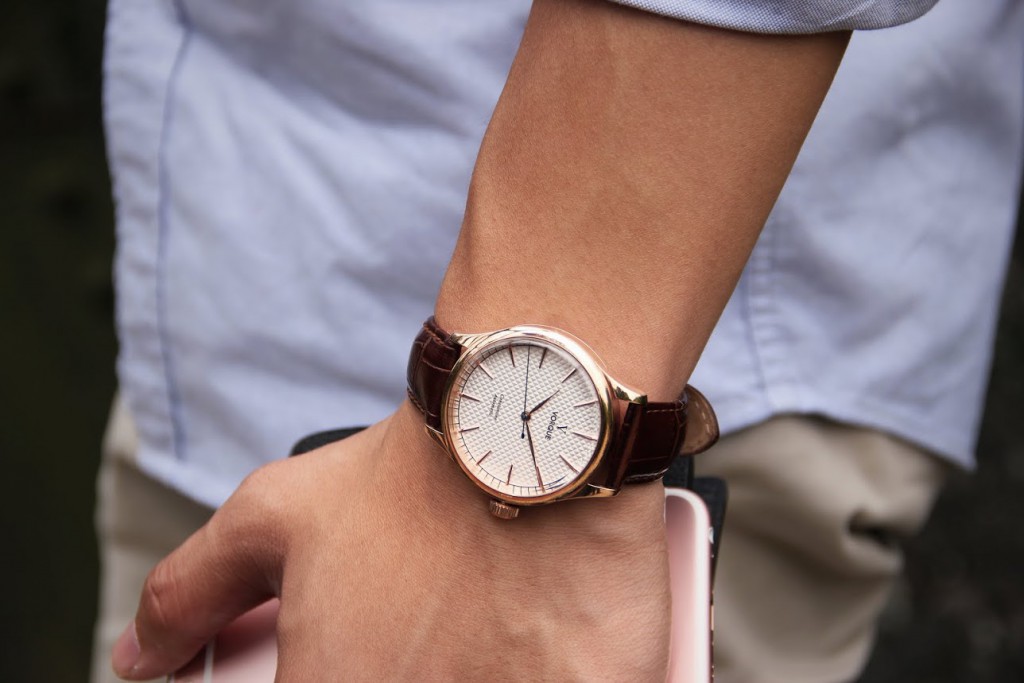 It is a very nice dress watch and judging from the name choice, it sounds more like your typical traditional dress watch. Alright, join me as I examine the nitty gritty details of this timepiece and let us both determine if the Constantine is indeed worth the funding it needs to get it off the design boards and onto our wrists.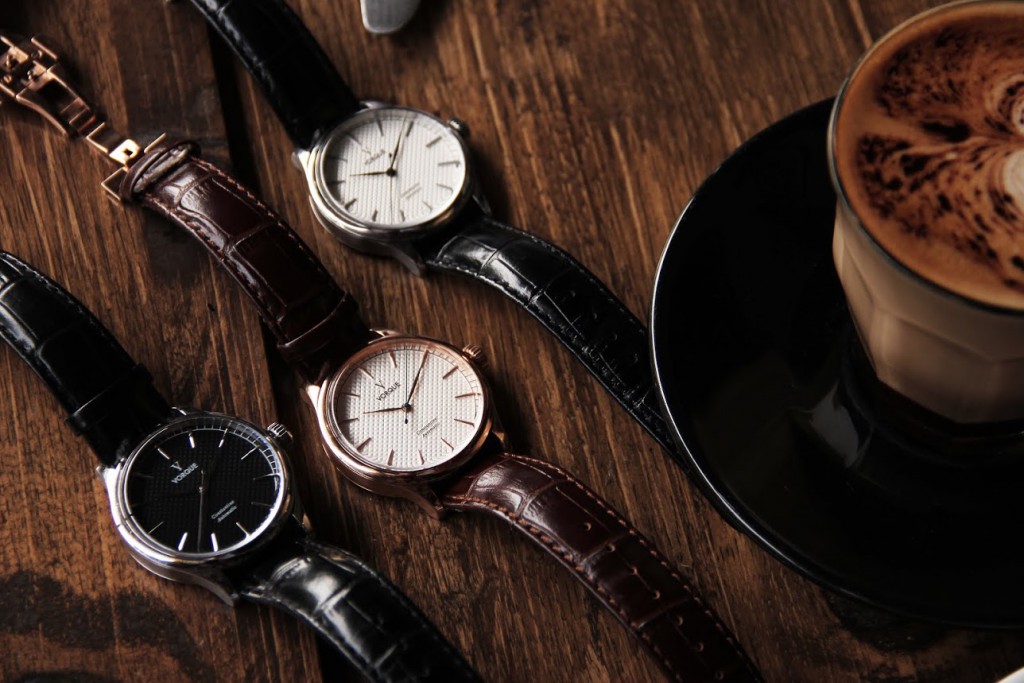 The Constantine comes in different color combinations which are adeptly designed to suit the businessman or the casual wearer. By the way, the design is fantastic to be honest. Again, for a dress watch the Constantine must qualify for being discreet and understated and fortunately it does. At 40 mm, the 316L Stainless Steel fully polished case looks as discreet as possible and blends just about right whether you are wearing a tuxedo or a casual attire.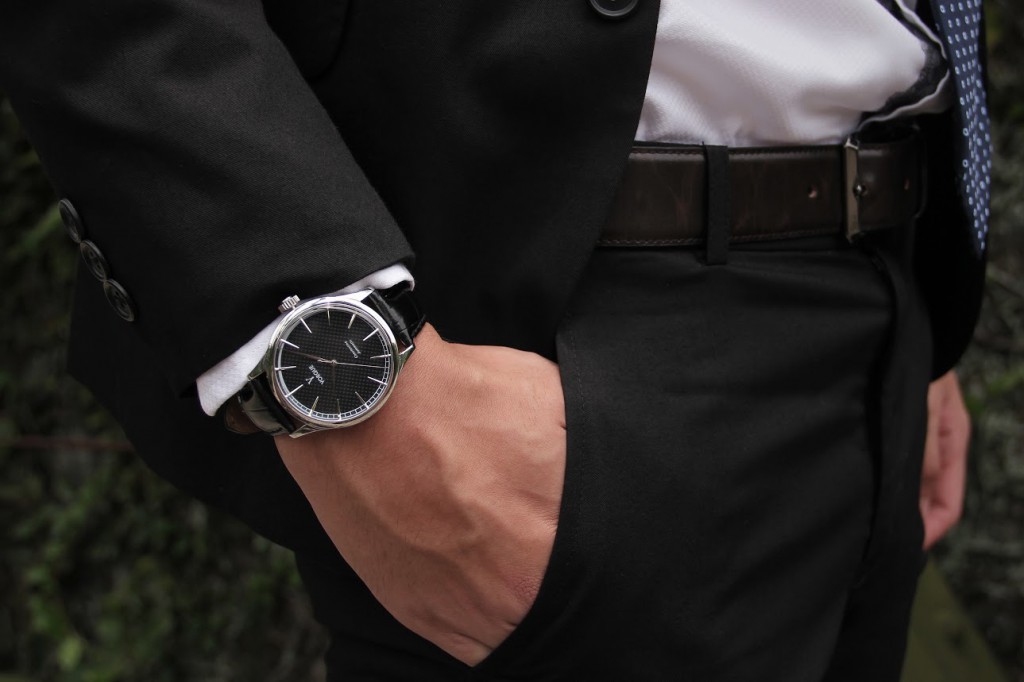 Nonetheless, the bezel and the screw down crown up to the lugs all make up for a good symmetry which is quite good. Moreover, the crown is just at the right size at 7 mm making the case look smaller at 10.5 thickness. Mind you, I see dress watches going over the 40 mm size with oversized crowns and they look quite out of hand at least in my opinion.
Then there is the dial that also features a Guilloche Pattern with applied indices for the best clarity. At its price, the subtly designed dial breathes more classical appeal behind the timepiece's practical advantages. Before you say that it is somewhat expensive at USD 429 to USD 479, consider its superb powerhouse which is Swiss-Made. It is, in fact, a competitive pricing when compared to other watch line using the comparable line of the Japanese Miyota 9015s. So in my opinion, the Constantine is a value when it comes to the price point. Using a sapphire crystal for its protection is also an advantage plus I really like the clean exhibition caseback.
That brings us to the awesome powerhouse that is the modified Swiss Made ETA 2824–2 movement sporting a custom rotor. Nevertheless, to cut costs, the team actually did not assemble the watch, in Switzerland and I think we all have an idea where they got them assembled but for now I will remain mum about it because I might be wrong. Nevertheless, the movement is Swiss Made by design so yeah, it is a plus and a big move away from the Miyota and Seiko movements. Another advantage to this bold move is the fact that it makes the Constantine easily serviced at home so yeah, this is quite exciting. And yes you get to wear these watches on leather straps with butterfly clasp.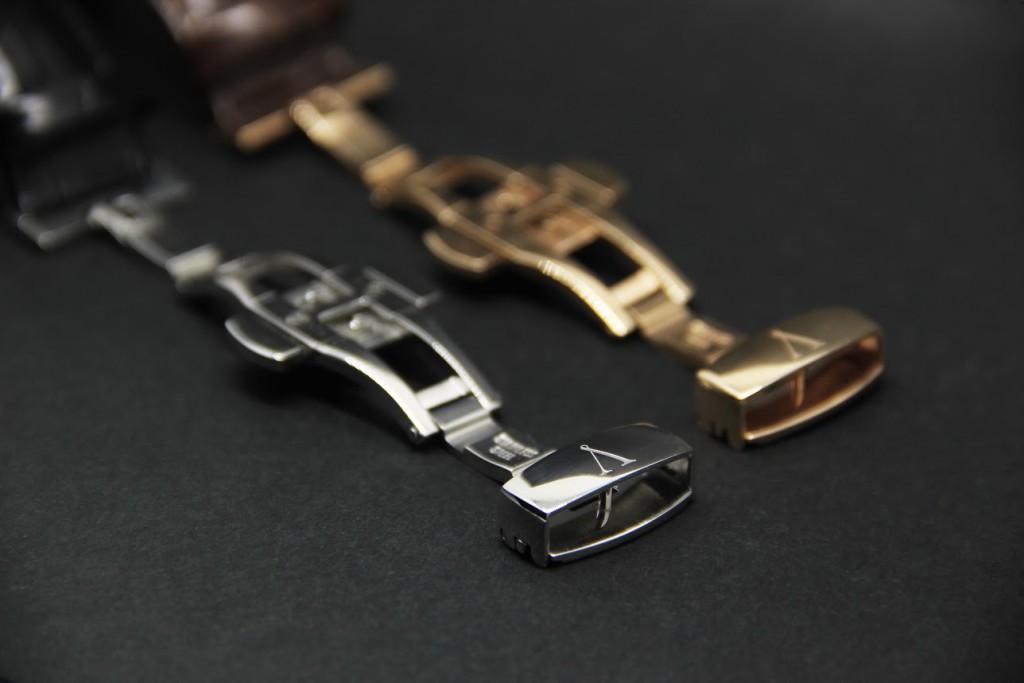 To sum it all up, the Constantine is a handsome watch and a value for money that is more than capable of exceeding your expectations when it comes to design and build quality. So yeah, count me in to back this Indiegogo project.
JOVAN KRSTEVSKI – FOUNDER, PROPRIETOR & EXECUTIVE EDITOR
Watch collector, aficionado and an Event profile in the Swedish nightlife. He launched Watchgeek back in 2011, which is now known as WristReview and is one of the most widely read watch blogs on the Web. He quotes 'WristReview is a site to help people find, explore, discover and enjoy wristwatches.'  His passion jump started in his early teens when he was given his first mid-range wristwatch which was an Omega Seamaster. Since then he has always been in love with wristwatches! Besides WristReview, he also writes for a number of publications. Read his articles here