Lately, it's been noted that watch manufacturers are becoming more and more competitive with one another, and this covers all aspects, instead of just the traditional sales figures and cash flows. Nowadays, the manufacturers also compete to see who can have the most advanced and beautiful factory to make its watches in. The newest contender to this somewhat unusual arms race is IWC with its state-of-the-art facility which it calls "ManufakturZentrum".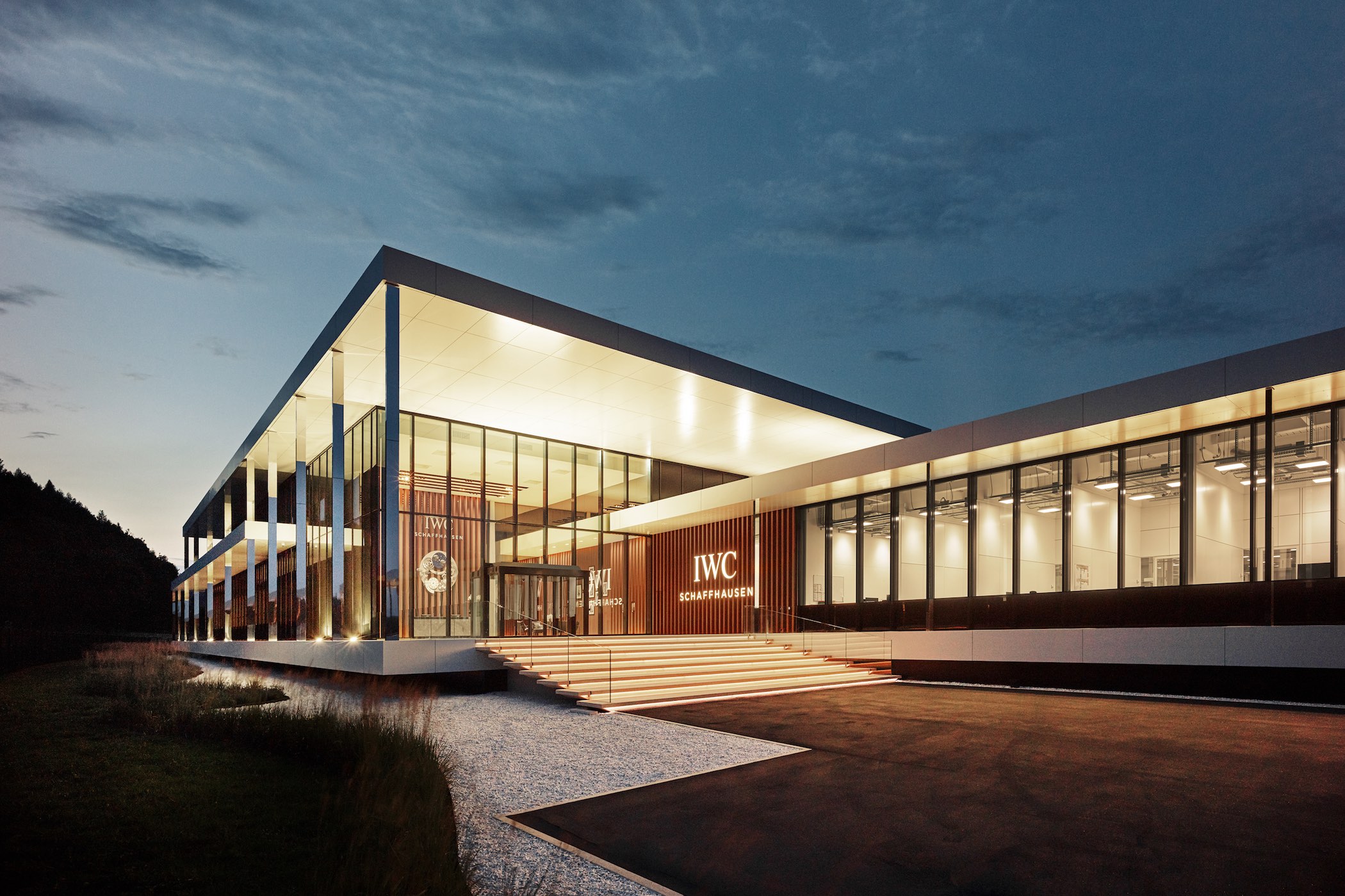 As we've discovered for ourselves, every factory has a unique twist to its operations. At Chopard's complex high up in Fleurier in the Swiss mountains, it's the attention to detail and level of craft that is put in that stands out. In Jaeger-LeCoultre's manufactory in Le Chenit in the Vallee de Joux, it's the 1000 strong workforce that churns out some of the best watches on the planet that makes the difference. As we discovered with Panerai in Neuchâtel, their robotic workforce with electronic tagging and so forth. We've even covered new factories we haven't had the chance to visit yet, such as Omega's new super factory in Biel which has enough robots and techy things to make Elon Musk shiver with excitement.
IWC's new ManufakturZentrum (that's German for Manufacture Centre) provides the company with a lot more breathing room with its operations. The new factory has a capacity of 400 staff and is about half full at the moment as IWC will continue to use its historic centre of activities next to the Rhine. The new building has a floor area of 13,500 square meters, which is much larger than Panerai's Neuchâtel factory. It's also designed to be very eco-friendly with 2200 square meters of solar cells on the roof of the building which generate over 275,000-kilowatt hours per year.
"The building obviously needed to offer optimal conditions for production and excellent working conditions for our employees. It was also very important to us to provide visitors with a unique experience. But we didn't just want to build a functional factory – we wanted a building that was not only aesthetically pleasing but also perfectly encapsulated the spirit of our brand."
– IWC CEO Chris Grainger-Herr
IWC's current CEO Chris Grainger-Herr used to be an architect before joining the company's marketing department, as such he knows a thing or two about designing a building. I must say it does look extremely inviting and I can't wait to get a tour of the facility.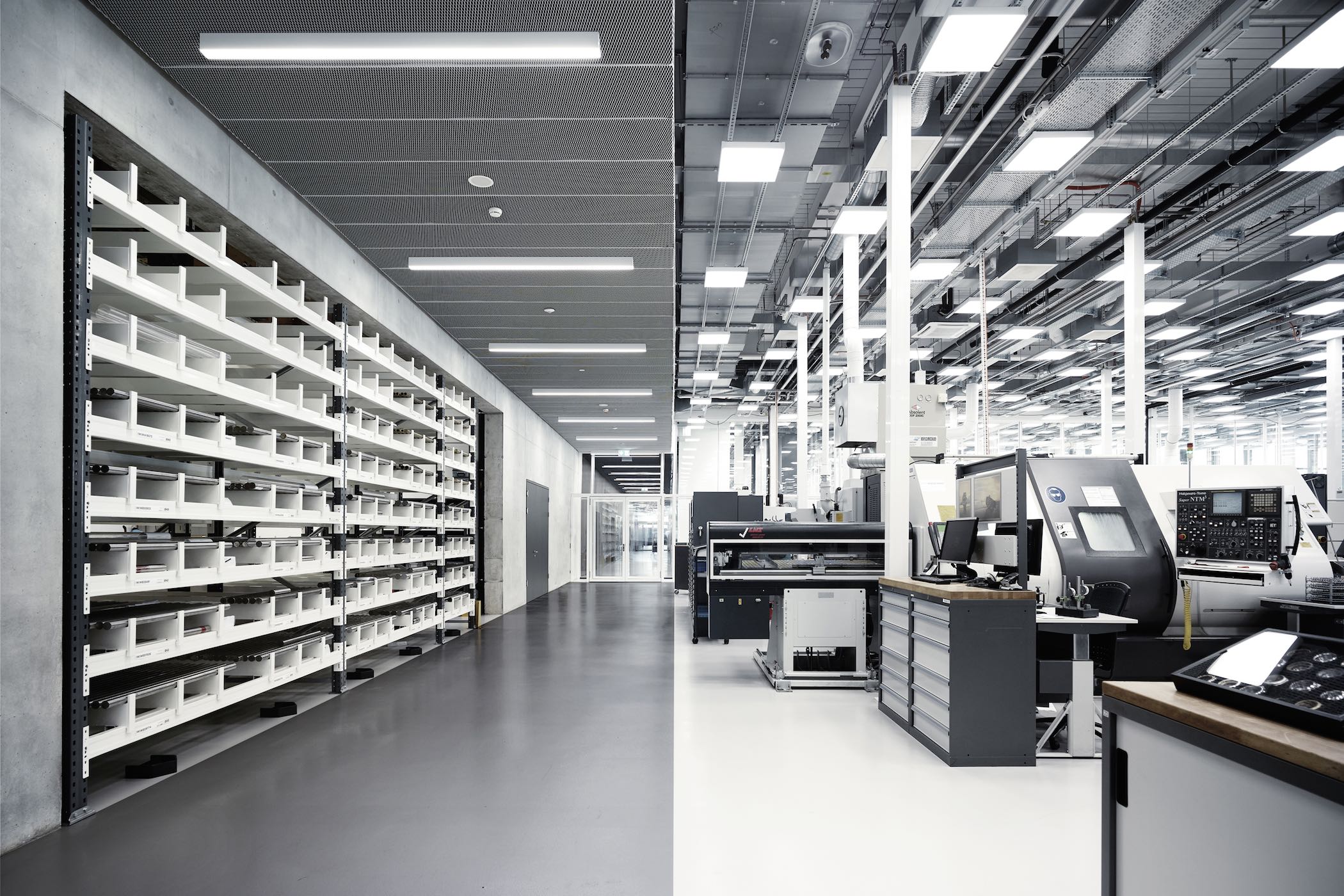 As I've alluded to previously, not all IWC operations will be carried out in the ManufakturZentrum. The activities in the new factory include goods inwards, logistics, production and assembly of movement components, case assembly and manufacturing, QC, equipment design and engineering, IT and security. R&D, complications, final construction and inspections, as well as business operations, are therefore expected to stay at the historic headquarters of the company.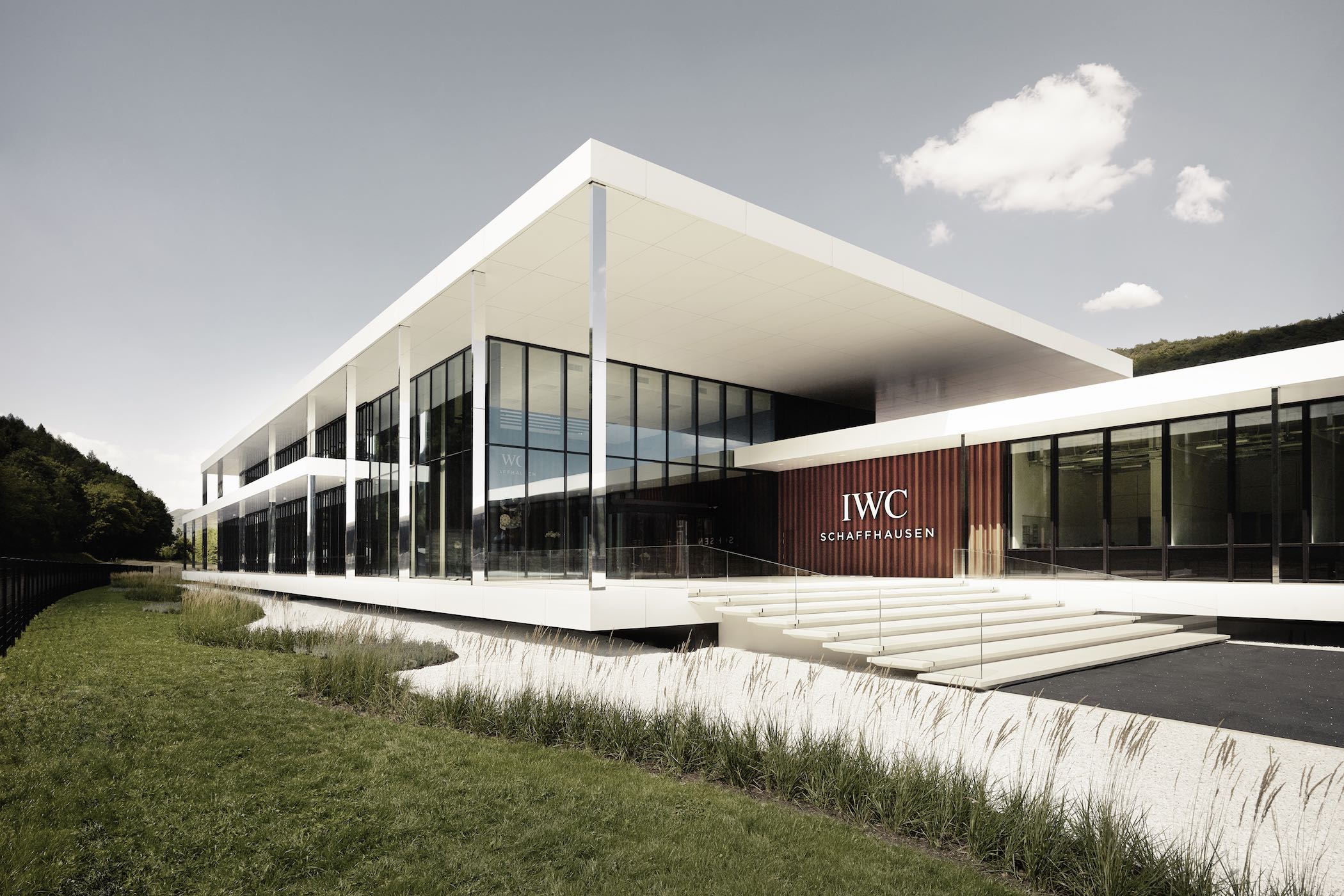 We're hoping that this means IWC will start to increase production of in-house movements and reduce usage of Sellita movements which we think it should have dropped long ago by now. With more breathing room business can only get better for IWC. Visit IWC here.