Now this is a rarity for sure, first off actually going hand to hand with a Lange 31 (the blighters are so rare these days) and also being able to take a tour of the facilities where A.Lange & Söhne produce their watches in Glashütte, Germany. More on that in the following few days, but in case you were unaware the Masthead and myself were recently invited to go along with some other journalists to the manufacture to take a tour around the buildings, learn just how they made each watch and then get hands-on with the watches, as well as some other interesting things that will be coming up soon. For now, let's get stuck into my favourite watch from A.Lange & Söhne, the Lange 31.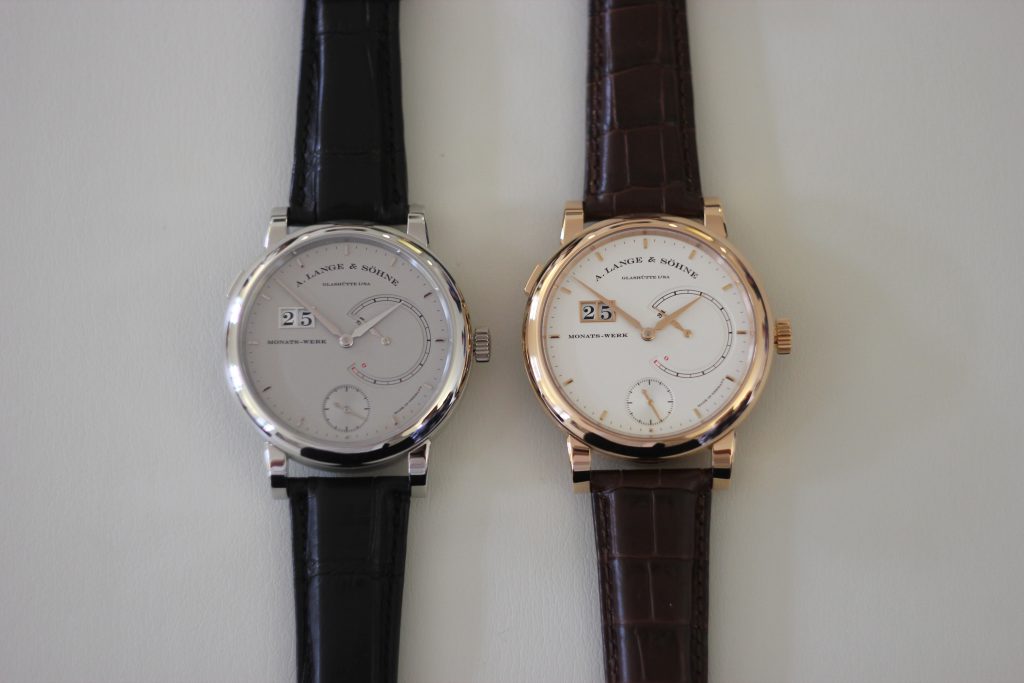 Platinum & Pink Gold
The first thing to note about this extraordinarily special timepiece is the material it is made of. Before we go any further into the watch I should point out that Lange provided a rose gold version of this watch, however, I decided to focus on the more exclusive and upmarket platinum offering for this article. Make no assumptions, this watch is huge in presence, often I find that pictures make watches look bigger than they actually are, even pictures done for other professional sites often lead me astray when looking due to the difference in size of the reviewer's wrists. You won't need a magnifying glass to see this, nor will you need wrists of flesh and bone to feel its mass as I'm positive even if you had wrists of lead and iron it would still add some heft. Even Lange's own website shows the noticeable size difference compared to the also pretty large Double Split.
The diameter of that case is 45.9mm and its thickness comes in at a remarkable 15.9mm! To put it in perspective, a Seamaster Planet Ocean Chronograph is 45.5mm in diameter and 19.2mm thick, just think about that when you're trying on those large watches, and remember that the 31 is not made of steel but instead platinum or pink gold which is much denser and therefore heavier on the wrist. A noticeable trait that factors into the thickness of the watch is the fact that the movement itself bulges out from underneath the flank of the case, meaning that it will stand up higher on the wrist and achieve an appearance that it is levitating. It's presented on a beautifully made leather strap which has a novel buckle design (also made of platinum), the buckle completely unhinges on one side which allows for easy winding of the watch.
Monats-Werk
So where does the name stem from? It has the appearance of a Lange 1 that's been slightly altered and no doubt you've probably gone onto their website only to find it's not there but instead nestled next to the Datograph and Double Split watches under the 'Saxonia' range. I myself am unsure if there is a reason for this or whether they simply didn't know where to put it, but that's something for you, the reader, to ask them about and get back to me, it's nice to have some audience participation.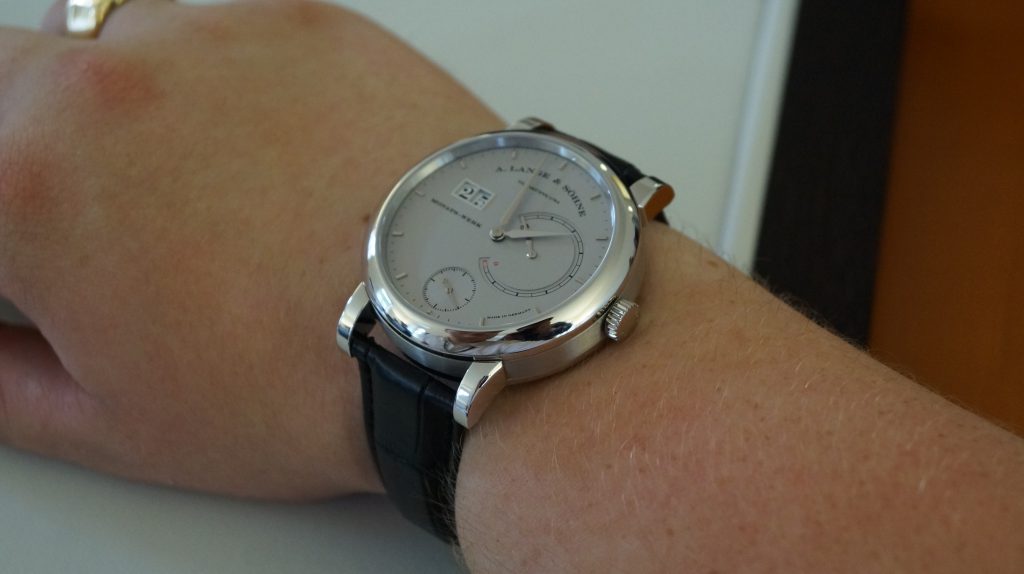 The name of the watch, Lange 31, comes from the total amount of days this bad boy will run, a total of 31 days or one month. In fact, even this isn't exactly accurate, the watch will run for over 31 days but will stop the entire movement before it completely runs out of power.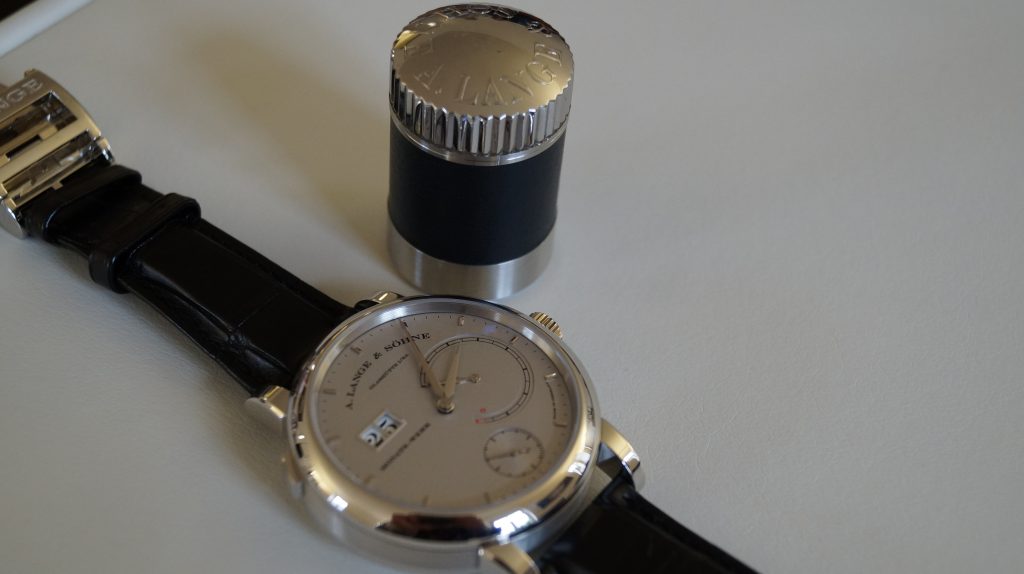 To store all those 31 days of power the mainspring is absolutely enormous, it measures a bonkers 3.7 metres in total because it has two superimposed barrels each with a 1.85 meters long spring inside. This is up to ten times more mainspring than other watches and they store a total of 3 joules of energy when wound taught which you do with a special winding key.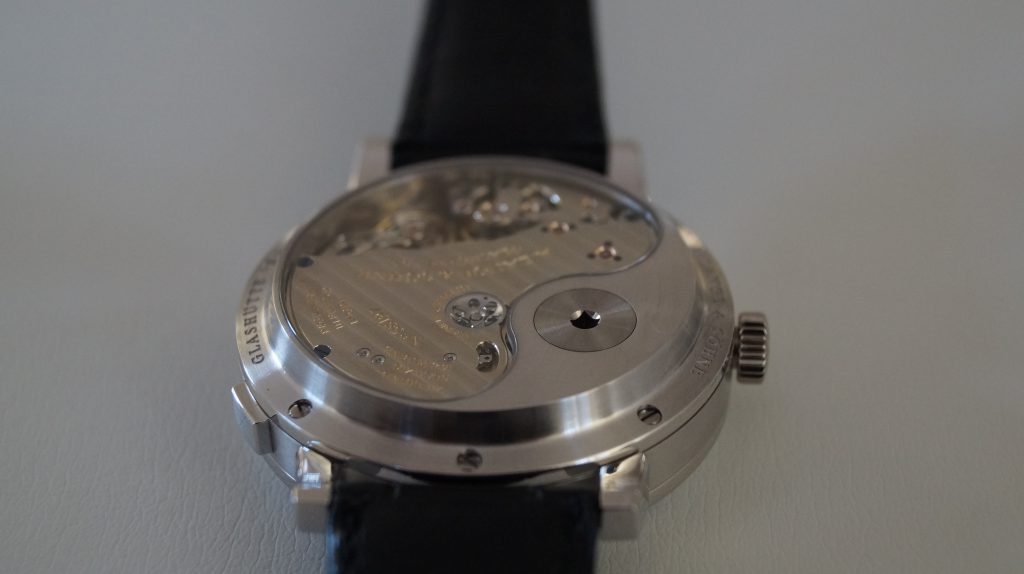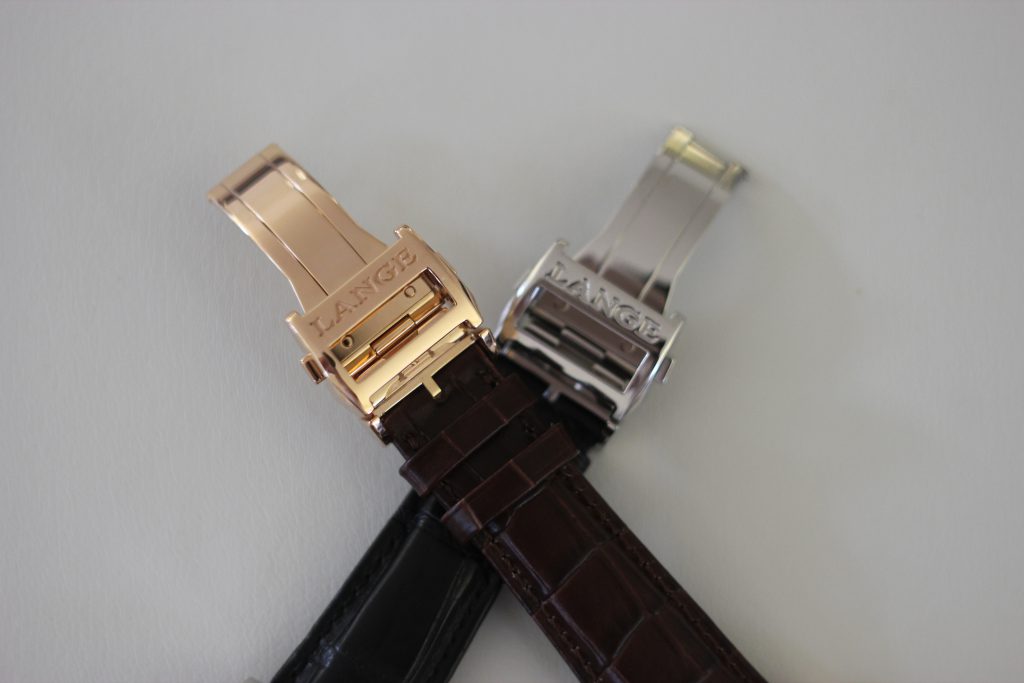 To stop this watch from running unbelievably fast and breaking parts until it eventually slows down and grinds to a halt, Lange have invented their own system, a constant force regulator, in order to keep the accuracy and longevity of the watch. The system works by disconnecting the mainspring barrel completely from the balance assembly and channelling it through the remontoir spring in the regulator. The regulator requires a build up of torque before it releases it to the balance, something along the lines of every ten seconds is the release frequency on this watch, but you must bear with me as the numbers got lost in the beauty of the watch. As I was saying, by only supplying power to the moving parts of the watch, Lange has managed to secure the movement in it for a long time. For more info, please visit alange-soehne.com