Shrouded in secrecy, Frømandskorpset (Frogman Corps) is the Naval Special Operations Force in the Danish Military. This collaboration is a rare opportunity to lift the veil and explore the uncharted waters of the Frogman Corps. Typical missions will see the fraternal unit drop into the most hostile environments to rescue hostages from pirates off the coast of Somalia, often under the cover of darkness. They have been deployed directly into the heart of the most heated conflicts.
In a rare instance of surfacing publicly, the Frogmen, through Conventus Ranae, have joined forces with Linde Werdelin to create a wholly unique timepiece commemorative of their brotherhood. The Conventus Renae is the formal association of the Frogmen. It has existed for as long as the Frogmen have and served to strengthen the bond between former and current operatives that operate across the globe.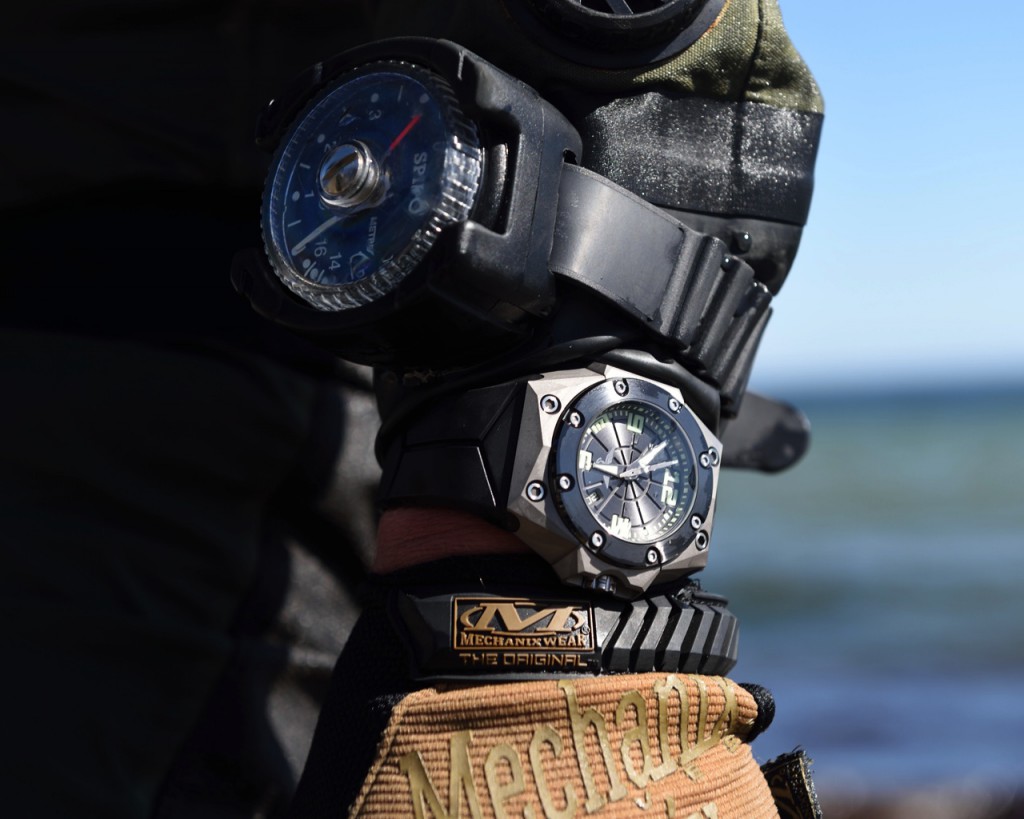 "It is a special feeling meeting with former colleagues knowing that each and every one has accomplished a long tough education that breaks the vast majority of the applicants." Butler (Frogman operative).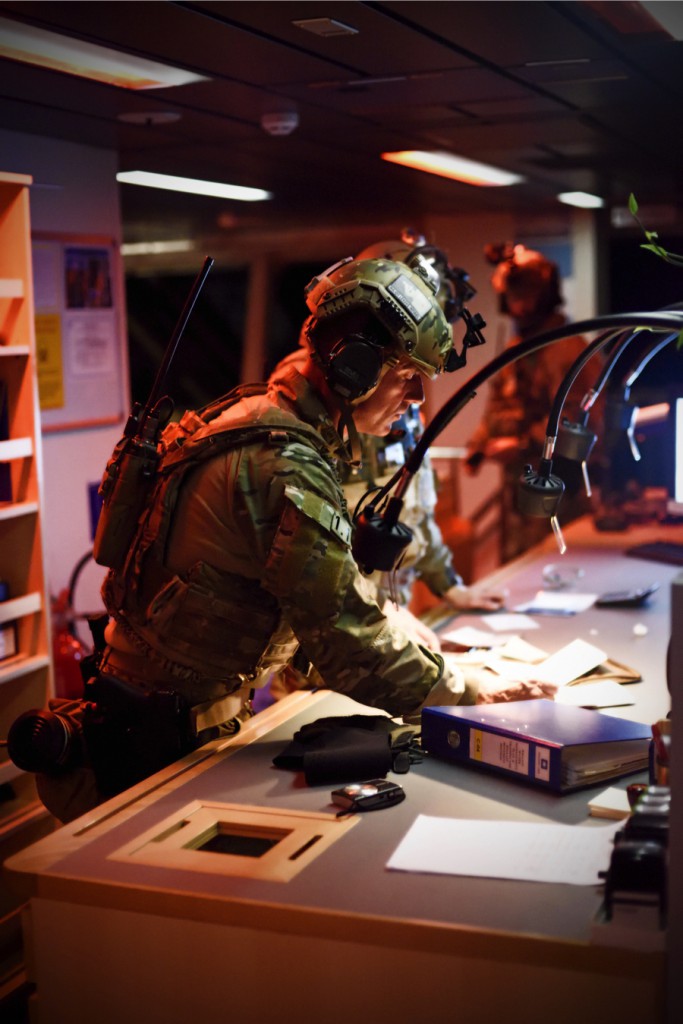 With an already established relationship with Denmark, Linde Werdelin was approached by the Frogman Corp to undertake an important task of their own, to create a specialised tool watch to serve the Frogmen on their arduous journeys around the world. That is what brings us to the new Oktopus Frogmen, the latest and greatest from Linde Werdelin. The
Oktopus Frogman has all the same characteristics as its commercial counterpart but has been redesigned for the unique requirements of the Frogmen. It refrains from the typical Oktopus complications, the moonphase and double date, in favour of a much simpler date wheel with an aperture at 4 o'clock. It's case construction is also more rugged than its counterparts, created using a single piece of titanium.
Also of essential importance to the Frogmen is night time legibility, hence why Morten Linde has decided to redesign and re-engineer the dial for optimum luminescence. A luminova sandwich construction has been used allowing the light to radiate the numerals from all angles and activate the luminova to its full potential for amazing night time legibility. The top dial and rèhaut have been engraved with circular satin on the top finish and large numerals have been used for the 3, 6, 9 and 12 indexes. The case is then sealed shut with a sapphire crystal glass dial side and a titanium caseback with Frøgmandskorpset laser-engraved with the year and personnel number of each individual Frogman who received a timepiece of their own.
Each watch is then finished off with an interchangeable black natural strap with black tension discs and titanium ardillion buckle to ensure the watch stays exactly where it when out in the field. A great collaboration between 2 illustrious houses.
For more info, please visit lindewerdelin.com
Technical Specifications of the Linde Werdelin Oktopus Frogman
Case:
– Titanium; microbillé finish
– Sapphire crystal; anti-reflective on the inside
– Crown: Titanium; rough circular satin and microbillé; engraved with an octopus icon
– Case dimension: 44mm (w) x 46mm (l) x 15mm (h)
Bezel:
– Black ceramic; microbillé in grooves; satin on top surface
– Titanium screws with circular satin on top; black tension discs
Movement:
– Automatic self-winding movement with date function at 4 o'clock
– Power reserve: 42 hours
– Balance frequency: 28,800vph (4Hz)
– Jewels: 21
Dial:
– Top dial and réhaut: engraved pattern; circular satin on top surface
– Large numbers 3, 6, 9 and 12, hour and minute indexes, date and LW logo in Luminova
– Hour, minute and second hands: titanium with satin and Luminova
Caseback:
– Titanium with circular satin
– Laser-engraved Frømandskorpset badge with year joined and personnel number
– Water resistant to 300 meters
Strap
– Interchangeable black natural strap
– Titanium screws; circular satin on top surface
– Black tension discs
– Titanium ardillon buckle
Photos by Casper Tybjerg
OSHEEN ARAKELIAN – CONTRIBUTING EDITOR
Drawing on a lifelong love of horology and a more recent introduction to the appreciation of fine whisky, Osheen brought the two together with watch & whisky. He is the proprietor of the site, which covers everything related to watches and whisky. In between completing a degree in commercial law and supporting a rich social life, he is out and about attending all the latest watch and whisky events Sydney has to offer. His passion has also taken him around Australia attending a number of events and he hopes to continue his career in the watch industry on a more serious level after he graduates. Read his articles here.