Louis Moinet presents its latest watch for the Only Watch 2023 auction: the ART-TECH. This timepiece harmoniously marries the heritage of traditional watchmaking with the forefront of cutting-edge technology, resulting in a truly mesmerizing work of art.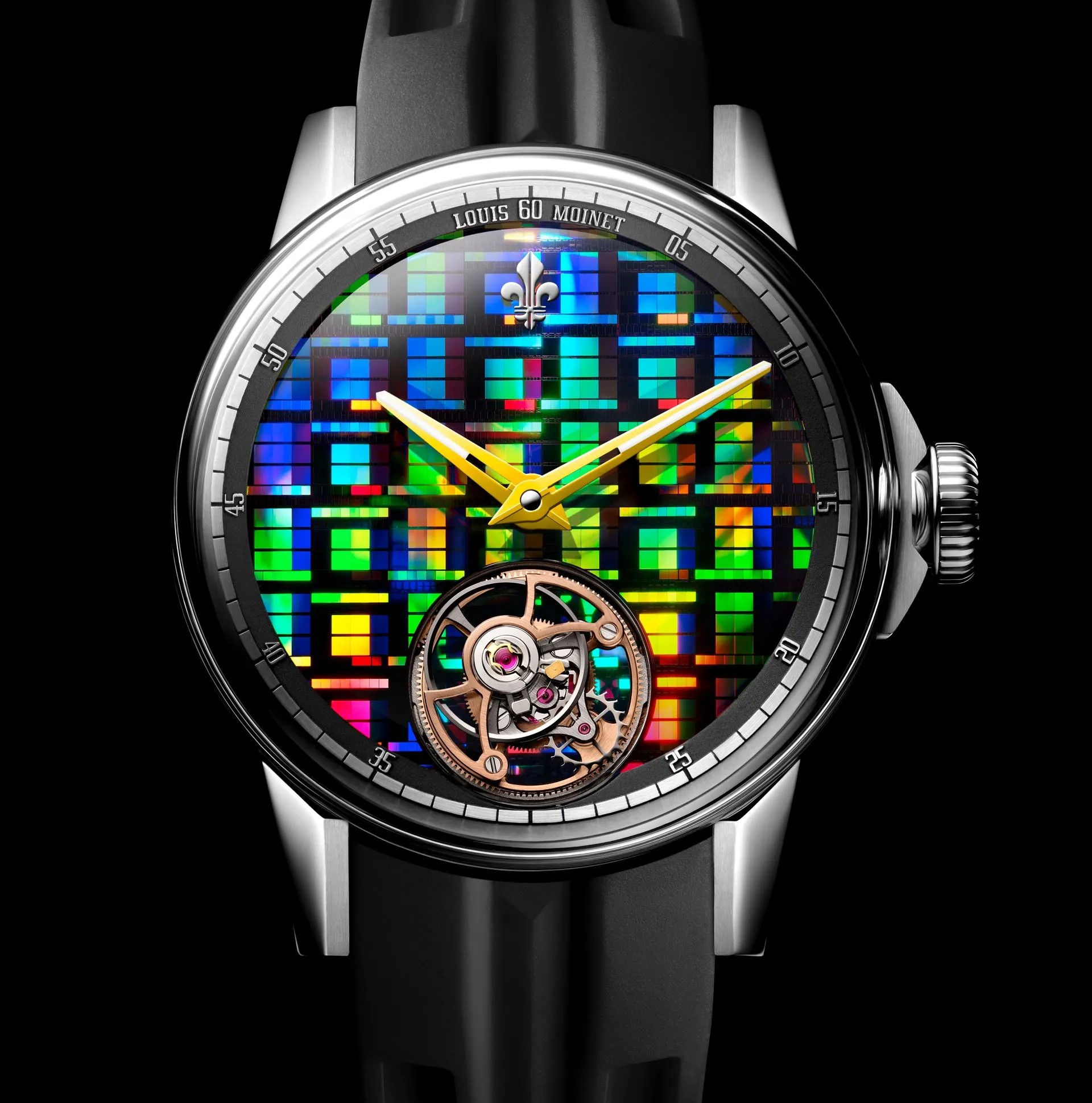 The ART-TECH's dial is made from a microelectronic silicon wafer, which is a material that has been used in medical devices for its ability to withstand harsh conditions. The wafer is engraved with a complex design that creates a mesmerizing array of colors when the watch is in motion. This dial comes alive with an enthralling dance of multicolored reflections. Each angle offers a new perspective, revealing the dazzling interplay of light on the etched microelectronic circuit.
The ART-TECH is also powered by a hand-wound tourbillon movement. The tourbillon cage is positioned at 6 o'clock, and it rotates once every minute to cancel out the effects of gravity on the movement.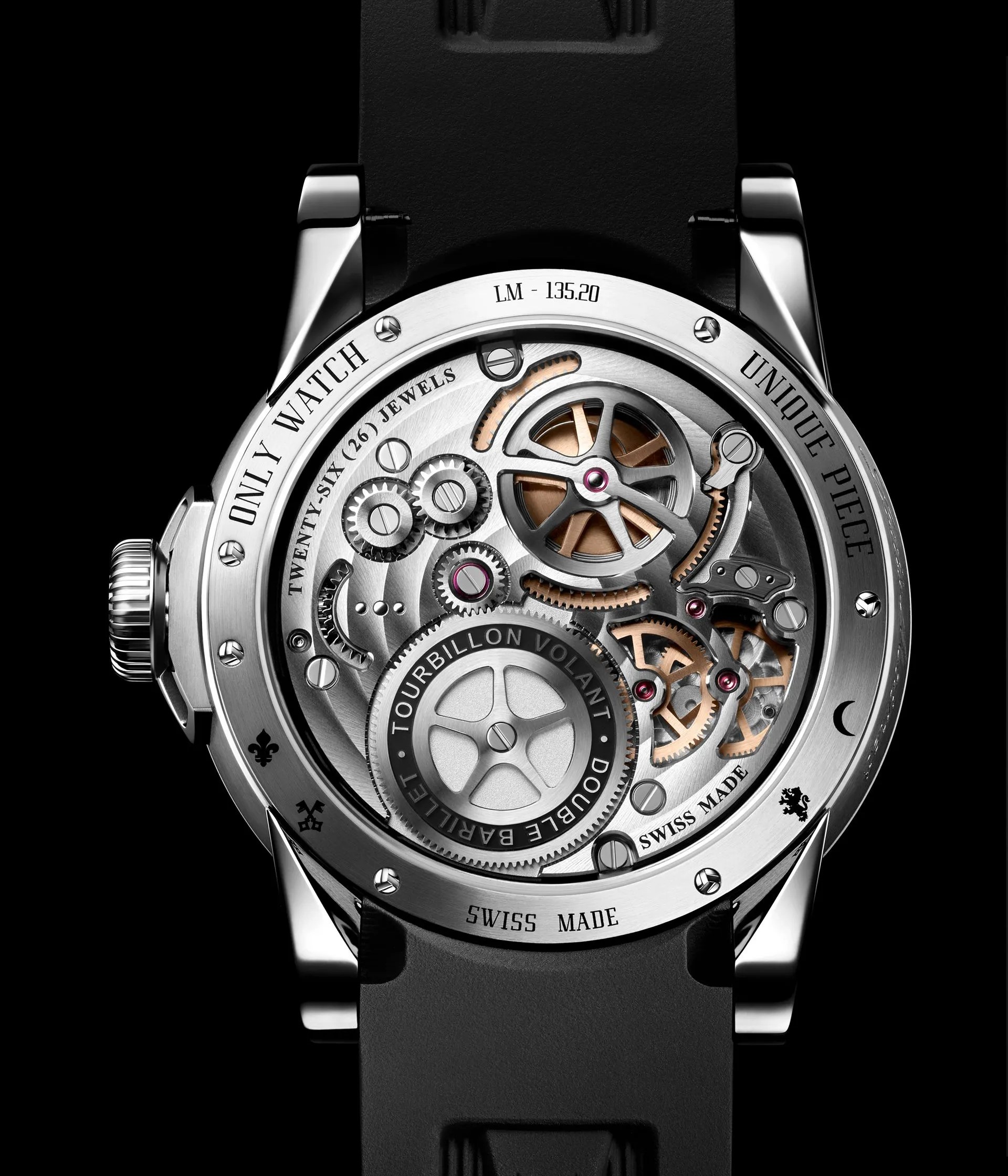 The ART-TECH is housed in a 40mm case made of grade 5 titanium. The case is polished and satin-brushed, and it features open-worked lugs that give the watch a lightweight and airy feel. The watch is also water-resistant to 50 meters.
The ART-TECH will be presented at the Only Watch 2023 event on November 6th and it's estimated to sell for CHF 80,000 – 120,000 at the Only Watch 2023 auction.