Montblanc's been doing some interesting things with watches this year. Generally, I don't pay a huge amount of attention to Montblanc's watches, or maybe it's that Montblanc doesn't market itself to me. Either way, they don't appear on my radar all that often, but this year they've been showing off some crackers. To mark an impending trip to the summit of Mount Everest, Montblanc has created this: the 1858 Geosphere Chronograph 0 Oxygen.
A little backstory first. In May of 2022, a man called Nimsdai Purja will attempt to climb to the summit of Mt Everest. Nimsdai, also known as Nims, had a long career in the UK's armed forces before becoming a mountaineer, having spent six years as a member of the Ghurkas (an elite Nepalese contingent of the UK's armed forces, known for carrying a kukri) and ten years in the Special Boat Service (think of it as the UK equivalent of SEAL Team 6 of the US Navy). In 2019, Nims left the armed forces to take up mountaineering and has made a success of himself if his website is anything to go by.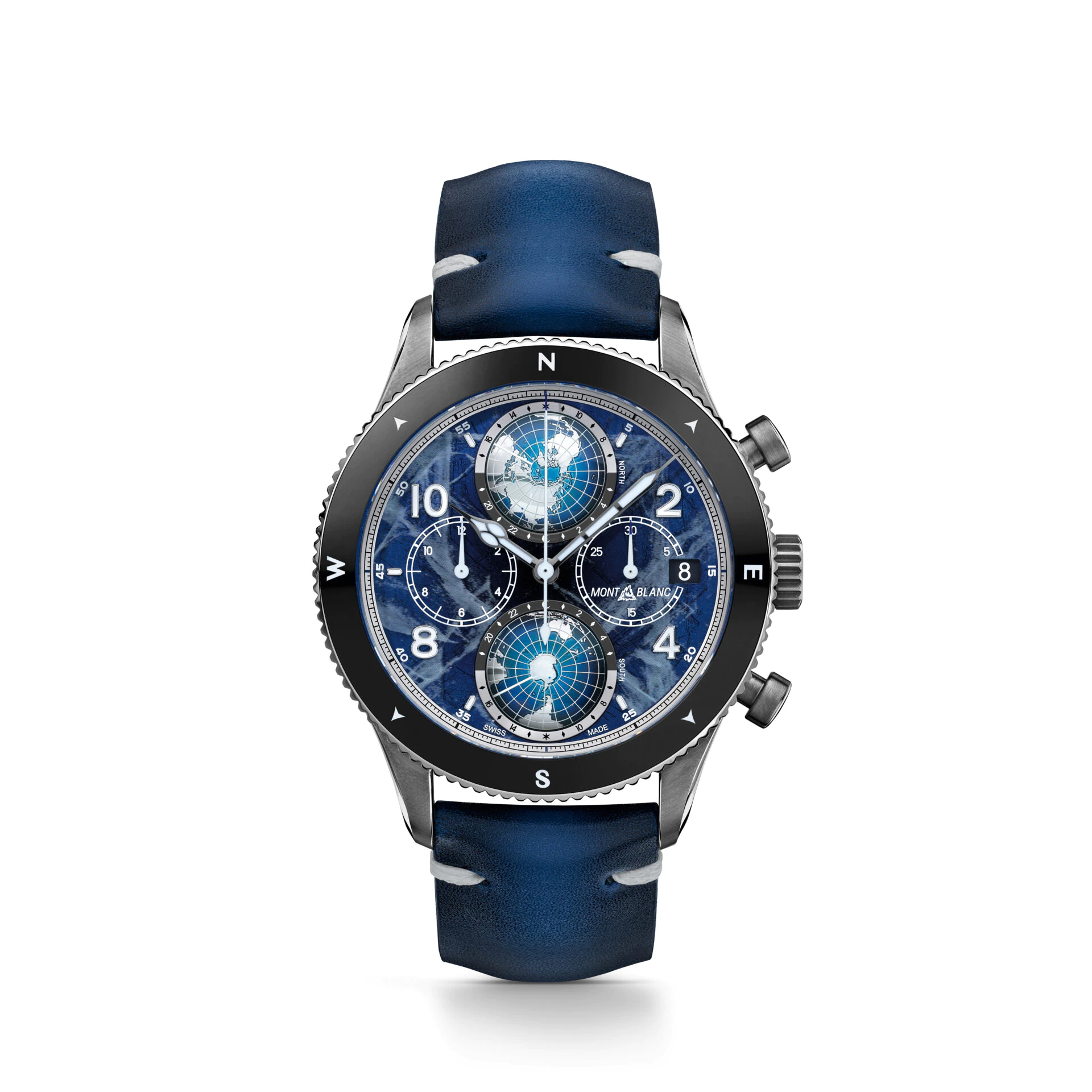 To help Nims on his way to the summit of Mt Everest this time, Montblanc has suppled a Geosphere with a special twist: there is no oxygen within the case. Montblanc says that this means the watch won't suffer from condensation caused by rapid temperature changes at altitude. Not being a physicist, I wouldn't be able to verify that myself.
The watch has a 44mm brushed titanium case which seems rugged, although if Montblanc was really serious about this being an outdoors watch they should have added some guards for the crown and pushers. The dial should be easily read, though, the large geospheres which depict accurate time in either hemisphere are the standout features. Even the subdials seem to stand out against the blue dial which is inspired by icy glaciers, the guilloché used to create this effect is called gratté boisé.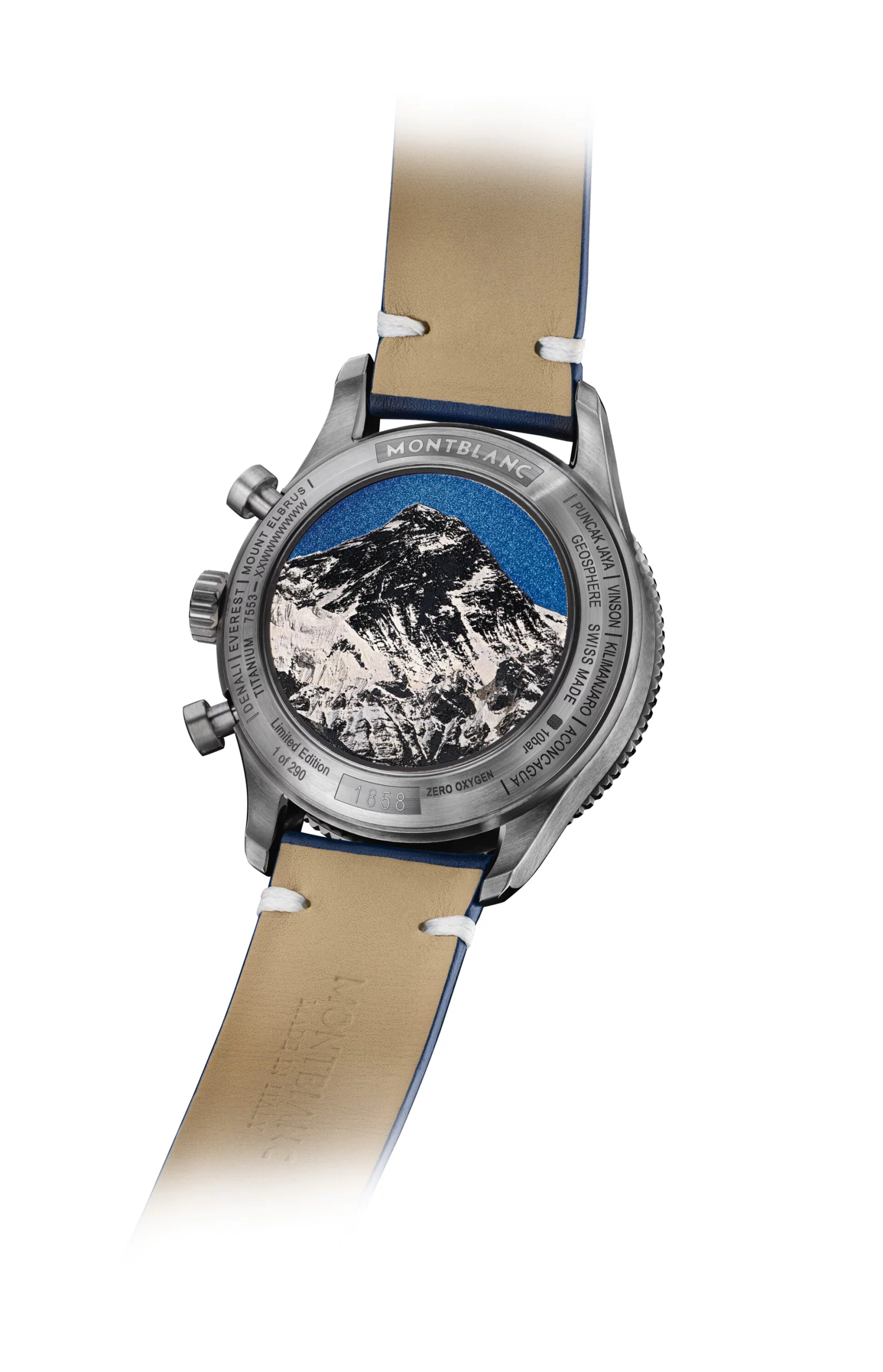 Powering this is the Sellita-based MB 29.27, it features a 4Hz beat rate and 46-hour power reserve and is hidden by an impressive caseback depicting our planet's highest mountain. It's not a standard Sellita movement, the chronograph module is made in-house and Montblanc has used specialist oils that are designed to perform flawlessly down to -50 degrees centigrade.
Montblanc has yet to release a price for this one. Visit Montblanc here.