Classical fans rejoice; Omega's returned to classical styling in pretty much every sense. To celebrate the 27th Olympiad sponsored by Omega the company has once again showed off some new timepieces. These will accompany the Bullhead Speedmaster 'Rio' I covered a little a while ago. Omega decided that along with the Bullhead they'd step up the class a notch and design themselves a watch with a serious class to it, but I bet that just from a first glance you won't be able to tell the connection.
The story is quite interesting to think about. The watch itself draws a lot of design cues from an ancient pocket watch they produced in 1932. It had been kept in storage in Biel and refurbished using old stock parts and movement kits that had been in there as well. A passing glance will reveal jut how much of an influence that watch had on the design styling of the new watch. For example, the numerals themselves look like they were simply copied from the 30s watch. All three versions of the watch feature a gorgeous white lacquered dial with black markers on it. They've even gone to the trouble of making the Omega logo the older style which is taller and narrower than the current logo. Most of Omega's vintage inspired watches never even touch the logo, so it's nice to see them keeping to it.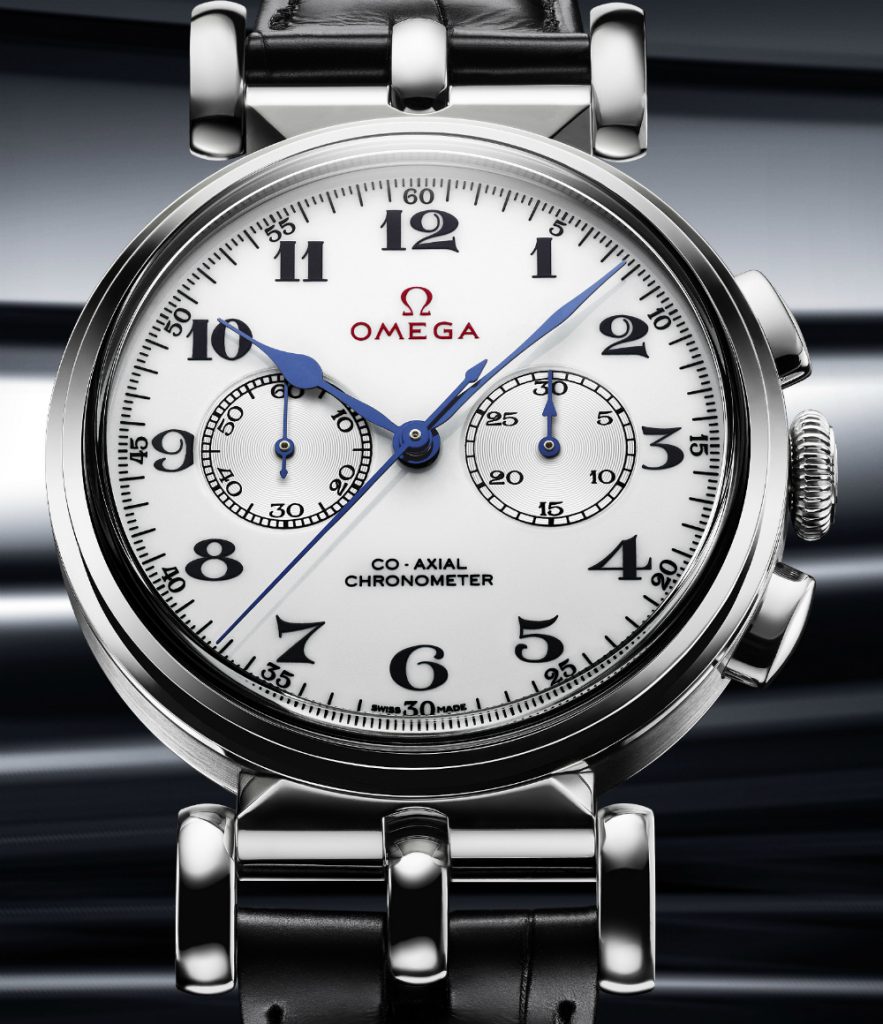 What Omega didn't forget to update of the watch is the mechanical beating heart of the movement.  When designing the watch Omega was trying to keep it as 'olde world' as possible. To do this the movement is a mechanical winding machine as opposed to the other watches in Omega's lineup which are all pretty much automatic winding or quartz with exception going to the Speedmaster Moonwatch Plexiglass of course. Omega's calibre 3203 has a co-axial escapement and is built in extremely limited numbers in order to keep the exclusivity of the movement, something other people feel that Omega has been struggling to do with the amount of limited edition watches they are bringing out these days.
Along with the vintage inspiration that we've already discussed previously in the article, there's a looser connection to the Olympics as well. Omega is launching the new Olympic Official Timekeeper watch in three different colours of gold in order to symbolise the three medals awarded to the top athletes. Rose gold symbolises the bronze medal awarded to third place runner-up, white gold goes to second place runner up and, obviously, yellow gold goes to the victor, or in this case the person who can afford the $16,800 price tag.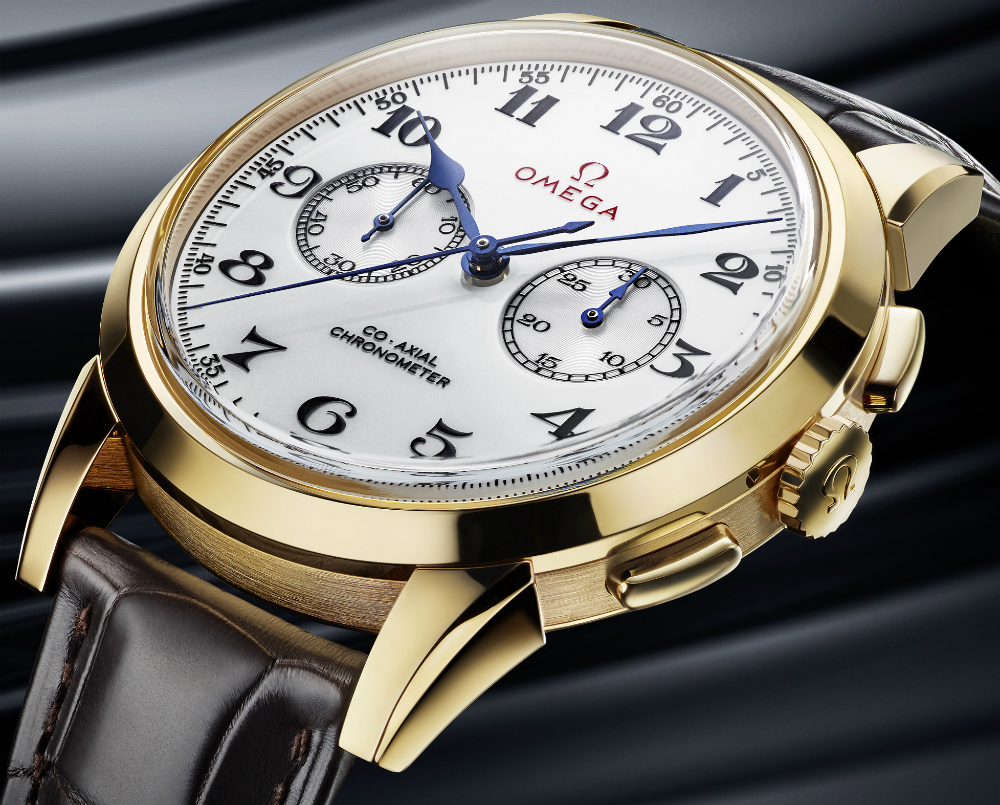 That's also the same costing as the rose gold variant too, however, white gold will cost $18,000 new, all cases are 38mm in diameter. It's also nice to see that each version has different styling as well, my favourite is the white gold with the T-bar lugs and squared pushers coupled with the flattened onion crown. Such attention to details along with the straps as well are all things that show Omega still deserves to be ranked as one of the best of the best. For more info, please visit omegawatches.com