Anyone who says that old-style watchmaking is dead is either seriously deluded or just plain lying. In front of you is the classic style of watchmaking, only taken to a new and exciting level thanks to the work of Akrivia. The Chronomètre Contemporain Only Watch edition is the first attempt at an Only Watch timepiece for Akrivia and as such uses the Chronomètre Contemporain as a base, the first watch to bear the name of the founder of Akrivia: Rexhep Rexhepi. 
Where to start with this one? I suppose we can work our way backwards starting with the dial. The texture of the dial is a traditional hammered surface, which we usually see on watches with gold dials. I say that because the dial of this watch isn't hammered gold, instead, it's blue enamel with white enamel markings making for something spectacular looking indeed. The unique markers on the dial are inspired by officer's watches from the 1940s which needed to be legible and smart looking for all occasions.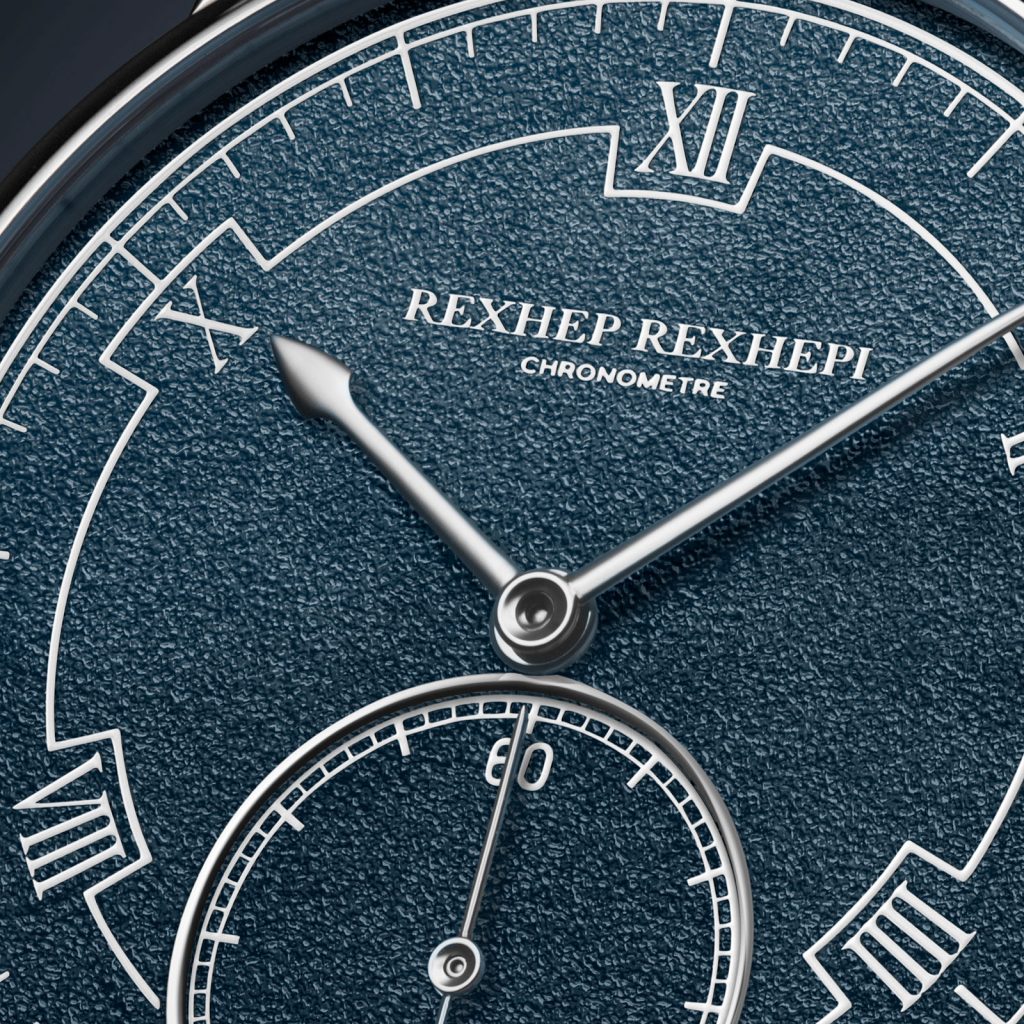 Moving backwards, we come to the exquisitely finished movement. The calibre RR01 is visible through a sapphire crystal on the caseback. You can see the balance wheel as well as a part of the going train on the back. Also, you can about see the back of the mainspring barrel which is on display thanks to partial coverage from the baseplate. This barrel provides the zero-reset movement with 100 hours of power reserve. The finishing on one of these is top-level independent, as in, it puts a lot of independent brands to shame. The perfect chamfering coupled with dead straight hand-polished stripes give this an immaculate appearance magnified bu the screw heads and jewels. This movement has been chronometer-certified by the Besançon Observatory.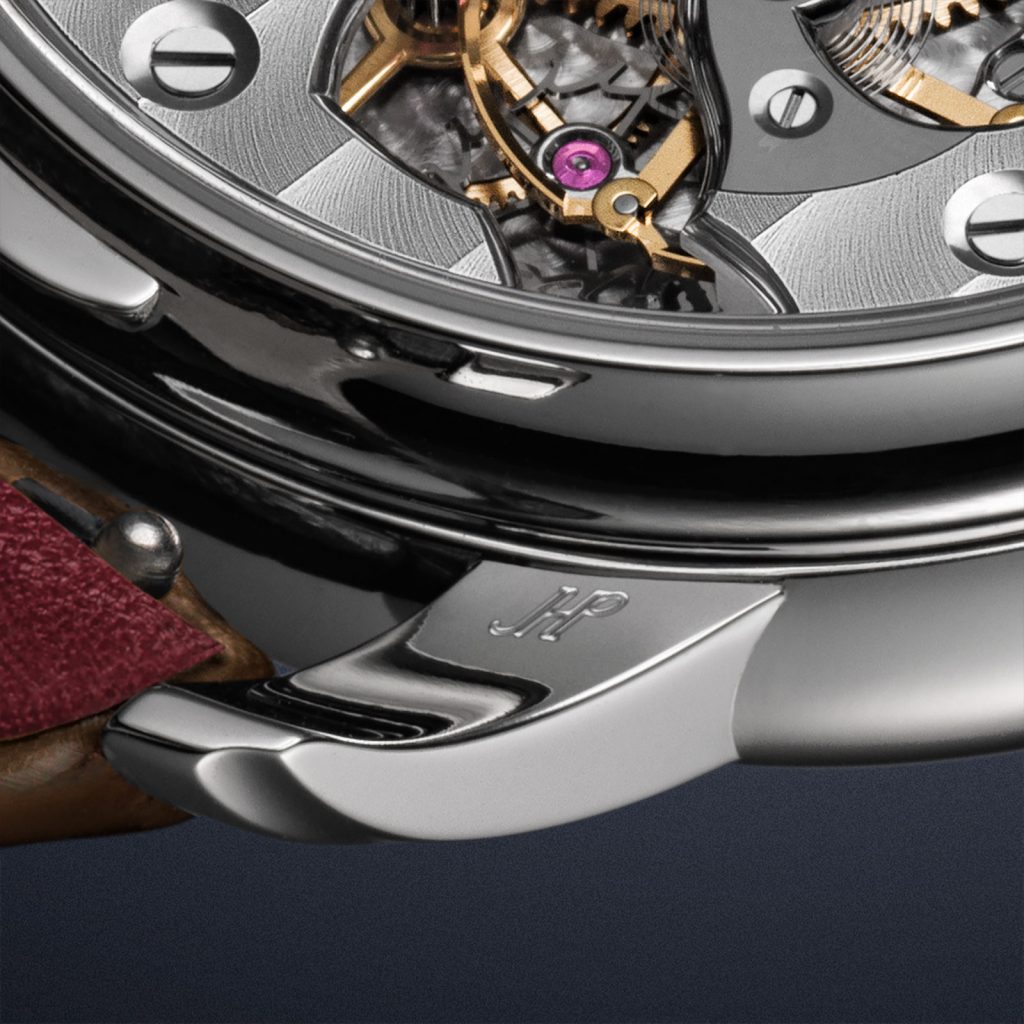 All of this is held inside a platinum case which measures 38mm x 9.5mm platinum case. The lower right lug of the case has a strange-looking signature engraved into it which seems to resemble the letters J&P. These are the hallmarks of the legendary case maker, Jean-Pierre Hagmann, who is currently semiretired but still enjoys making cases for watches. Mr Hagmann has created many intricate cases for brands in the past, including Audemars Piguet, Blancpain and Franck Muller. He also became renowned for his cases for Patek Philippe minute repeater watches.
The estimate for this watch when it goes under the hammer in November is between CHF 40,000 and CHF 60,000.
Visit Only Watch here.