Trilobe is a brand that's relatively new to the horological spotlight, having appeared in both 2019's Only Watch charity auction and also the Grand Prix d'Horlogerie de Genève (GPHG) simultaneously. They hope to raise money with their newest creation, the exclusive "Les Matinaux" watch, which brings their design philosophy to the Only Watch auction. This particular one-off piece is a tribute to the 20th-century poet René Char, who was close friends with the likes of Pablo Picasso and was also a Captain in the French Resistance in 1940.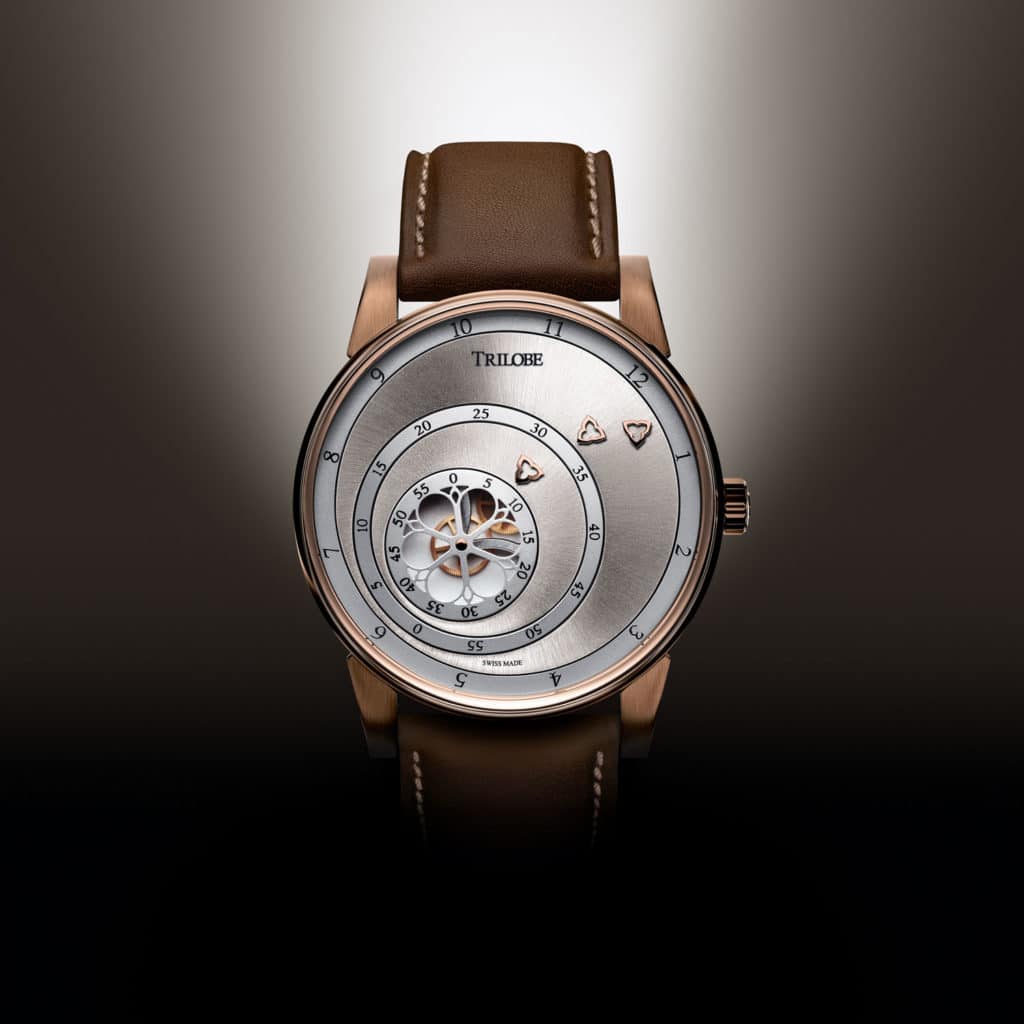 The case of the Trilobe "Les Matinaux" Only Watch edition is made of bronze and is a classy 40.5mm in diameter and 10.25mm thick. However, it's the dial that will immediately catch your attention. Trilobe's ethos for design seems to be somewhat similar to that of Ressence, where parts of the dial move around while the entire dial itself is also moving, it's a hard concept to explain but is very exciting to see in a modern wristwatch. Gone are the days when our mechanical watches are required as critical timers for everyday events; now, they are free to be more creative than ever before.
To get the entire dial moving, Trilobe consulted with Jean-François Mojon, the head of Chronode SA, which shares a financial partner with Swiss brand Cyrus, which launched their Klepcys vertical tourbillon watch this year to the approval of nearly everyone. The movement is based on an ETA 2892 which has been heavily modified by means of something called an 'X-Centric Module', which we can assume is the gizmo that turns the dial. There's a 42-hour power reserve and a 4Hz beat rate from this reliable movement.
Luckily, at least in my opinion, Trilobe didn't go down the route of decorating the ETA movement and putting it on display. Instead, we find a solid caseback with René Char's signature on it, as well as the words "Impose ta chance, serre ton bonheur et va vers ton risque. A te regarder ils s' habitueront", which translate to "Impose your luck, embrace your happiness and go toward your risks: by looking at you, they'll get used to it".
The predicted price of this watch is between €8,000 & €11,000, and you can find out the result this Saturday.
Visit Only Watch here.