Oris has re-released more of its Aquis Date watches recently and has added a good splash of colour for measure as well. You'll notice that one of the many ways the manufacturers of more affordable watches tend to attract our attention is by adding garish colours and marketing them as 'bold new designs' on age-old watches. Luckily this isn't the case with Oris' Aquis Date watches. Oris has added some new dial designs to go along with their colours and will help to keep enthusiasts happy in-between their launches of big new models.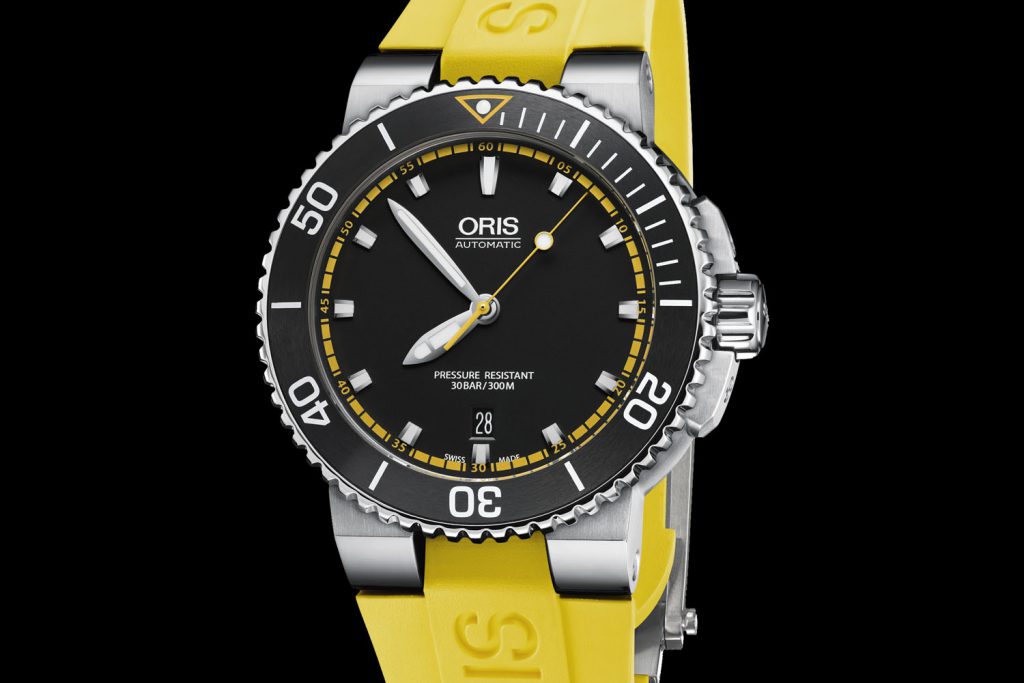 First, let's examine colours around us. Did you know that our world is actually black and white? It's only our human perception of colours that allows us to define them on objects, creatures with eyes that work differently to our can see this. Now that I've made things seem bleaker let's look at some of the colours on dry land. Most plants are green with colourful flowers and man-made structures dominate skylines with often silver or light tan colours. Our skies and our oceans as well are predominantly blue although this can change geographically. The reason for this is that the particles in the atmosphere filter out other wavelengths and as such give our sky its blue colour. The ocean is blue simply because there's no colour filters that would change it so we see it as a darker blue. Things change under water, though.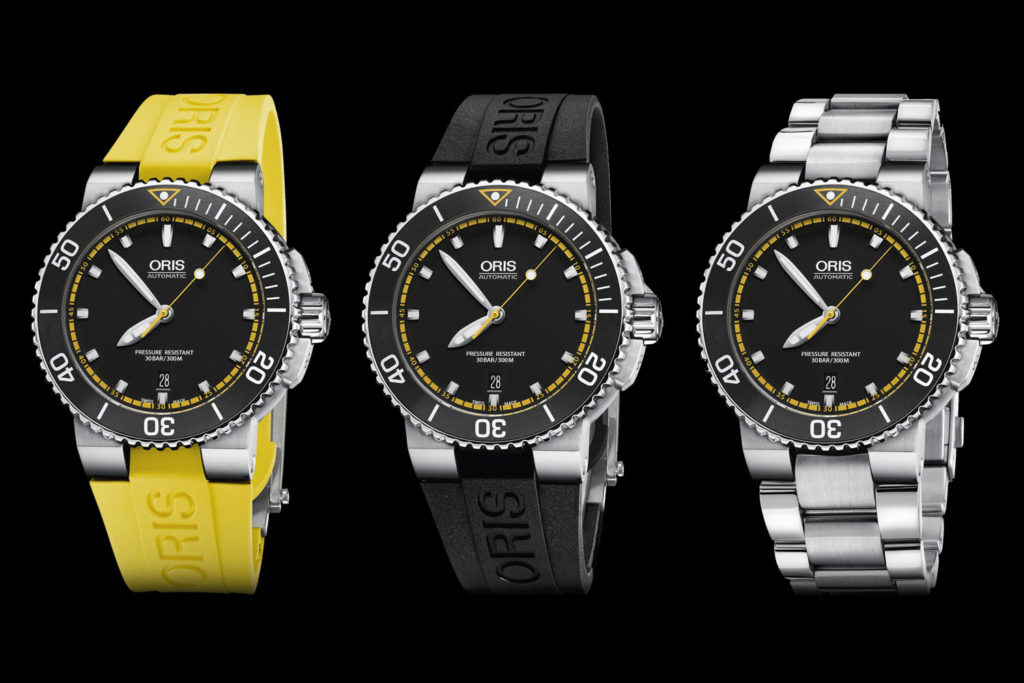 Water molecules are different to air molecules and thus have different effects on the colours seen underwater. For instance, a watch with red parts such as Omega's new ceramic Seamaster PlanetOcean will be affected at just 5m and the red will become grey. This is because although red light has the longest wavelength it's also got the lowest amount of energy behind it and this isn't hard to block out. Blue light will travel past 200m and is actually the last colour that can be seen in the visible light spectrum thanks to it's short wavelength. However, the colours that are most obvious in between red and blue are yellow and orange which will remain visible for a long time meaning divers are unlikely to forget the watch is there. In the world of scuba diving computer's have taken over the roles of diving watches and make things a whole lot safer, but people still dive with their watches either for nostalgia or other personal reasons or simply as a backup if all else fails, so it's still essential to make a watch that performs.
The 43mm watches are held in stainless steel cases with Oris' signature durability feeling about them. The bezel is a diver's style unidirectional rotating design and is made of ceramic which is a big step up for a company like Oris so all fair credits to them for that one. There's sapphire crystal over the dial but the caseback is closed on this model giving it 300m of water resistance in total. The movement inside is a Sellita SW 200-1 based Oris Calibre 733 and is automatic winding with 38 hours of power reserve and that date function. The watches come with a coloured strap of your choice but also have options for a black rubber strap or a stainless steel bracelet, all these have folding clasps on them to secure the watch to your wrist. The new Aquis Date watches retail for 1700 CHF making them real bargains. For more info, please visit oris.ch