One thing Vacheron Constantin is certainly proving with these two new watches going with the existing collection is that they really aren't afraid to enter the Malteverse (I'm not apologising for that one it's pure gold) with their watches. To be honest, I'm not a fan of watches that aren't round in shape, admittedly there will always be exceptions to this such as most of Bell & Ross' collection and some of MB&F's collection on a good day. However, one watch that always sticks out for me as the exception to that is Vacheron's Malte collection. Believe me, when I say this isn't just another blogger suckering up to a company in the hopes of recognition, I would genuinely own one of these quite happily if the opportunity ever arose.
The Tourbillon version of the Malte is a fancy piece of kit and a veteran on our website having already won an edition of The Tourbillon Trials (you can read about that victory here). I was initially surprised when this special rose gold version was unveiled, perhaps it was foolish of me not to expect an open worked version seeing as Vacheron Constantin does a really good job on their skeleton pieces. The 246 part movement has been decorated entirely by hand at the manufacture in Geneva and looks absolutely stunning. To compliment the tourbillon are a rotary date indicator in the top right corner and a power reserve indicator in the top left to let you know how much of the 45 hours of power you have remaining in the barrel. I can't imagine that this is the most legible of dress watches when in the metal, but it is definitely one of the most beautiful. The case measures 38mm at its widest point and 48.24mm tall while also being well proportioned with 12.73mm in height.
The other Malte watch in focus today is a tonneau shaped gem of a watch. Finally, Vacheron Constantin has answered the call of many owners who wanted something more mid-tier from the company. I don't mean diesel BMW 3 series mid-tier, but something in-between the small seconds watch and the stunning but ludicrously unaffordable tourbillon watches. Now, just like the tourbillon watch this one also makes use of a power reserve in the top left corner of the dial, a welcome addition that makes watch more complimented without making the dial look upsettingly asymmetrical. There's also the lovely clean moon phase at 9 O'clock which lacks decoration on the moon or even little golden stars on the disk. The effect this has is making it a gorgeous piece to look at. Remember Vacheron Constantin does decoration very well as we've just seen but they also make hardcore simple watches with almost no features at all.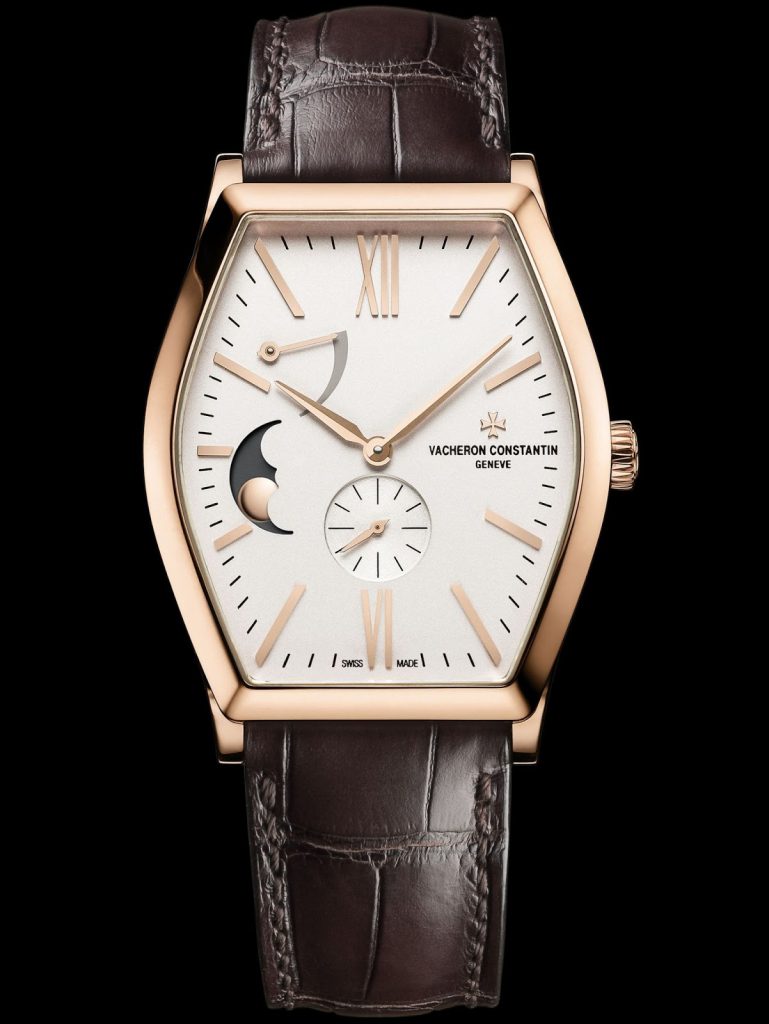 This watch is slightly smaller than the open worked tourbillon watch as it's 36.7mm at it's widest point and 48.1mm tall while being a slimmer 10.49mm thick. The manual winding movement in this watch has a 40-hour power reserve and is based on a Seal of Geneva awarded Calibre 1410 movement but has a distinct difference, instead of being a round movement squeezed into a tonneau shaped case the movement in this watch has actually been designed to fit the case. Not everyone can boast that about their watches. For more info, please visit vacheron-constantin.com