War, what is it good for? If you're a watch fan then quite a lot actually! Vintage watches issued to military personnel are always desired by collectors, and many brands take inspiration from those historic watches for new releases. Graham's Limited Edition Nose Art Collection takes inspiration not from watches of history (This iteration of Graham was founded in the 1990s) but of the iconic painted noses of military fighters and bombers.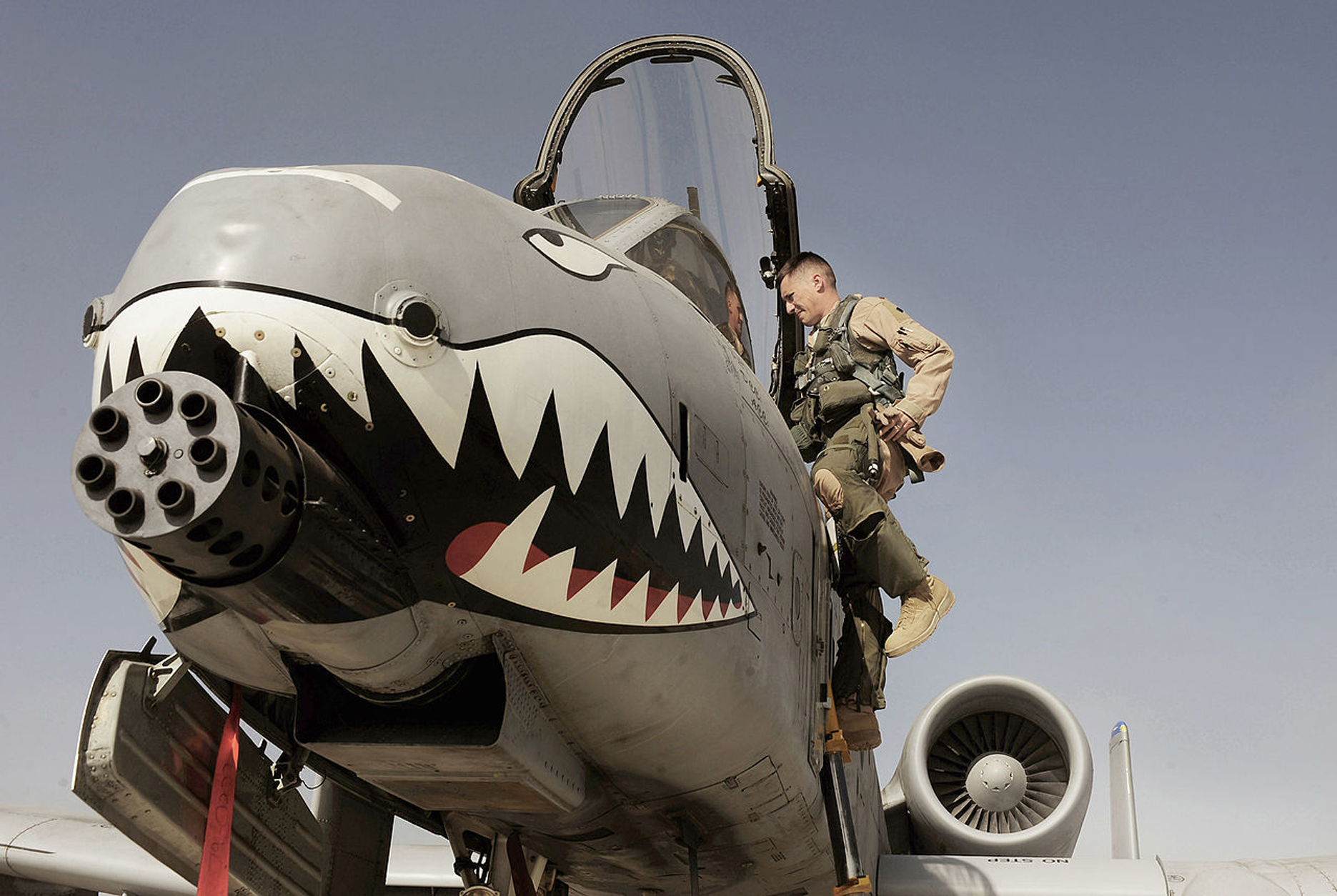 Military pilots have been painting the noses and fuselages of their planes ever since aerial combat existed. In World War I, German and Italian pilots painted imagery on their planes that aimed to terrify their allied enemies (as if dog-fighting itself wasn't already terrifying enough!) but the trend really caught on in World War II with pilots of the American Army Air Force. Their plan was not to terrify their enemy, but to raise the morale of their own troops and what proved popular was paintings of scantily-clad women in provocative poses. It is these iconic works of military art that Graham has taken inspiration from for their watches.
Announced last year, the Chronofighter Vintage Nose Art series began as a series of 4 watches, each with a different pin-up girl painted on the dial. The range has now expanded from the original grouping of Sally, Lilly, Anna and Nina to include two new watches: Merry was announced towards the end of last year as a special Christmas themed edition and Kelly was released at the beginning of 2018 to celebrate Chinese New Year.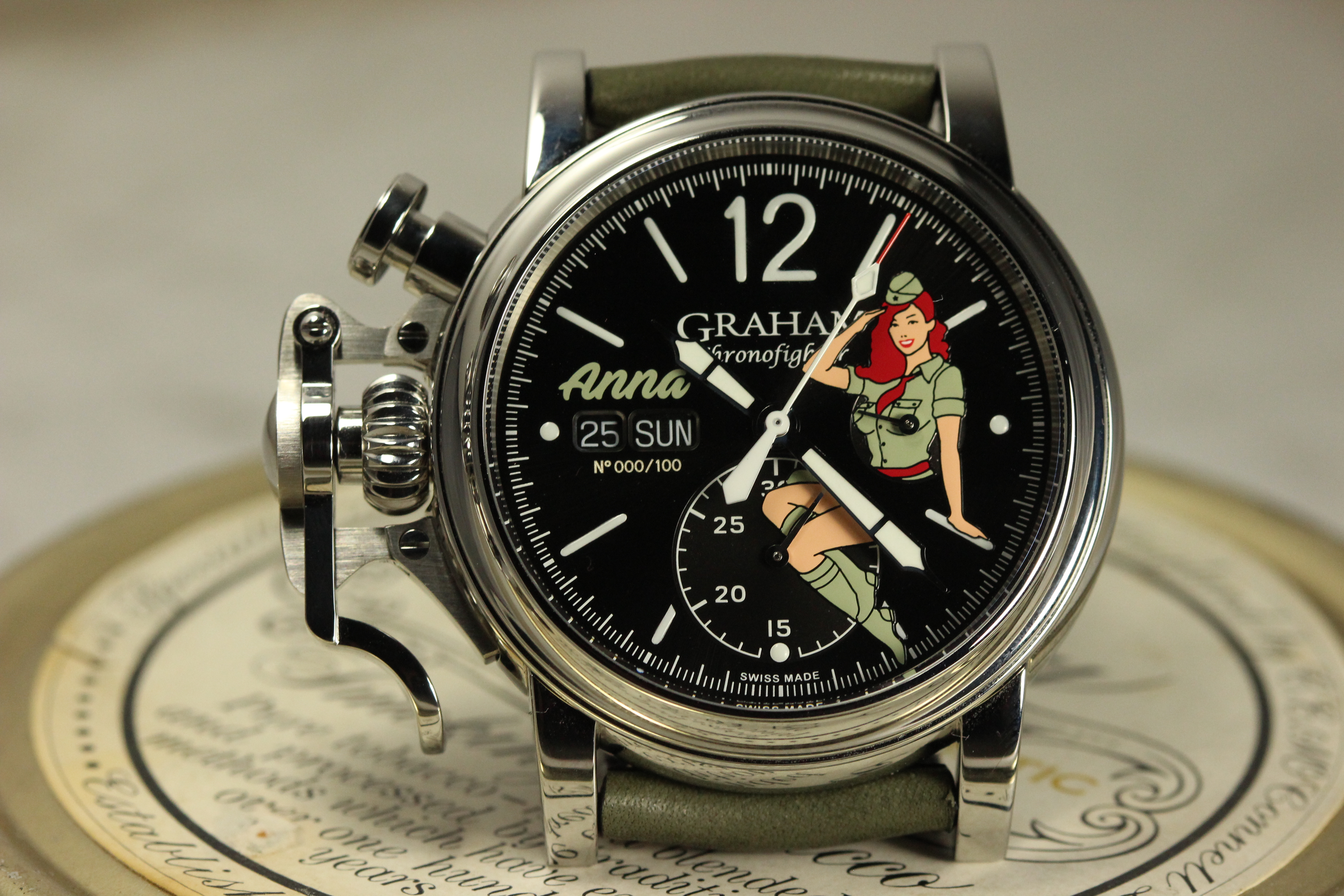 All of the watches are designed around the existing Graham aesthetic and their trademark left-hand chronograph with trigger activation. At 9 o'clock is a day/date aperture with the name of the pin-up written above in stylized text and the number of the limited edition below. The pin-up herself perches half out of the chronograph minute counter at 6 o'clock and the watches running seconds dial at 3 o'clock.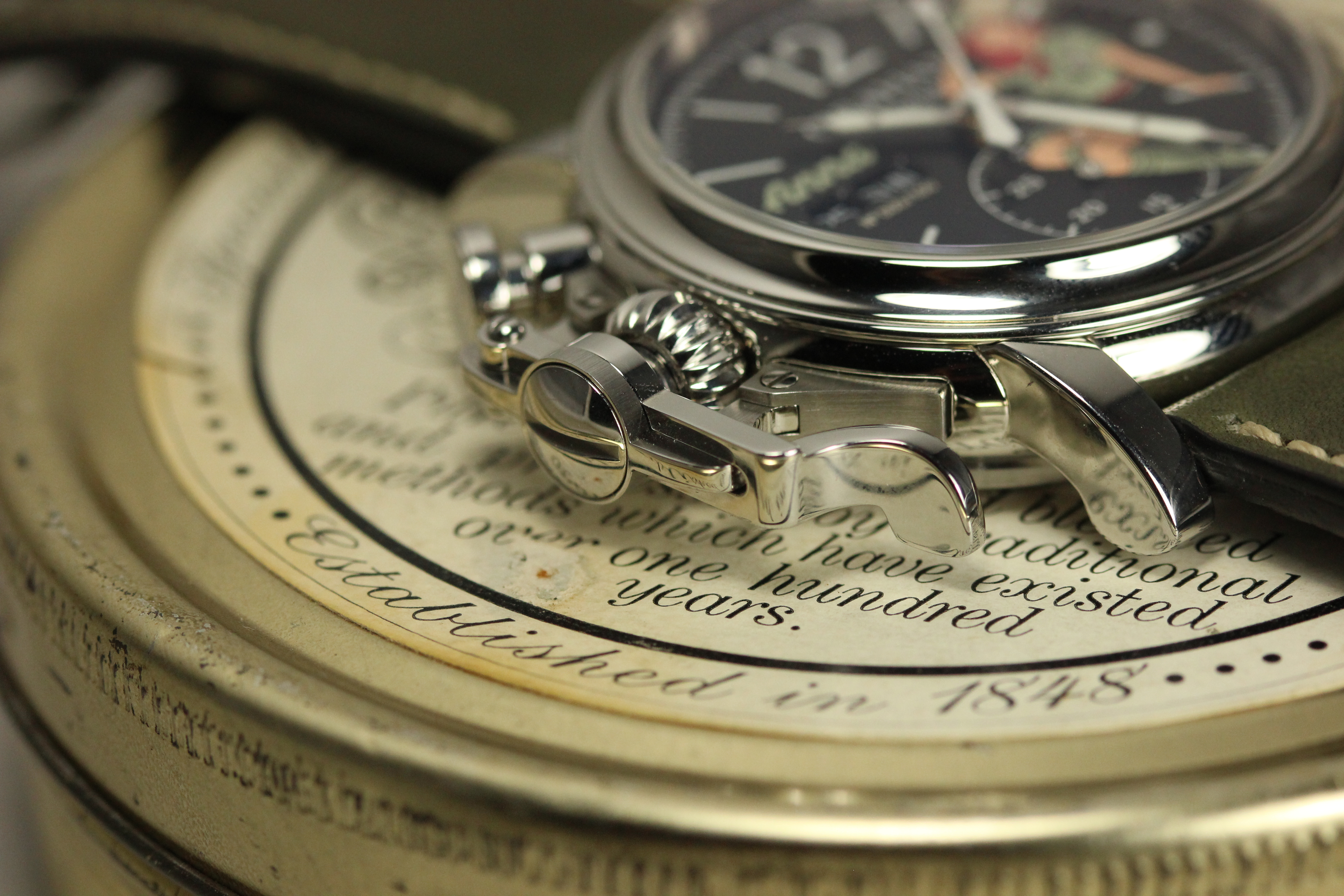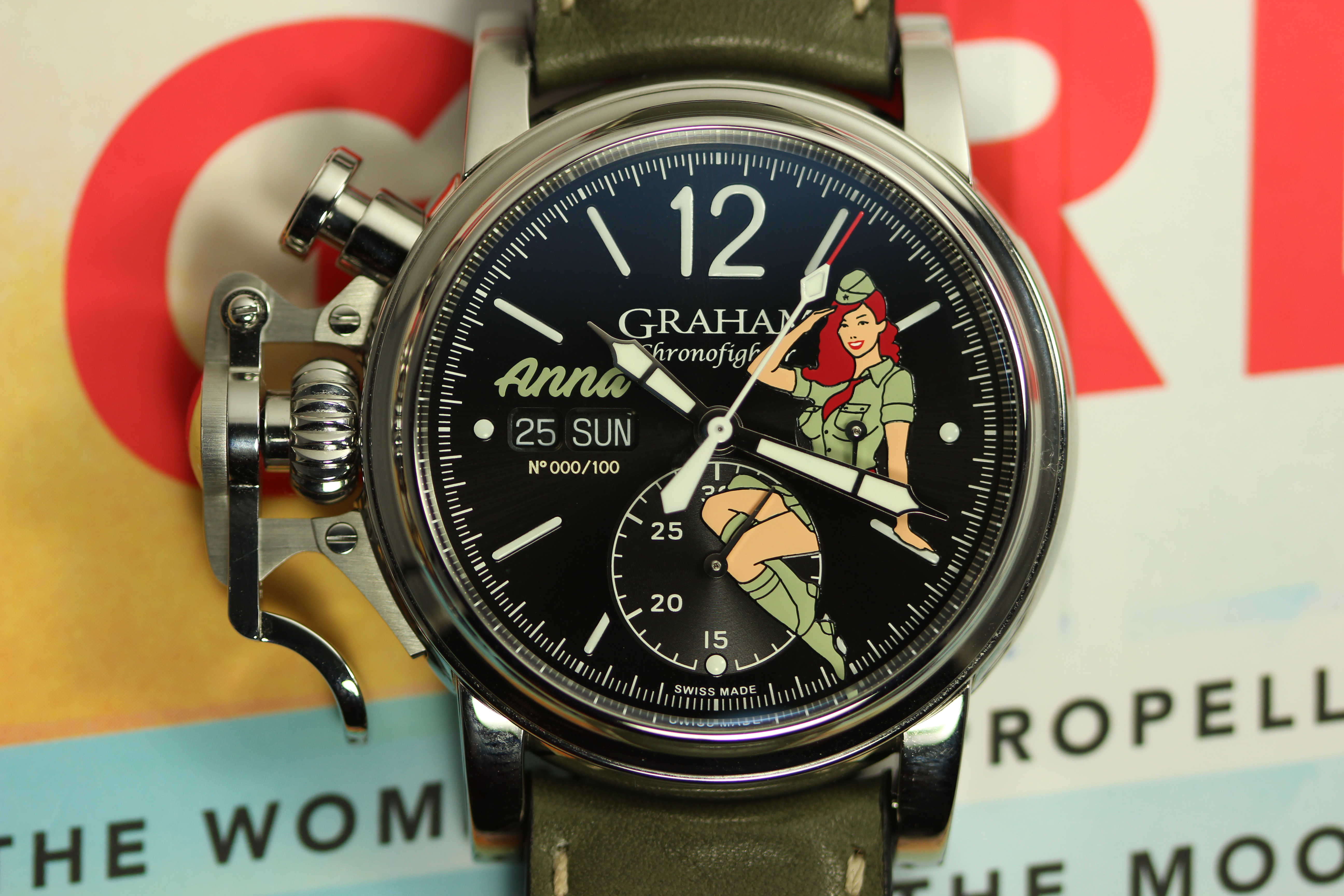 Last year I had some time with one of the nose art pieces (Anna) and I was surprised how wearable the watch was. At 44mm I wouldn't describe it as svelte, but the down-turned short lugs did a lot to help the physical footprint of the watch seem smaller than it actually is. As a lefty, reaching over a watch to activate a chronograph worn on my right wrist is an annoyance I've learnt to live with so the change of pace with a left-sided chronograph with a big ol' trigger to push was welcome. I rarely have a use for chronographs in my day to day life but the novelty of the trigger did keep my attention longer than a standard chronograph does. How right-handers will fair with the left-handed layout I don't know!
All watches in the Graham nose art collection are powered by the Caliber G1747, a Valjoux 7750 base with a customized Graham branded rotor visible through the sapphire case back. The finishing of vertical Geneva stripes and the circular Cotes de Geneve are pretty standard for chronographs in this price range, however, I believe that the real selling point of the watch is its unique case and dial. The 'Anna' I wore last year was fitted with a military green strap that matched the green of Anna's uniform and contrasted nicely with her vivid red hair. Other watches offer different colors like the navy blue of Nina or the jet black (with pink highlights) of Sally.
These watches invite you to add a bit of fun and color to your wrist in a way that is entirely unique to Graham. If you've been looking for a more watch with a unique vintage flair, then the Nose Art series may be for you! For more info, visit Graham Watches online.