Piaget's Polo S line of watches is targeted at the ultra-competitive smart/casual sports watch segment populated by all manner of watches from brands like Rolex and Omega to Audemars Piguet or Patek Philippe. It's such a competitive market that brands have to ensure their watches are utterly perfect before taking them to market, as any mistakes could be disastrous.
Piaget's Polo S line has always been the underdog in this segment. It's too expensive to compete with a DateJust properly, but it's not on the same level horologically as a Nautilus. In fact, until Chopard introduced its similarly-priced Alpine Eagle, there's been little to do for this retro-chic square-inside-a-round-case watch, so it's been placed at the bottom of the heap.
Well, perhaps today is the day Piaget rises up renewed, as the new Polo Skeleton watch is pulling no punches. It comes in a 42mm x 6.5mm stainless steel case that keeps the same shape as the standard Polo S. That means a much softer appearance than, say, a Royal Oak, but it is thinner, which will undoubtedly be a huge plus for most people.
As the name says, the new watch comes with a skeleton dial, meaning the entirety of the movement is on display here. Piaget goes down the same route as Zenith did with its skeletonised Defy watches by offering a splash of colour on the bridges of the movement, so you can still have a blue theme if you want.
The colour on the 1200S1 movement comes from a PVD process. The movement itself is a Piaget calibre which means that, above all, it's seriously thin. Thanks to the micro-rotor which sits in line with the rest of the movement, the calibre 1200S1 is only 2.4mm thick. It still offers you a 44-hour power reserve and a 3Hz beat rate, however.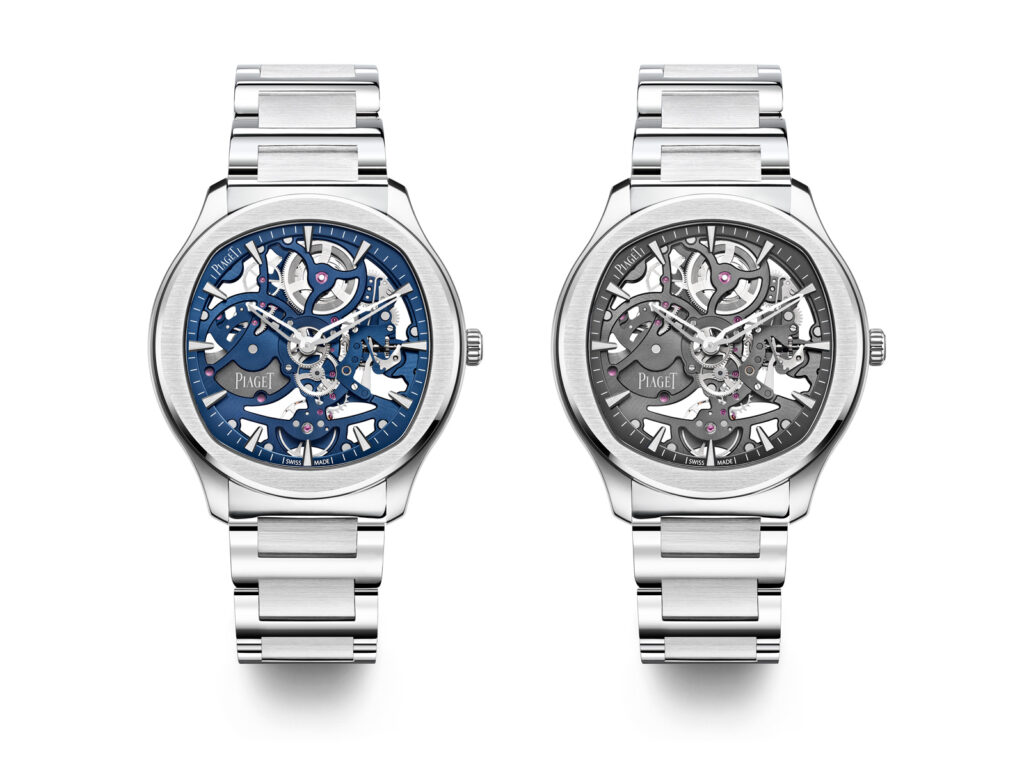 The only potential downside I can see with this watch (apart from its depreciation) is that Piaget has decided to skeletonise the hands. I'd need to see it in person, but that could impact legibility when you consider the skeletonised dial as well. I don't expect it to be a major deal-breaker, however. The Polo Skeleton is available now, but it's quite expensive at $28,500.
Visit Piaget here.