Following on from a few days ago when we showed the limited-edition green dial watches to celebrate Seiko's 140th anniversary, Seiko has announced yet another watch that's paying tribute to their 140th. This time, it's coming from the Presage line, and it's called the Presage Sharp Edged Series 140th Anniversary ref. SPB205, catchy.
Its design is supposedly reminiscent of Tokyo life, particularly, the sunrise, which is where the black and gold colouration comes in. The watch's dial pattern is a signature of the Sharp Edged series, it's meant to represent the shape of hemp leaves and is called asanoha.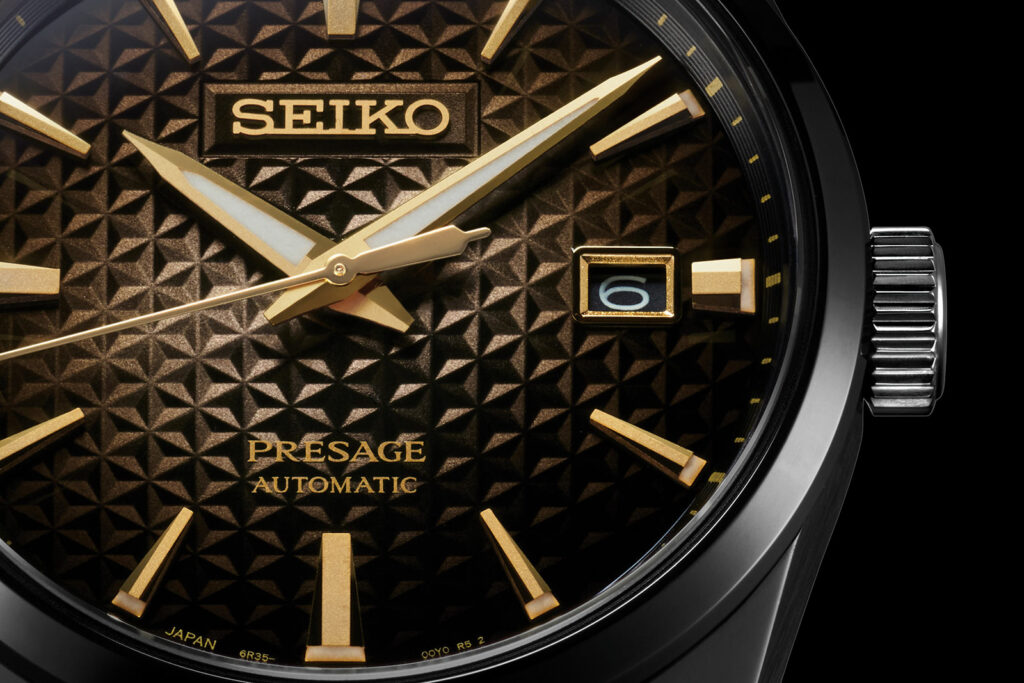 The inky blackness of the case is a nondescript "super-hard black coating", does that mean it's something like DLC? Who knows. What we do know is that under the black coating is a case made of stainless steel with dimensions of 39.3mm x 11.1mm. It's on a stainless steel bracelet, so I'm hoping the name 'Sharp Edged' is just conjecture and not because the edges are actually sharp like on a Royal Oak. It does come with an additional calfskin strap in the box, though.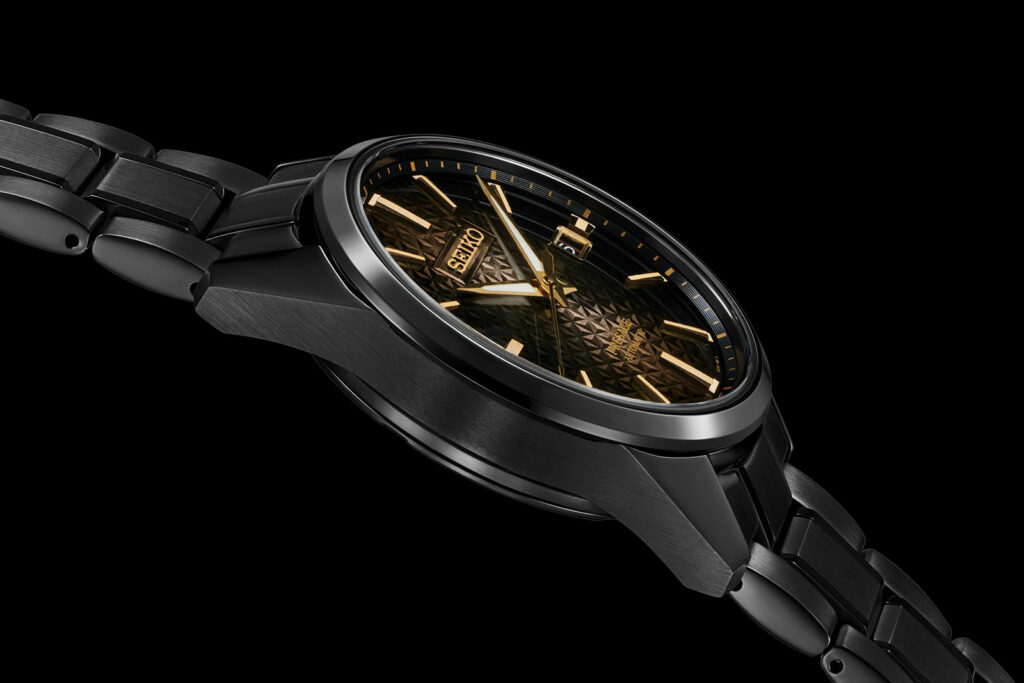 Inside the watch is the venerable automatically-wound calibre 6R35 which has a long power reserve of 70-hours and a 3Hz beat rate. I can't seem to secure any photos of the caseback, so I can't confirm whether it's got a piece of sapphire crystal allowing us to see the movement.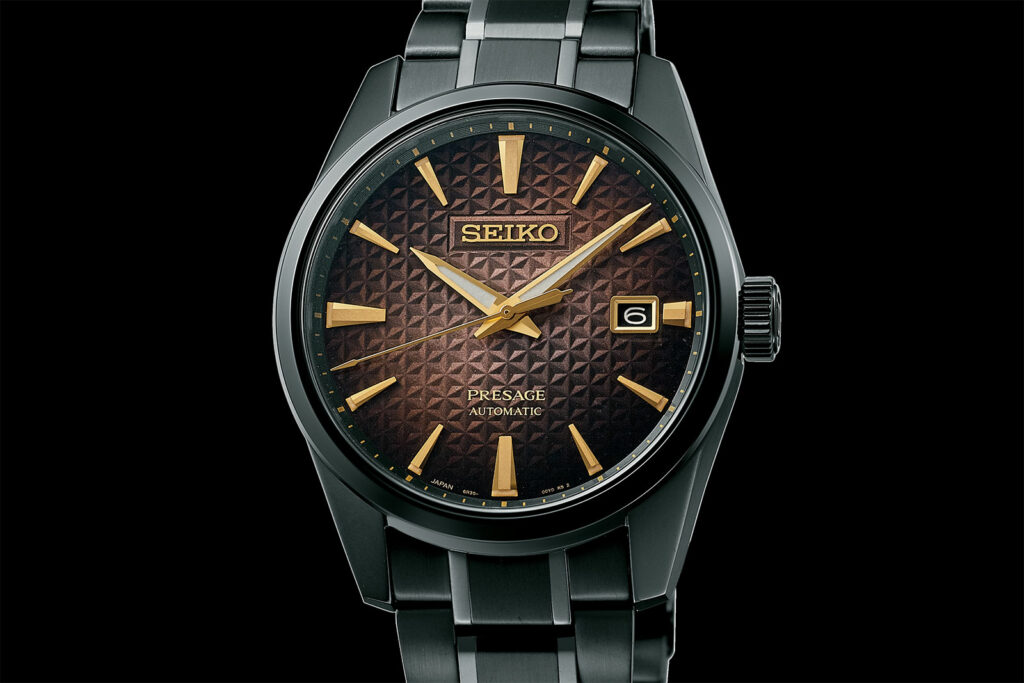 The watch is limited to 4000 examples in total, and each will cost $1150. I like the black and gold motif when it's done tastefully on watches, as Omega does with its Planet Ocean Deep Black series and as Seiko has done here, this Presage anniversary piece looks good to my eyes.