When simplicity is more important than shiny features nothing beats the really clean dial of the Jaquet Droz Grande Seconde Off-Centered with Onyx Dial. Minor correction, though, even though this watch looks astoundingly simple, it is at the same time a complex design that only a skillful artist can conceive hence the prominent "lucky 8" superimposed sub-dials. The off-centered feature only comes to play when the movement is slightly turned, now tell me if that ain't impressive.
Normally this kind of watch is a dress watch with its case being 43 mm in diameter. However, it is also very sporty considering that it uses a high-grade stainless steel with a purely round shape. It is very neat indeed with smoothed lugs that is touted to be very comfortable and stylish to wear when paired with its elegant leather strap. The bezel is perfectly rounded and very sporty yet it also invokes a deep classic feel to it.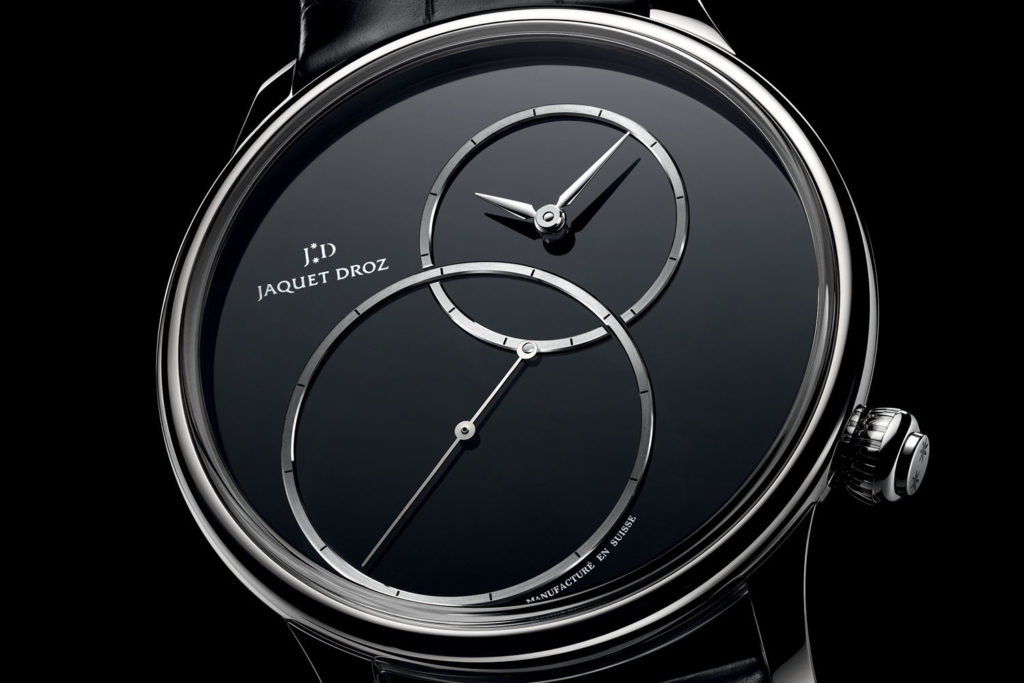 The magic of the Jaquet Droz Grande Seconde Off-Centered with Onyx Dial really lies on its original unbalanced dial. Note that the "lucky 8" design is touted to be a blessing for those into this kind of stuff well if you ask me it just looks and feels good so yeah I will feel lucky if I wear one and it is, after all, right to be excited about the Pre-Baselworld 2016. The smaller sub-dial indicates the hours while the larger sub-dial indicates the seconds. Being superimposed sub-dials, they look very nice when they become off-centered. There are only two white gold discs to create the tracks which are not so obvious at first look but as you get the hang of it, it becomes very legible in no time. I also like its well polished thin hands which amplify the subtlety of time reading, after all, it is just a tool watch. Moreover, what really materializes, in the end, is the black onyx or the semi-precious stone that has been polished to perfection that makes this watch really stand out. The deep black results in a mirror finish complemented by the subtle markings including the brand at 10 and 6.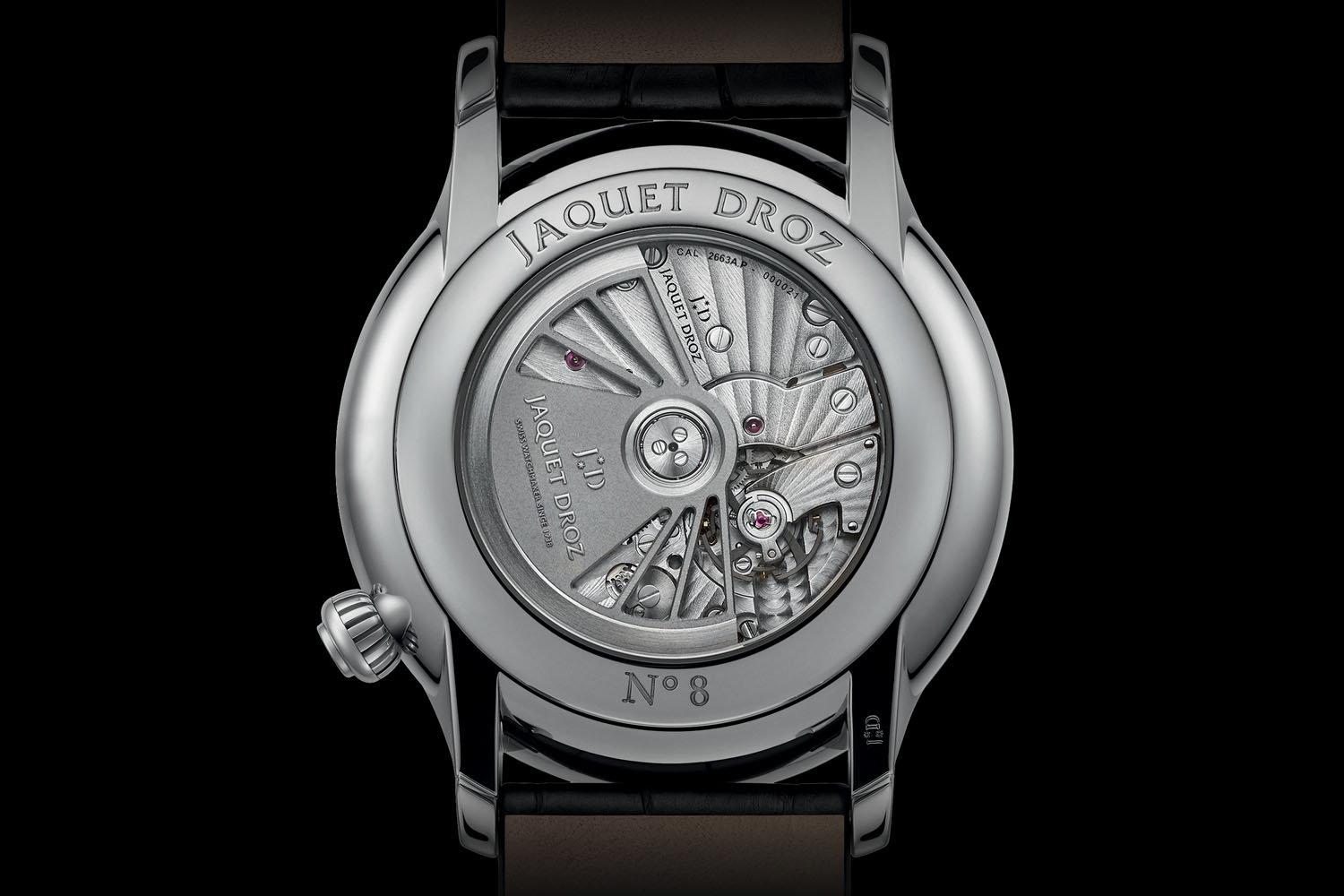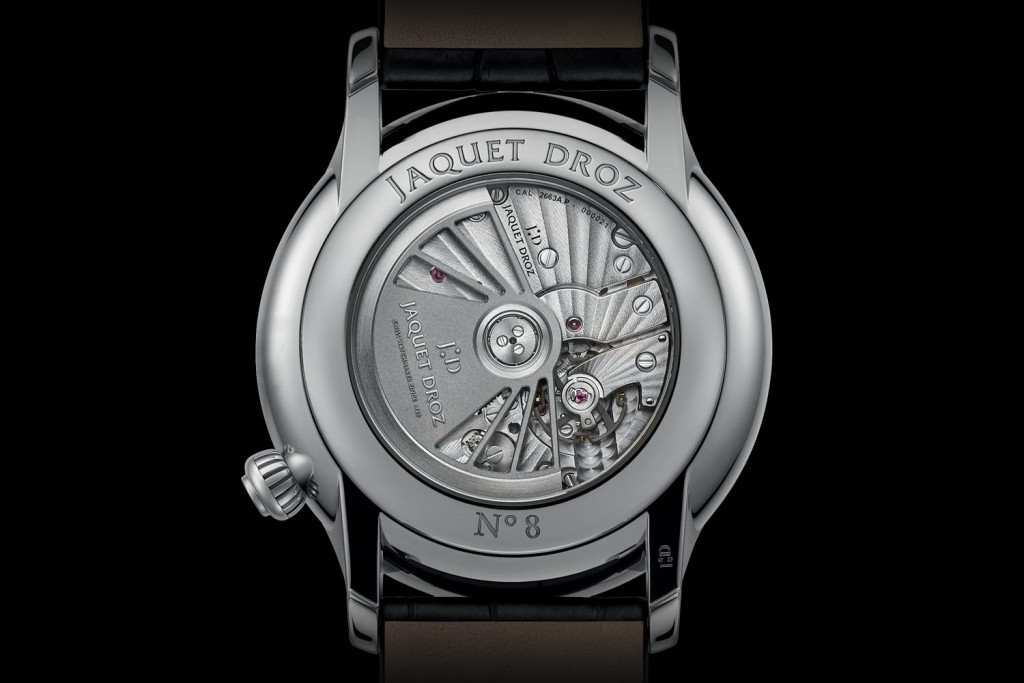 What powers this beautiful watch is a classical movement, the Calibre 2663A, the same thing that powers Jaquet Droz's various watch collections. Basically, it is an automatic engine sporting double barrel, a silicon balance spring, and pallet horns. This assembly gives the watch a very reliable accuracy because the movement is highly resistant to magnetic fields. Plus the 68 Hours of power reserve comes in very handy especially during long trips from office or home. Now if we turn the case over, we will see parts of this movement which are the radial Geneva stripes, the polished bevelled angles, and the nice skeletonized rotor sporting 3D engraving and polished chamfers.
If you happen to want a different variant other than black then you are in luck because there is an opaline silver edition with a classical dial and blued hands. The price point will also be confirmed during the Baselworld 2016.
For more info, please visit jaquet-droz.com
JOVAN KRSTEVSKI – FOUNDER, PROPRIETOR & EXECUTIVE EDITOR
Jovan Krstevski has been collecting watches every since his father bought him an Omega Seamaster back when he was just a teenager. He launched Watchgeek back in 2011, which is now known as WristReview and is one of the most widely read watch blogs on the Web. He quotes 'WristReview is a site to help people find, explore, discover and enjoy wristwatches.' Besides WristReview, he also writes for a number of publications. Read his articles here