Innovation and imagination. These are two of the most important traits we possess, it's what makes us different from everything else, and no one else in the watch industry does it to the extent that Omega does. Sure we can argue that Patek Philippe and Audemars Piguet produce a lot of top end watches too, but even when combined their output numbers are still nowhere near those of Omega. Additionally, while Rolex does produce more watches per year than Omega, we don't see them putting in as many improvements into their watches as they are able to, it's just one of the many reasons that an Omega Seamster finally trumped the Rolex Submariner, which you can read about by clicking here.
There are two main differences with this watch compared to the current golden Seamster Planet Ocean range. The first is one of Omega's best creations in a long time (remember that Omega didn't invent the Co-Axial system, legendary horologer George Daniels did). The new Master Chronometer movement is a real triumph of technologies that's limited only by the fact that it's recent and, therefore, hasn't been placed into a lot of watches yet, the other reason is that for now a lot won't be trusting of Omega's development until they have owned one for a few years.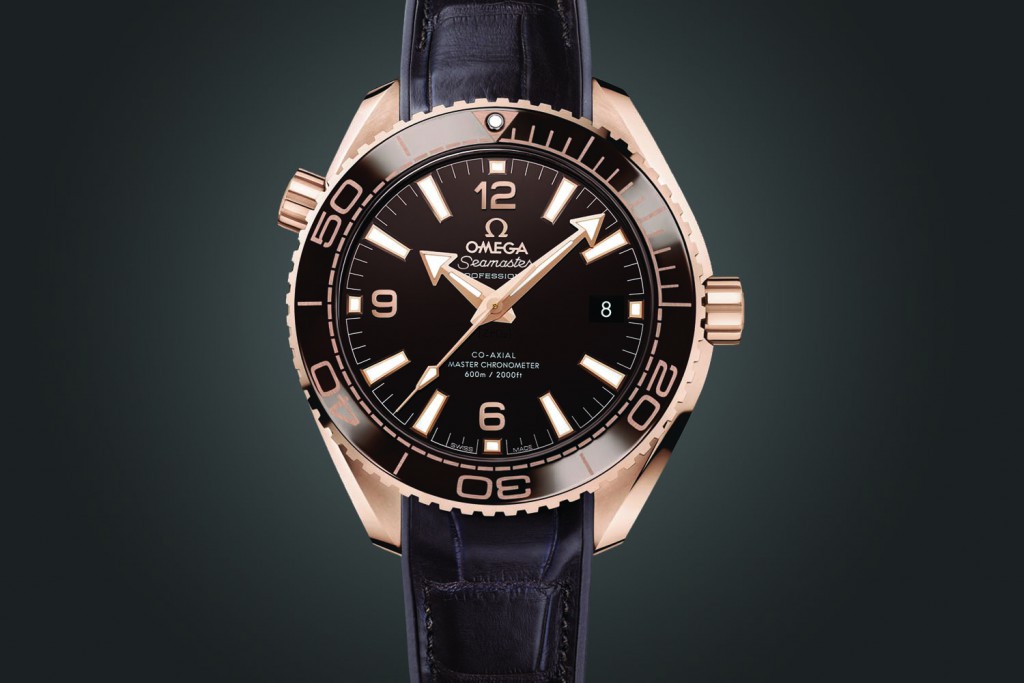 The new Master Chronometer movement has been developed with three things in mind, accuracy, ruggedness and elegance. Omega is slowly moving its chronometer ratings to another service. Omega, along with Rolex and most other companies use COSC (Contrôle Officiel Suisse des Chronomètres), the Official Swiss Chronometer Testing Institute. For a long time, a COSC rated chronometer meant a watch was more than capable of handling almost anything you could throw at it, but now Omega has worked closely with METAS, the Federal Institute of Metrology. This new setup tests watches to standards higher than those of COSC.
The other difference is the size, the Planet Oceans range from 37mm to 45.5mm. Omega lists this watch as a ladies watch but I tend to think of this more as a unisex timepiece as it could be sold as a large feminine piece or a sleek man's dress watch.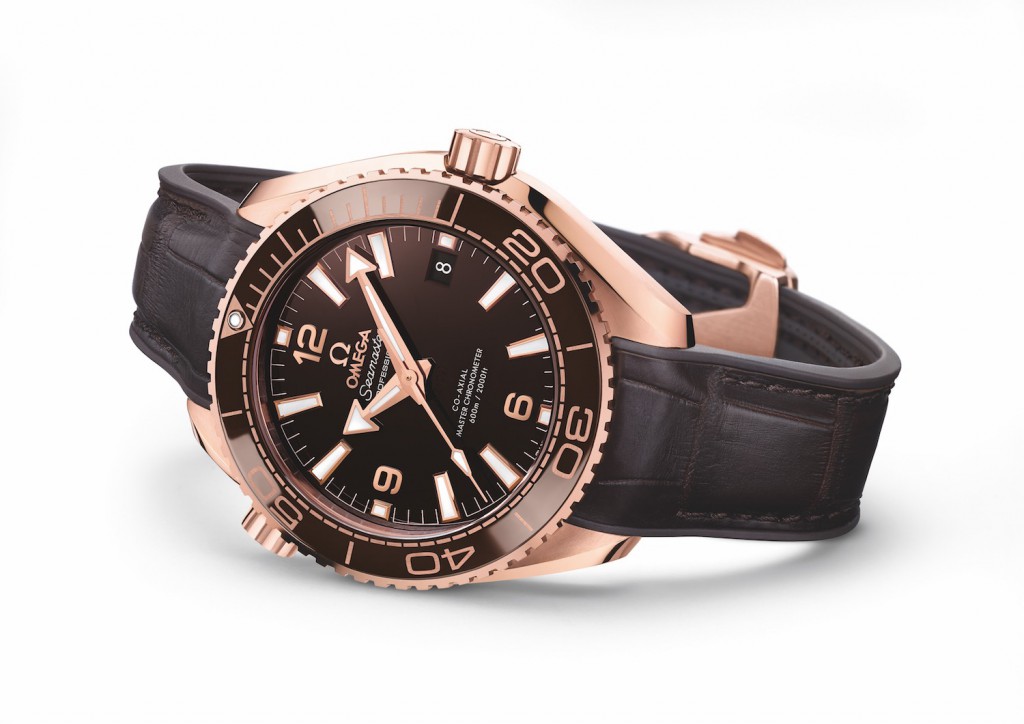 The case is made of 18K Sedna gold, Sedna is Omega's answer to Everose gold, a type of rose gold which will never fade over time due to the metals used in the formation of the watch.
The watch also has a ceramic Ceragold bezel, like Omega's LiquidMetal system, Ceragold injects molten gold straight into the brown ceramic bezel to make the best finish you'll find. The dial has also been made out of brown ceramic, as is marked by the ZrO2 underneath the hands.
One other reservation that I had about the past golden Planet Ocean watches was that the piece was fully capable of professional scuba diving (why you'd want to do that with it for anything other than the once for bragging rights is beyond me), the strap was made of alligator leather which would not hold well when submerged, so I'm glad Omega saw this little detail too and corrected it with an alligator design on their rubber strap, giving this "dressy" diving watch a touch more class.
We don't know about prices yet but we expect it to be around €20,000 new, it's definitely one to keep an eye on.
For more info, please visit omegawatches.com
HARLAN CHAPMAN-GREEN – MANAGING EDITOR
A keen bass guitar player, Harlan enjoys all the perks modern watchmaking technologies the industry has to offer. Although you might catch him sampling Omegas or the "odd" Rolex, Harlan loves all things Haute Horology, with his three favourite brands being Breguet, A.Lange & Söhne and Vacheron Constantin. He hopes to study timekeeping more in depth someday and will never be able to thank his father enough for introducing him to the industry. You can follow him on Instagram Read his articles here