I know it's a cliché, but it's nearly that time again. That's right, it will soon be the time for the second most significant luxury watch display on the planet, after BaselWorld of course. The Salon International de la Haute Horlogerie, or SIHH as it's commonly known, is based in Geneva and brings together the most beautiful offerings from the watch industry. More specifically though, the most beautiful offerings from Richemont and the small guests it invites along with it. One of the leading exhibitors at the show next years will be the predominantly fashion-oriented brand Hermès which has also produced some unique watches over the years.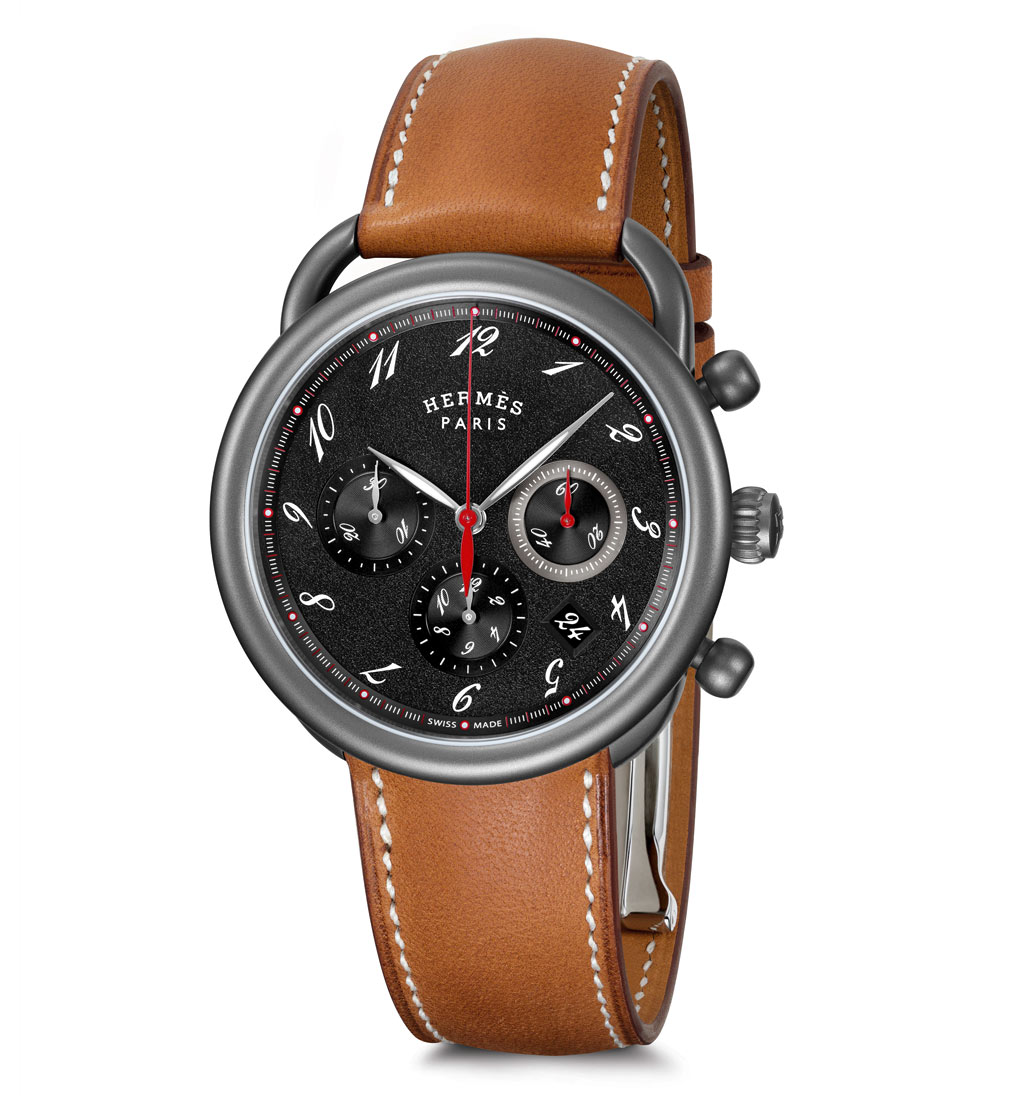 Enter the Hermès Arceau Chrono Titae, a titanium cased luxury sports chronograph watch with enough oddities to make anyone feel a little uncomfortable by its presence. For me, it's not the best looking watch I've ever seen. However, I do like the fact it is unashamedly weird, for example, have you notice it only has one set of lugs? There's a big bar for them at the top, but at the bottom, the strap seems to disappear inside the watch itself. What about those ridiculously small chronograph pushers as well. These mushroom-shaped buttons look far too tiny to be of much use, and yet their function is evident: to start and stop timing. This watch deliberately upsets the balance that most people enjoy from their timepieces, but neither does it step outside the realm of class with bright, obnoxious colours or some ridiculous high bezel or a rubber strap.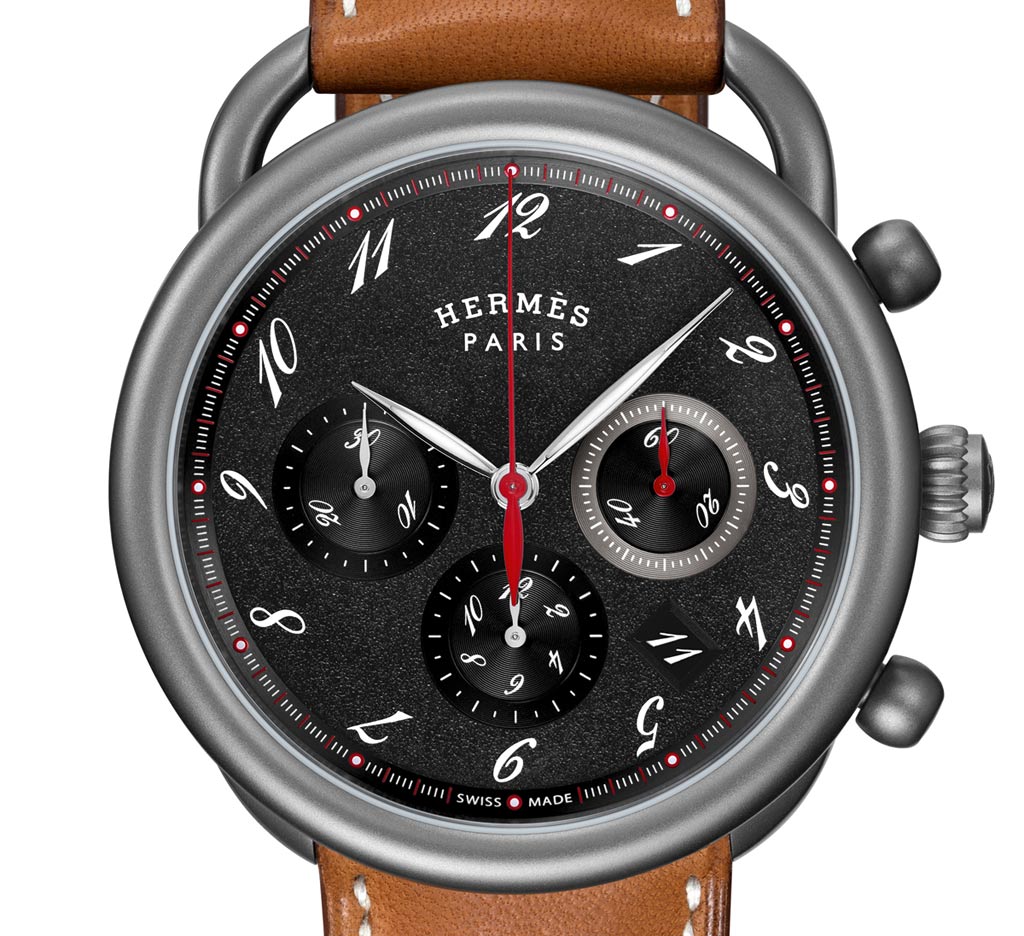 Look at all the numerals on this watch, too. They rotate inwards towards the centre of the dial, even the digits on the subdials do it as well. It's pretty slick and makes it look like the numerals are falling down a wormhole or some such astronomical entity. It does also make it slightly annoying to read, but because there is no scale for the chronograph, it's hardly going to be used for specific events in the same way a tachymetric chronograph might.
Inside the bead blasted titanium case is an automatic movement which runs at 4Hz and offers 42 hours of power reserve. There's also a date window which has been offset between two subdials at half-past four. This spot is usually annoying on a watch because the subdials are large and make it seem like the date was just crammed in there because well it had to go somewhere. However, smaller subdials mean this watch can have itself a larger date window which looks more composed, with the font on the date wheel in-keeping with the font across the dial.
The retail price of this will be €4200 when it goes on sale next year, but I'm sure it can be had for less.
For more info, please visit hermes.com