The Flemish watch brand Ressence has announced a new watch technology that bridges the gap between the purity of mechanical watchmaking with the convenience of smart-tech.
Ressence's e-crown concept is a small circuit-board that connects a fully mechanical movement of a Ressence watch with their proprietary rotating disc display. Don't worry, this isn't another awkward smartwatch that looks like a traditional timepiece which beeps when a text arrives as the main function of the e-crown is to adjust the discs to maintain the accuracy of the mechanical movement over time, along with a few other features.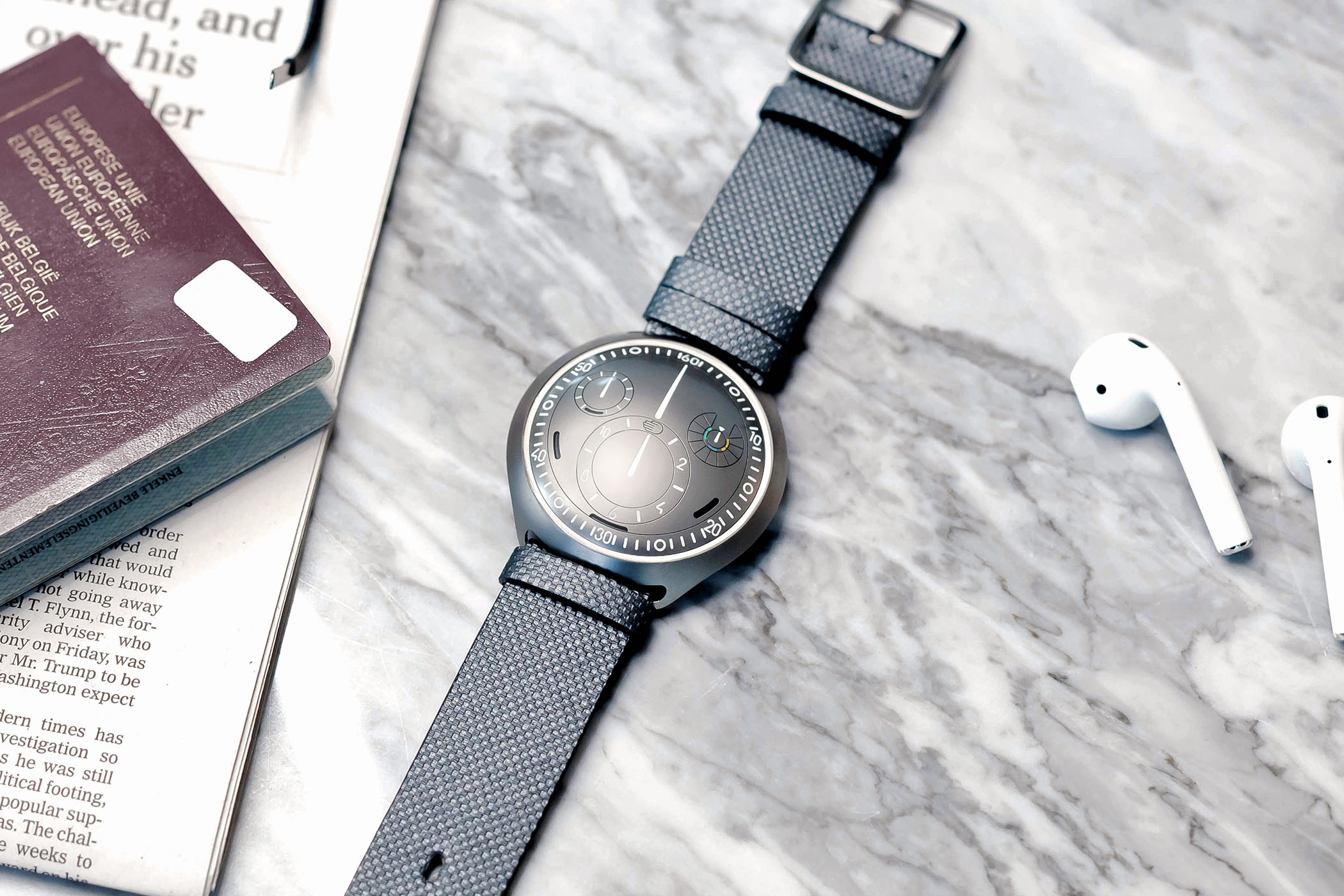 Ressence claim that the first time you set the watch through the hinged lever on the case-back will also be the last time as, in partnership with a phone app, the e-crown will micromanage the mechanical movement at regular intervals to make sure its remaining as accurate as possible. If the watch is left unworn for some time, the watch enters a resting state and the discs cease to turn, but inside the e-crown is still keeping track of the time. Once you're ready to wear the watch, tapping on the crystal will wake it and the discs will rotate to the correct time. Judging from the promo video released by Ressence, there is currently a quiet whirring sound that emanates from the watch but maybe that will be deafened more by the time this watch evolves from concept to product.
Circuit-boards? Phone apps? To some, I'm sure this sounds like a recipe for disaster with constant frustrations with battery life, but Ressence has thought of that as well. The e-crown can charge itself through tiny solar cells that are hidden by a small window on the dial but will open when the charge runs below 50%. Collectors who are concerned about the blurred lines between smart tech and mechanical watchmaking need not worry as Ressence say the smart features are entirely optional and can be ignored completely if so wished.
Its early days but I'm very excited to see how this develops over the coming months and years. Ressence's design language of discs and internal dials seems like a perfect fit for this technology (as it should be seeing as they made it!) but I wonder whether how it would work on a traditional display. If Ressence is willing to collaborate with other brands in adapting the e-crown for their watches then a world of possibilities suddenly opens up. ressencewatches.com