It can be hard to pinpoint where the watches of Seiko line up on their seemingly never-ending tree of watch families. At least, for the most part, each watch from Seiko offers at least one unique thing. For the Presage range, that seems to be its use of Arita porcelain dials, and for May of 2022 two new versions have come out.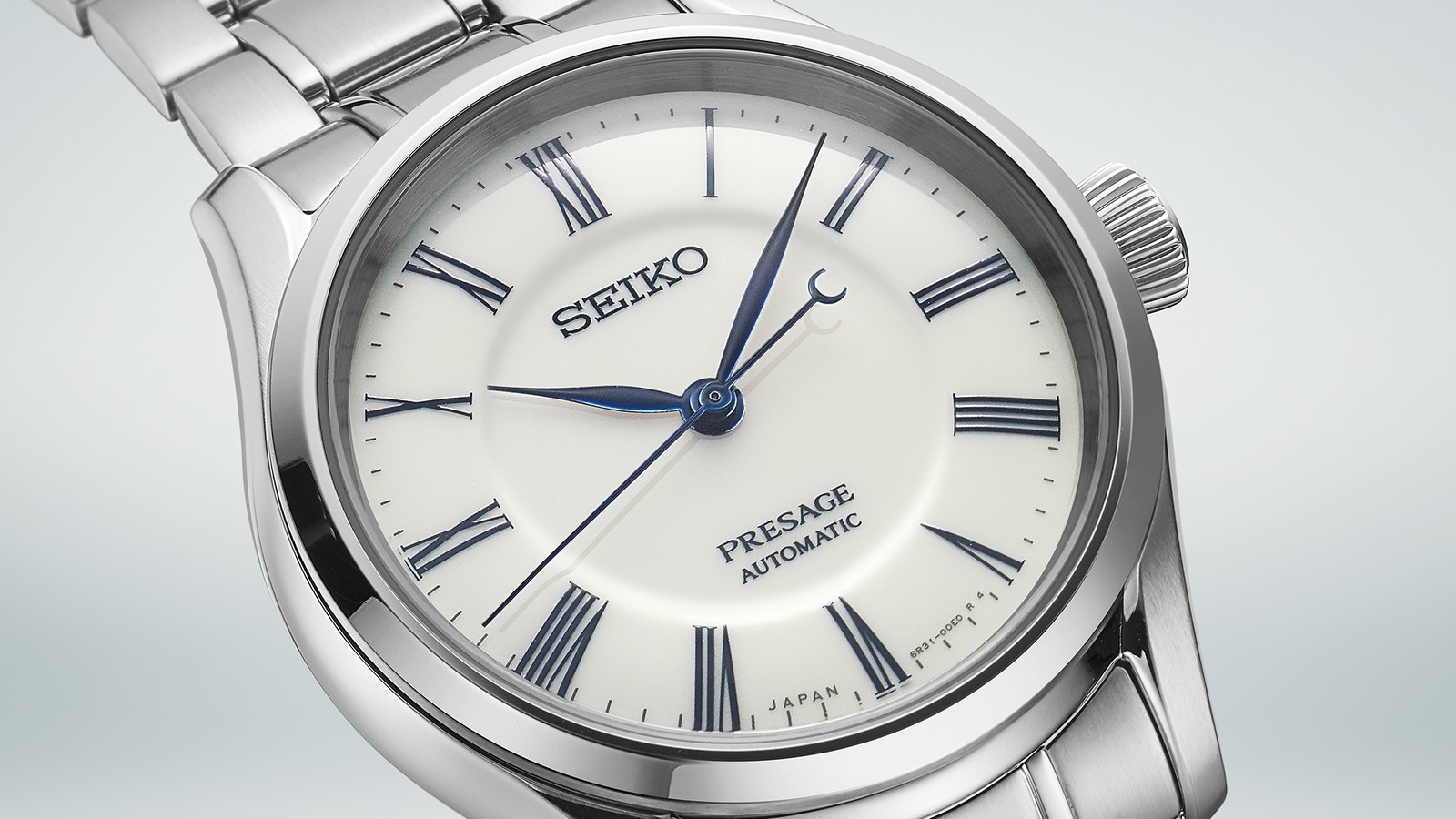 We last saw a dressier Presage back at the end of 2021. So far, everything from the brand wearing the Presage name since then has been sporty and accompanied by the words "sharp-edged". These ones? Well, one of them comes on a stainless steel bracelet, but I wouldn't go around calling it a sports watch per see.
The dials of the new watches are classy, with long Roman numerals indicating the hours and small markers for the minutes. The blue hands are classy, too, although this comes at the expense of any lume, it's not the end of the world. The main focal point (other than the time) is the dial itself which is made of Arita porcelain. Arita is a small village in Japan which has been making porcelain for over 400 years. What started out as a maker of high-quality replicas of Chinese porcelain ended up developing its own unique style. In this case, the central part of the dial is lower than where the Roman numerals sit, but it's still one smooth piece of porcelain. I remember Breguet doing this several years ago on a Classique small seconds model. Although, I don't remember if that was a world first, it certainly was rare to see such craftsmanship with porcelain.
There are two models available, SPB293J1 which has a bone white dial and stainless steel bracelet or SPB319J1 (with blue leather strap), which uses traditional a process called ruri zome, which dyes the porcelain a cool blue colour. This is the one I'd choose. Both of them come in stainless steel cases measuring 40.5mm x 12.4mm and are powered by the 6R31. It's automatic with a 70-hour power reserve and 3Hz beat rate but its accuracy of +25/-15 seconds per day leaves a lot to be desired. For reference, the 6R31 is the dateless version of the 6R35.
Both watches will be available in June of 2022 at a price of $1700.
Visit Seiko here.